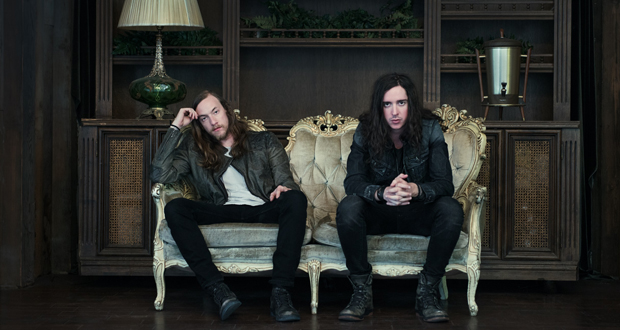 Sleepwave is the new band from former Underøath singer Spencer Chamberlain, featuring band mate Stephen Bowman. Already signed to Epitaph, and recently releases their first album 'Broken Compass'. Sleepwave are set to play support to Bring Me The Horizon on the 5th December, however you can get tickets for one of their intimate dates just before this performance which is bound to cause them to propel into the scene.
Frontman Spencer Chamberlain says "Sleepwave is about to fly overseas for the first time to play with our friends Bring Me The Horizon and Young Guns!  After finding out about this awesome show we decided to play a couple of small club shows during our visit.  Come witness our first appearance in the UK and see what "Broken Compass" is like live!"
Tickets go on sale for all three headline shows on Tuesday November 11th at 10am.
December
5th London, The SSE Arena Wembley (supporting Bring Me The Horizon)
(early show 14+ , second show 18+)