HRH Prog recently announced a whole ton of new bands for the festival which takes place March 2015. The Skys all the way from Lithuania, will perform a very rare UK appearance.
Also announced is Prog Metallers Collibus, a five-piece female-fronted band.
Also joining these guys will be 90's Prog heroes Jump, Black Peaks (formerly known as Shrine) and The Dream Circuit.
Full line up so far: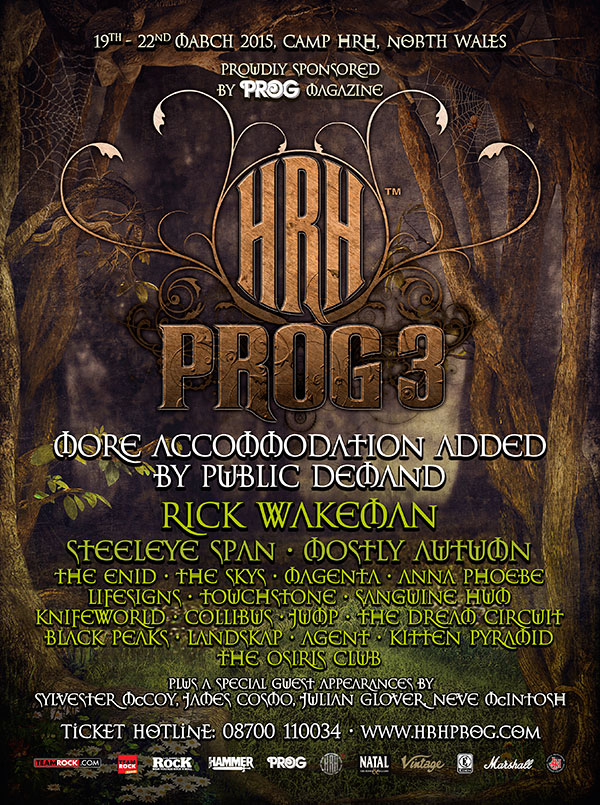 Rick Wakeman
Steeleye Span
Mostly Autumn
The Enid
The Skys
Magenta
Anna Phoebe
Lifesigns
Touchstone
Sanguine Hum
Knifeworld
Collibus
Jump
The Dream Circuit
Black Peaks
Landskap
Agent
Kitten Pyramid
The Osiris Club