Had he lived the great Jack Bruce would have been 75 on the 14th May this year. In a celebration of his life and work there will be a gathering of fans, family and the famous at the Curzon Mayfair in London on that date for a very special debut, the screening of Sunshine Of Your Love – Tribute Concert.
Jack Bruce will be forever known as the bass player and lead vocalist for Cream, the world's first super group who also featured Eric Clapton and Ginger Baker, and for whom the record industry created the platinum record in recognition of sales for their Wheels Of Fire double album. They were together for only a short period, from 1966 through to 1968 but they changed the face of rock music forever with their instrumental prowess and powerful songs – Mainly co-written by Bruce, and, as music lovers know, his career extended far beyond the legend of Cream.
Black Sabbath bassist Geezer Butler called him his "biggest influence and favourite bass player" while Pink Floyd's Roger Waters described him as "probably the most musically gifted bass player who's ever been.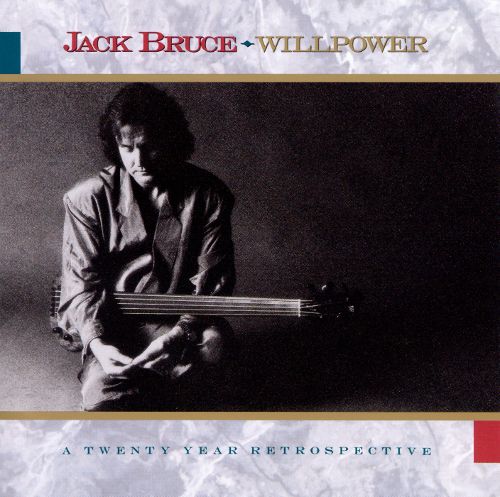 Sunshine of Your Love – Tribute Concert presents, for posterity, a concert featuring a star-studded line-up of world class musicians performing a moving musical tribute to the Scottish legend that was held at The Roundhouse in London on the first anniversary of Bruce's passing, on 25th October 2014.
The concert featured appearances by fellow Cream band mate and sparring partner Ginger Baker, Roxy Music's Phil Manzanera, Jethro Tull's Ian Anderson, Level 42's Mark King, former Scorpions guitarist Uli Jon Roth and former Stranglers guitarist Hugh Cornwell, alongside singer Joss Stone and many more.
Musical director for the evening was Nitin Sawhney who said of the event: "I felt deeply honoured when Natasha and Margrit asked me to musically direct this wonderful tribute show to Jack Bruce's fantastic body of work.  Directing such a range of musical legends, who all came together to reproduce and perform the highlights of Jack's work, was an enormously inspirational experience.  Everyone was determined to rise to the occasion and bring their own special talents to make this an unforgettable night and a fitting response to one of rock's greatest songwriters and icons.
"Thank you to all of Jack's amazing family for the privilege of bringing such an important evening to life."
"This tribute concert is a fitting and lasting memory of the musical repertoire of which Jack was such a part. And of the man himself; often outspoken, volatile and impassioned, he retained the humble warmth and intelligence which marked him as one of the great musical personalities of our time."
The music played spanned Bruce's entire career, from his pre-Cream days to his final 2014 album Silver Rails and Sunshine of Your Love – Tribute Concert will be presented at the Curzon Mayfair in HD with surround sound audio. It should be emphasised that there are currently no further plans to release footage from the film, so this screening is the only occasion at which fans can watch this live concert recording.
During the evening there will also be a Question & Answer session hosted by Edith Bowman featuring guests and musicians including Sawhney, Anderson, and Manzanera together with members of the Bruce family, several of whom are established musicians themselves.
The event begins at 6.15pm and tickets can be purchased from the Curzon Mayfair by clicking here. There are also VIP Tickets available that includes a Royal Box seat, access to the Private VIP Reception, a glass of bubbly, exclusive Jack Bruce merchandise package including tote bag, personalised event T-shirt, limited edition concert programme, and 2 x AAA passes for the after party raffle draw. There is limited availability for these and they can be purchased by clicking here .
It should be noted that all profits from the screening will go to EACH – East Anglia's Children's Hospices. EACH was also the beneficiary of the original tribute concert, that raised over £35,000.
Born in Lanarkshire, Jack Bruce studied cello at the Royal Scottish Academy of Music and Drama but quit because he was earning good money playing double bass during the evenings with jazz bands. Moving down to London he joined pivotal British rhythm & blues bands such as Alexis Korner's Blues Incorporated, the Graham Bond Organisation and John Mayall's Bluesbreakers. It was through the latter two he individually met his future Cream partners, but before that band formed he also had a stint playing with chartbusters Manfred Mann.
Within Cream the three members would take the blues and improvise effortlessly and inventively, creating the blueprint for heavy and progressive rock through their live performances, while on vinyl Bruce's multi-instrumentalist and song writing skills would lead the way to a much more varied portfolio than most give the band credit for even now. That Bruce had already recorded his first solo album, Things We like, prior to Cream splitting, and that it was a jazz fusion one further emphasises his diversity.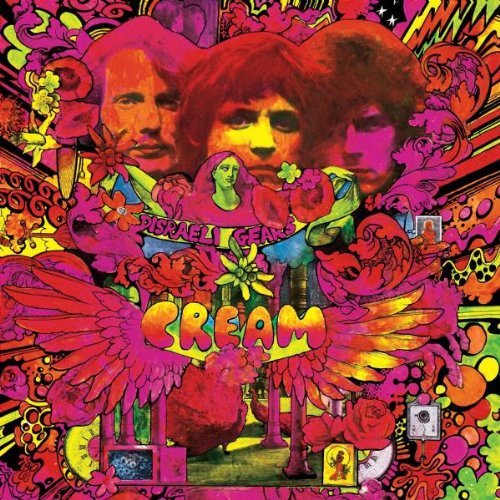 However, the world often demanded Bruce return to the power-trio format, notably in 1972 joining with former Mountain members to form West, Bruce & Laing; much later following his recorded 50th anniversary concert over in Germany (released as the 2 CD multi-packaged Cities Of The Heart) with Bruce, Baker & Moore, but possibly more creatively at various stages playing alongside guitarist Robin Trower, with the most popular variation going under the nomenclature B. L.T.
Meanwhile Bruce continued to record well regarded solo material, notably Out Of The Storm; both melodic and complex, often with lyricist Pete Brown as on their much covered 'Themes For An Imaginary Western' and obviously 'Sunshine Of Your Love'. Live those recorded songs might develop into extended improvisations with the likes of The Rolling Stones' Mick Taylor, The Mahavishnu Orchestra's Billy Cobham and Humble Pie's Clem Clempson among those who played in his bands.
He would also appear on albums as diverse as Frank Zappa's Apostrophe, Lou Reed's Berlin, and Soft Machine's Land Of Cockanyne. However, that he once had a drug problem should not be dismissed but neither should the fact that his recordings through this period generally remained exemplary. During his career he delved into hard rock, jazz, blues, R & B, fusion, classical, Latin and world music; the later being his most extended partnership outside his writing with Brown, when he worked with producer Kip Hanrahan.
In the late 90s he began touring as part of Ringo Starr's All-Starr Band however his health began to decline and he was diagnosed with liver cancer. A transplant proved successful and it proved the catalyst to something the rock world thought would never happen – The reformation of Cream.
In 2005, Bruce, Baker and Clapton stood on the stage of their farewell concert at London's Royal Albert Hall and proved to the modern world why they had chosen the name The Cream. They repeated this series of sold out, well-received concerts at New York's Madison Square Garden.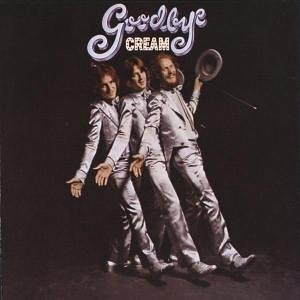 Only Led Zeppelin's singular appearance at the O2 can be held in near comparison. The time for The Beatles to do anything similar has passed with both Lennon and Harrison gone, while both The Rolling Stones and The Who continued their legacy after founding members died. Cream returned to the stage with critical acclaim featuring the same three men who began their rock 'n' roll story.
Over the years the BBC has featured several documentaries about Bruce and his music, he was the recipient of several musical awards alongside receiving an Honorary Doctorate of Letters from Glasgow Caledonian University, for services to the culture of Glasgow and music in general. In 2010 Harry Shapiro's revealing Jack Bruce – Composing Himself: The Authorised Biography saw print. Then, just as the fickle musical world at large was again taking proper notice of him, Bruce died of liver disease surrounded by his family.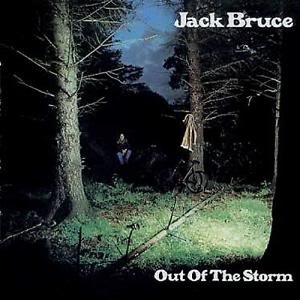 Reminiscing, Ian Anderson said: "From Jack's earliest days with the Graham Bond Organisation, the Cream era and on through the various collaborations and solo work, he has continued to serve as a prime inspiration for me and thousands of other musicians, especially those whose performances graced this Roundhouse evening. I first saw him play at the Nottingham Boat Club in 1966 and had the pleasure to work alongside him on collaborations several times in the final years."
For others who appeared at The Roundhouse and are featured on Sunshine Of Your Love – Tribute Concert he was a man to be admired for his music as much as his personality.
"Jack was a musical hero of mine, a true force of nature on and off stage, and became a great friend," said Phil Manzanera, adding: "I was delighted to be part of this powerful and moving tribute concert. I'd like to think that he was looking down on us all, with a wry smile, and thinking 'Wow what talented kids Margrit and I have', for me, their performances were the concert highlights!"
While Level 42 bass player Mark King whose first solo single was a cover of 'I Feel Free' declared: "I was thrilled to perform at the memorial concert for dear Jack. It gave me the chance to say 'thank you' for a lifetime's inspiration, and I am so glad that those who couldn't be there can now share the love that we all have for this truly great musician. And those who were lucky enough to be there in person will now be able to experience that wonderful night all over again!"
The 14th May could be your only chance to see Sunshine Of Your Love – Tribute Concert, certainly your first. The event begins at 6.15pm and, as noted earlier tickets can be purchased from the Curzon Mayfair by clicking here.