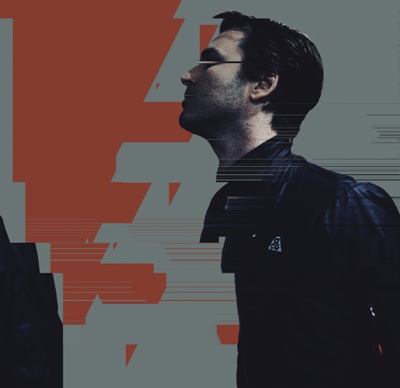 Combining a love of cinematic sci-fi, anime and comic books with synthesizers, electronic programming, alternative rock, with vocal hooks and anthemic choruses, are The Anix.
This year, their visionary future of art and music has seen them release new music on a monthly basis, and they will continue to do so until the release of their sixth studio album.
The Anix's latest release is new single 'Come Back Down' available through the FiXT record label… Only, The Anix is no longer actually a band, and has gone back to being a solo project for Los Angeles composer/producer Brandon Smith!
Smith created The Anix back in 2001, and was later joined by his brother Logan and long-time friend Chris Dinger. They played the Hollywood rock club circuit for several years and eventually signed a deal in 2008 for their first full length studio album Demolition City, that lead to them touring Europe. Their second album, Sleepwalker, was their first for Cleopatra Records and released in 2011. In a further reinvention of themselves they shifted away from touring to become a studio project.
This year, The Anix returned to being a solo project for front man & songwriter Brandon Smith as he signed with FiXT, the artist-owned/operated independent record label of electronic-rock pioneer Klayton (Celldweller, Scandroid, Circle of Dust). As ever he stands poised to embrace the future.