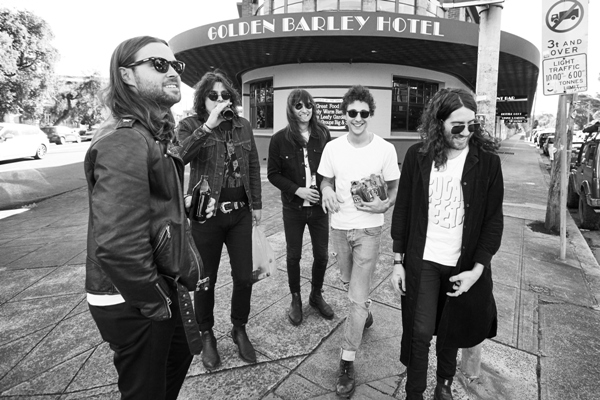 The Cherry Dolls have released a new video for 'Begging You Please' taken from their forthcoming album Viva Los Dolls from which you are promised "An explosion of filthy primordial guitars, liquid rhythms and primal voodoo jams".
Viva Los Dolls was apparently recorded during a frenetic blast of activity while the rest of Australia was sleeping off its collective New Year's hangover.
A phenomenon in their home town of Melbourne where The Cherry Dolls are one of the biggest live draws, the band have been making waves nationally with an ever increasing fan base packing out sweat-soaked venues across Australia.
The Cherry Dolls' Viva Los Dolls is released on the 24th November through Golden Robot Records. For more information on the band at Ramzine click here.