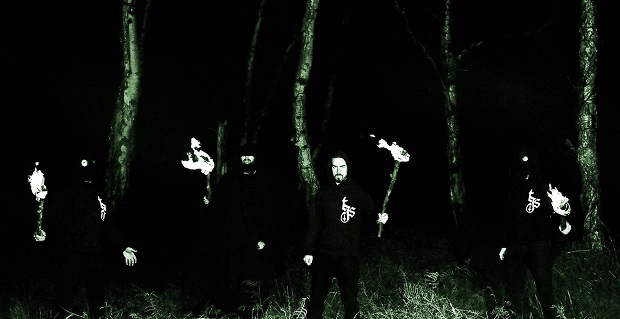 UK black metal sensations The Infernal Sea have signed to Cacophonous Records ending what has largely been a significant and very successful year for the band.
"We are honoured to sign to a label with such rich history and feel this new alliance will add to the great legacy of Cacophonous. They helped forge the careers of influential artists we grew up listening to such as Cradle of Filth, Primordial, Bal Sagoth and Dimmu Borgir, so The Infernal Sea hopes to continue their legacy, paving the way for UK Black Metal just as those did before us.
'The Great Mortality' is a visceral and relentless soundtrack that captures the essence of our intense live rituals. It's harsh and experimental, pushing the boundaries of the 'traditional' Black Metal sound to create something unique and terrifying"
– Dean Lettice, Vocals
The deal will see the band release their huge crushing sophomore album entitled "The Great Mortality" which will look to be released on the 19th February 2016. Pre-orders for a digipack version of the album as well as a very special boxed set are being accepted. The latter being, limited to only 50 editions as well as being handmade, will not only feature the album but will come with a variety of items contained within that those who love a bit of thought put into their packages are bound to love!
In other news, the band have also announced that they will be continuing to spread the plague throughout 2016 with the just announced UK/European tour which will see them play a handful of shows with ABHORRENT DECIMATION in January.
Until then, you can watch the bands new video "Entombed In Darkness"