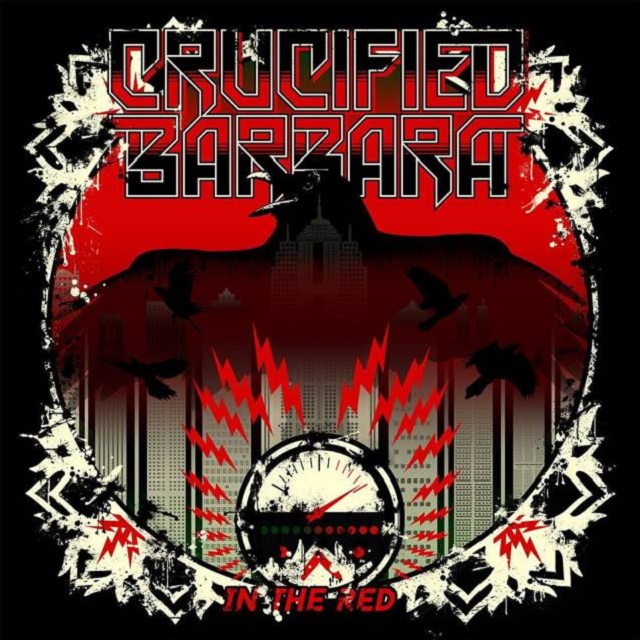 Making a pretty damned good noise on record since 2004, Crucified Barbara have been one of those bands whose singles I've always enjoyed hearing but never got round to sitting down and properly listening to a whole set of tunes; however, with their latest album In The Red, out on Despotz Records, we rectify that matter.
A screaming guitar rages over some hell-for-leather punk-driven metal, broken by snarky putdowns on opening track 'I Sell My Kids For Rock'N'Roll'. Now, if ever there was a song title to put the cat among the pigeons, this one's got to be high on the list. Seriously, don't take it literally, just go with the flow and enjoy this great noisy rocker.
Next up is 'To kill A Man'. More provocative attention seeking song titles, you reckon? Well, here's the word from the band themselves on that score:
"One-fifth of all women have suffered rape or attempted rape in their lifetime. Dark statistics became the basis for the song 'To Kill a Man' and our most significant video. Production team 11frames has captured our vision perfectly and we are proud that we take the chance to lift heavy topics such as violence and sexism with a really heavy hard rock video."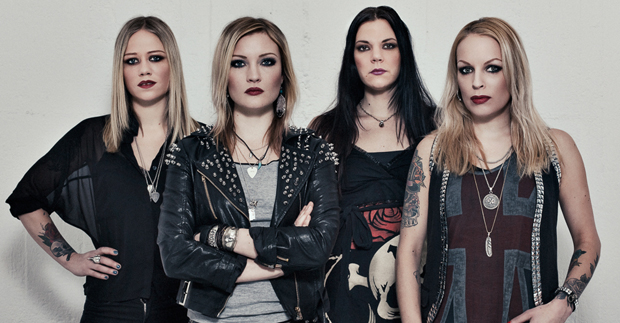 Musically, it's a mid-paced, booming riff number that breaks down into one of those tear-jerking moments that Mr. Tyler of the Aerosmith establishment tends to pull out for his ballads. Later, 'Don't Call On Me' also follows this route, but taking its own sweet sassy time to get there by way of a dizzy head sulking riff of three chord rock glittered with harmonies.
'Electric Sky' features prominent driving bass that then loops in a persistent melody with hook lines, affecting melodies and time changes giving an overall feel of Siouxsie & The Banshees meets Guns 'n' Roses; it's a good, gloriously manic number. The bass pomps up loudly again over 'Do You Want Me' wherein we also get stark chords, sweet strats and sour vocal refrains plus some cheeky dive-bomber riffs. And if you imagine Siouxsie fronting The Damned, that's what 'Lunatic #1' sounds like. Similarly so, the opening pop psychedelics of 'The Ghost Inside' before guitars move the song more towards The Cult in stomp rock mode.

There are big drums and power chords in the throatily sung title track 'In The Red' – a good example of the way Mia Karlsson (vocals, guitar), Klara Rönnqvist Fors (guitar, backing vocals), Ida Stenbacka (bass guitar, backing vocals) Jannicke Lindström (drums, backing vocals) mix metal, punk and sleazy glam with the unrepentant attitude of fully grown women. 'Follow The Stream' is Deep Purple Mark II's 'Highway Star' skidding through the gutters while 'Shadows' is  The New York Dolls spitting out the dog-ends of old Jimmy Page riffs and 'Finders Keepers' the kind of rocker Robert Plant used to bare his chest to in his youth.
While none necessarily stand out and scream themselves to be that killer track you'll not forget, it certainly doesn't stop you turning up the music loud and enjoying them.