While She Sleeps are currently on tour with Bullet For My Valentine. Frontman Laurence Taylor addresses the crowd saying that whether people are new to the band or not, sh*t is about to get real. WSS play 'This Is the Six' as the first pit of the night erupts, and already the crowd are warmed.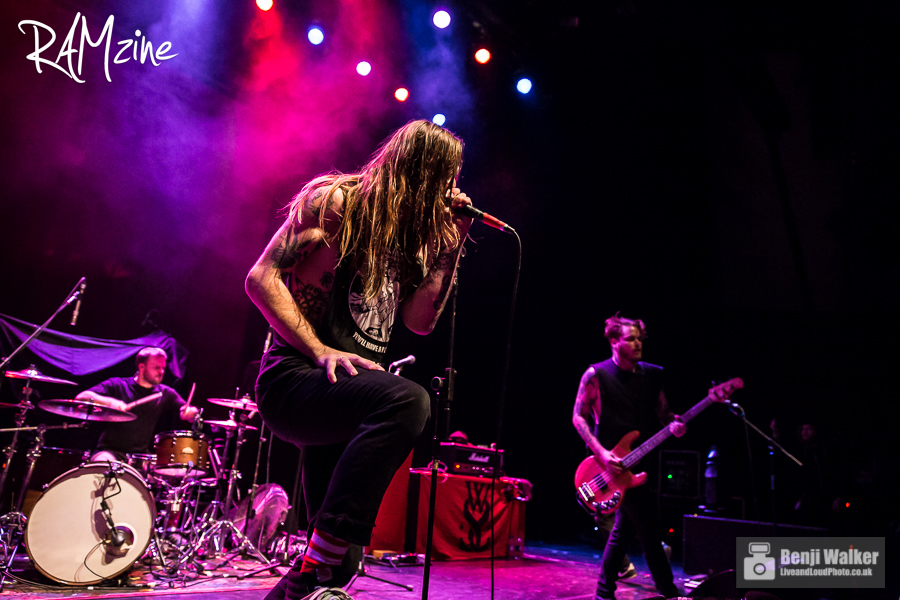 I have never been to The Hexagon in Reading before, it's kind of an odd gig venue. It is indeed the shape of a Hexagon, which makes viewing from all angles great. However this venue is not really set-up for the sound of a gig such as this.
Laurence casually throws his microphone in the air and catches it perfectly! Many years on the road, playing shows everyday does help a band with these sorts of skills.
Bullet For My Valentine are set to play their very first headline show in Reading. It would be great to see them headline The Pit stage at Reading Festival, I'm sure this would be a popular choice.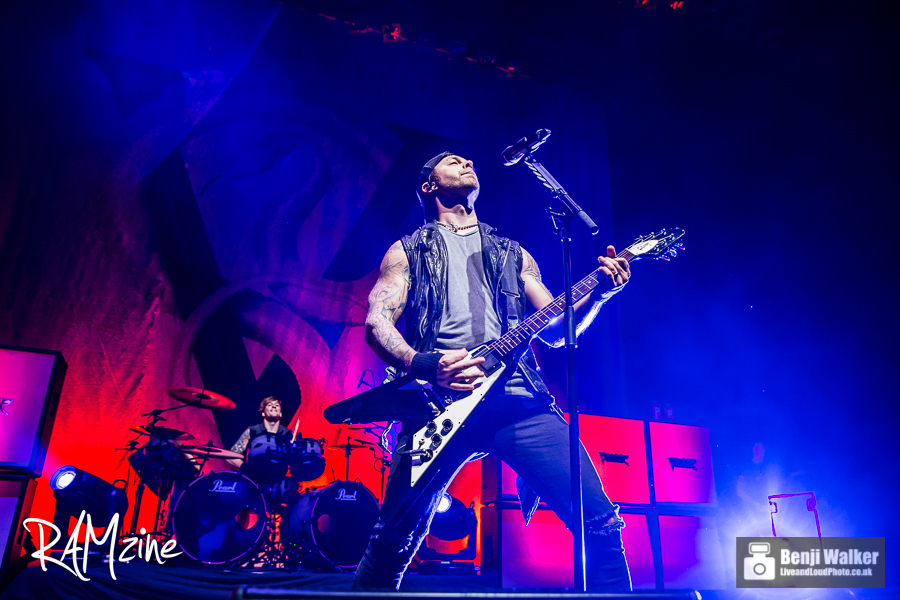 There is something about going to a gig like this – '4 Words To Choke Upon' is played and we are overcome by nostalgia. I even meet some of my friends from 10 years ago in the pit, and it's like no time has past. I feel 16 again, and it's great!
The funniest thing keeps happening every time the band break between a song, and it makes them stop and listen. The whole crowd are chanting for them, relentlessly, and repeatedly.
The biggest reaction of the night came when 2006 track 'Tears Don't Fall' is played. The mosh bit gets quite brutal, there is beer, sweat, and blood. Everything that a mosh pit from our era should have.
Bullet finish with 2008's 'Waking The Demons'. Tonight we were young again.
[huge_it_gallery id="33″]