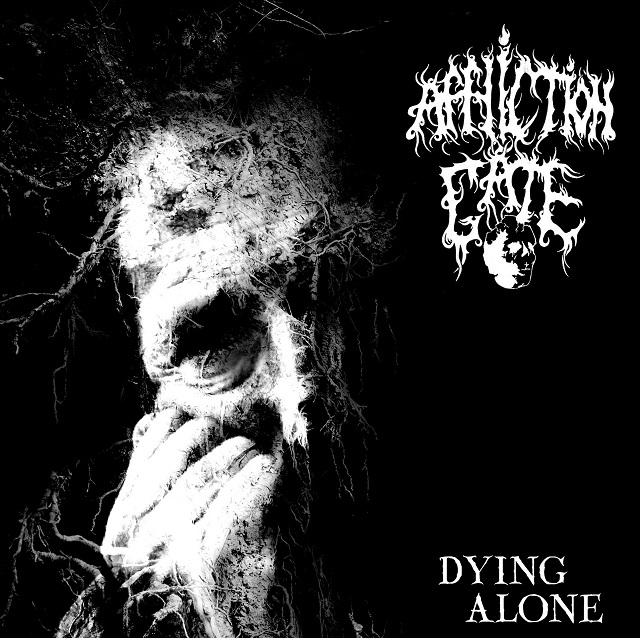 AFFLICTION GATE was formed during Spring 2006 taking inspiration from late 80's / early 90's Death Metal classics of UNLEASHED, MASSACRE, MANTAS /DEATH, BOLT THROWER, ASPHYX, GRAVE etc… Conceptually, AFFLICTION GATE deals with Darkness through its various shapes and manifestations. The one which can bring freedom, strength, wisdom… but also the one which can lead to downfall and chaos. Still for the better or for the worse. Lyrics are therefore the mirror of the negativity and the dark side that someone can behold or witness. Themes refer to death, despair, solitude, irreligion, war, destruction & self-destruction…!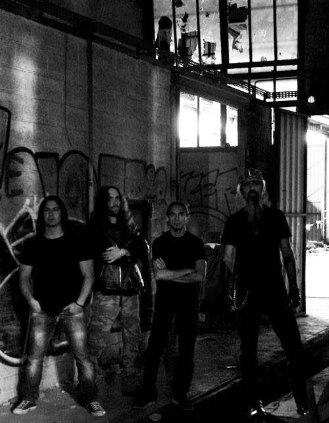 Negative Lucidity
From the off, the demonic grunts and growls infest the track to such a level, there's no escaping them. It is unashamedly creative and menacing. The drumming surfs on a wave of rampant rhythms and manifests the core of such a strong opening track. The melodic hues are comfortably nestled into the very fabric of the track. The bombastic nature shown here is a major highlight and a very familiar one but never the less irresistible and leaves the senses wanting more.
Devising our own Chains
With some superb melodic provocation the track springs to life and intensifies with a tremendous metal urgency. There are catchy moments contained within its massive and skilful encounter showing no sign of weakness. Vocally addictive, Always loved the hearty blood curdling roars that come attached to death metal, so no surprise there! The intensity of this track knows no bounds and right up until its frantic end will ignite further interest.
Dying Alone
The title track of this mega 4 track comes with a stampede of rhythms bulging from all sides, unleashing further chaotic moments as it comes together with mighty aggressive stance. There is a black metal leaning contained within the track musically, holding a deep barbed rhythm that prowls wearily amid a conglomerate of guitar riffs.
Manicheism Inertia
This is an all-out frenzy of death metal madness and I should think would be difficult to head bang to, leaning more towards a mosh pit of terror! It embraces a raw nature of predacious elements that literally swamp the ears and torment the psyche. The punishing riffs and rhythms melt swiftly into an angry blur of seemingly twisting and invasive absurdity, and never loses direction.
[divider]
Such a tremendous 4 track that lacks nothing and would spark a nuclear attack if it was a bomb! Its raw intensity is flanked with bristling riffs and gigantic drum beats that rain down fierce and with plenty of clout!
Locking horns and tearing into the senses it leaves the listener in no doubt that this band enjoy terrorising their listeners with a fuel injected hatred, and while being terrorized in such a way it brings a supreme pleasure.
Turbulent and abrasive with heaps of melodic direction, raucous riffs and gruff vocal edge, surging with powerful essences that spontaneously combusts and continues to mesmerise throughout every track – no time for respite!
Affliction Gate Dying Alone is out 5th January 2016 via Transcending Obscurity.