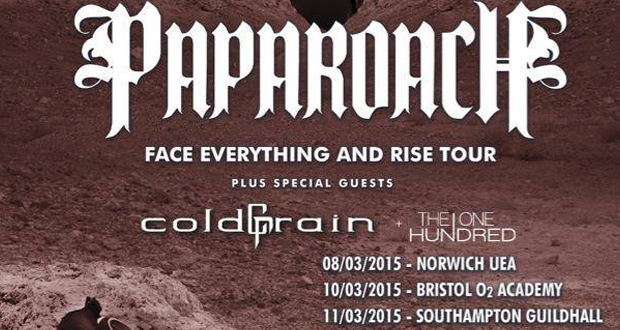 We have been following The One Hundred since they first started out, and now we are very excited to hear that they will be opening for Papa Roach this March!
Metal – Hip Hop – Rock – Dance – these are all elements that The One Hundred combine, and it all comes together very well. Check out their video for 'Kingsmen' here:

Papa Roach have a new album 'F.E.A.R' which is released on Eleven Seven Music on January 26th. If you can't make a Papa Roach date, The One Hundred are also playing TAKEDOWN FESTIVAL in Southampton on Saturday March 7th.
The One Hundred are a band not to be missed, they are quickly becoming more and more successful, having toured extensively with Hacktivist, and played a host of festivals last year. They released their debut EP 'Subculture' in September and are currently writing for their debut full length album, due for release in late 2015 – we can't wait!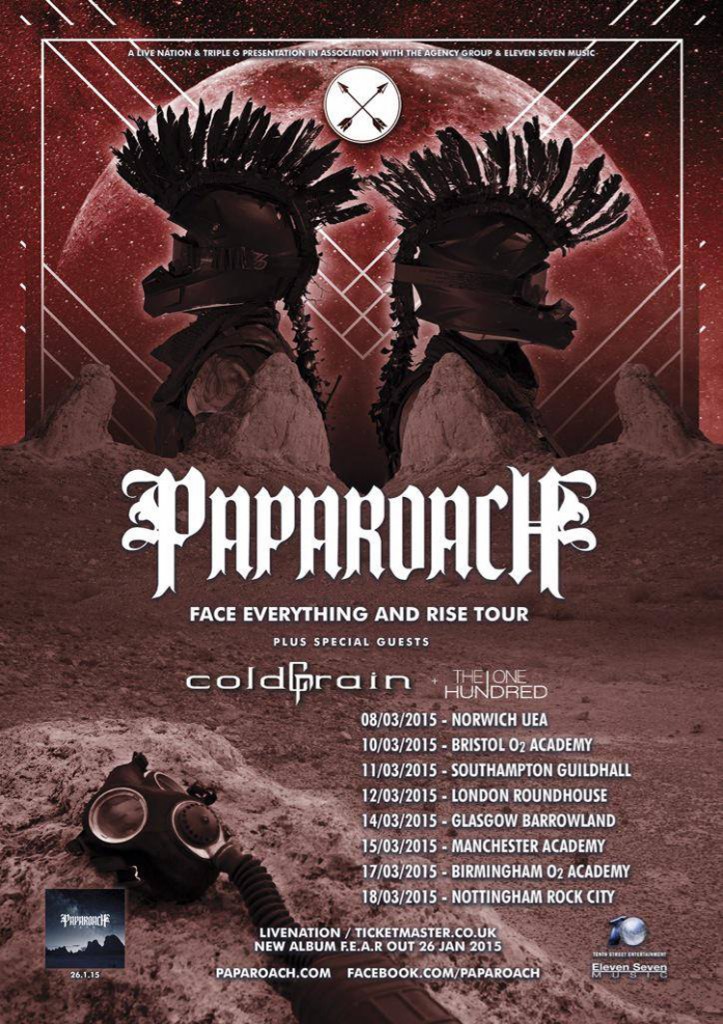 Tickets are available from Ticketmaster at this link: http://www.ticketmaster.co.uk/promo/bv5hsy?brand=uk_paparoach