From Gorillaz to Ghost, and a future where holographic live tours may well be de taken as the accepted norm, come Supreme Unbeing, a five-piece animated metal act who've since become flesh and blood entities.
One Zac Red, acts as "the physical form of our collective consciousness", according to the band, albeit in a more practical sense takes on the role of lead vocalist, and apparently c, as he expresses: "the ambient quantum entanglement of our most personal thoughts".
His fellow prophet, come band mates, go by the handles of D.Vine, D.Sciple, Unknown & Al Mytee, and they're jointly: "On a quest to enlighten the people of the Earth through heavy riffs, astounding solos, and intriguing lyrics".
Their debut full-length album Enter Reality was released in October 2020, grabbing an 8/10 rating in the Greek version of Metal Hammer and placing third in Album of the Year 2020 with Sweden Rock Magazine. It also landed Spotify editorial playlist placements on Thrashers & New Metal Tracks, and received a quite staggering +5.5 million digital & video streams in less than 12 months following its debut.
Those aforementioned videos, on singles like 'You'll Never Make It' and 'Animals' saw Supreme Being featured in cartoon form, and not much more has been revealed since about the physical entities they portray.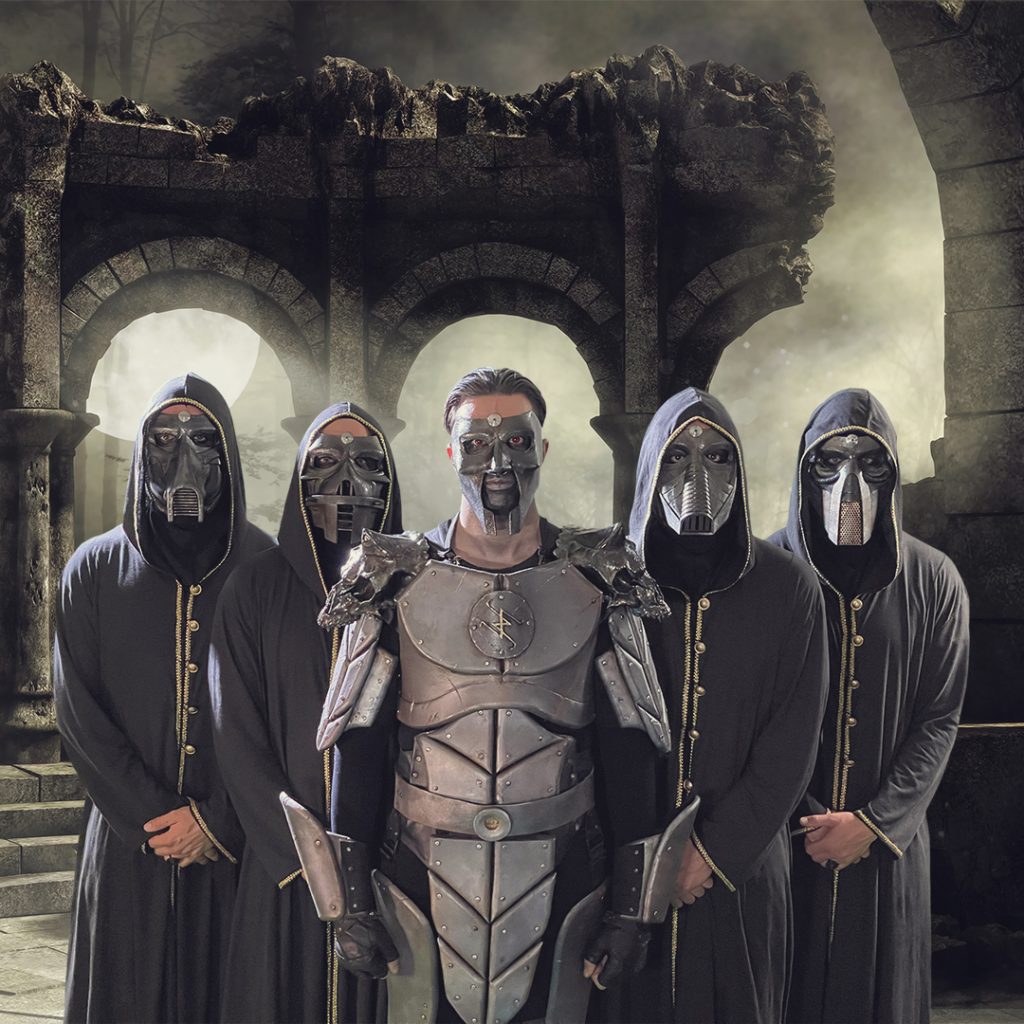 With latest single, 'Face Of Evil' they've brought in Swedish actor Dragomir Mrsic – Known from Snabba Cash, and Edge Of Tomorrow where he co-starred along Tom Cruise.
"When the band asked me to play the leading role in their video, I immediately accepted, the band's messages are too important to ignore," said Mrsic. "Besides, my naturally looking evil eyebrows made me feel at home with the character in the video."
Mixed and mastered by Orden Ogan's Sebastian 'Seeb' Levermann, 'Face Of Evil' is available today on Spotify, Apple Music, Deezer and all major streaming services.
It's the first single to be lifted from their upcoming, second, full-length album, Enduring Physicality, due for release on 22nd February 2022.
You can catch the video for 'Face Of Evil' right here at RAMzine.