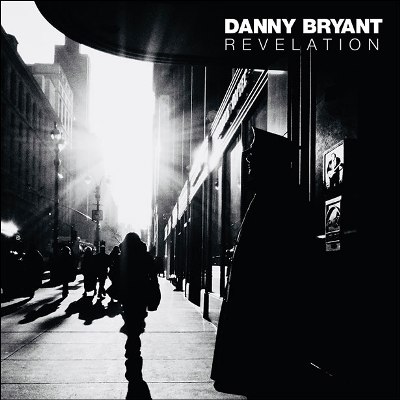 Blues rock guitarist/singer Danny Bryant has announced the release of his new studio album Revelation for Friday 20th April 2018 on be released by Jazzhaus Records. 'Sister Decline', the first track taken from the album, is now available as an instant gratis track on iTunes, Amazon and Spotify.
Revelation is the fourth studio album to be produced by Richard Hammerton for Bryant, following in the footsteps of 2015's Blood Money and 2014's Temperature Rising, and has been described as one of Bryant's most personal and emotional albums of his career.
"When I began writing this album, I knew that it was going to be one of the toughest challenges of my career," said the guitarist. "It wasn't lack of material, it wasn't a lack of desire, but I realised from the beginning that, if this record was to achieve the things I wanted it to say, I would have to go deep inside of myself with these songs and confront memories and emotions I didn't really want to face."
Available for pre-order the album through iTunes, Amazon (CD) or Amazon (LP) exclusive bundles and signed merchandise are also available by clicking here.
Following the release of Revelation Danny Bryant will set out on a UK tour from May through June, with Canadian one man rock band Steve Hill as special guest on selected dates*. Tickets can be purchased by clicking here.
DANNY BRYANT – MAY/JUNE 2018 UK TOUR
*Bilston, Robin 2   Monday 7 May
* Cambridge, The Junction   Tuesday 8 May
*London, Islington O2 Academy 2  Wednesday 9 May
Aberdeen, The Tunnels  Thursday 10 May
*Derby, The Flowerpot  Friday 11 May
*St Helens, The Citadel  Saturday 12 May
*Bishops Cleeve, Tithe Barn  Sunday 13 May
Norwich, Waterfront  Thursday 7 June
Fleet, The Harlington  Friday 8 June
Narberth, The Queens Hall  Saturday 9 June
Tavistock, The Wharf  Sunday 10 June
Dublin, Whelan's  Tuesday 12 June
Belfast, The Empire  Wednesday 13 June
Glasgow, Oran Mor  Thursday 14 June
Cleethorpes Blues Festival  Saturday 16 June
Stamford Blues Festival  Sunday 17 June