On 25th March YES will release a brand-new mix of their 2011 Fly From Here Return Trip album, featuring the Drama line-up plus new lead vocals by Trevor Horn, to coincide with their 50th Anniversary celebrations.
Fly From Here originally featured Chris Squire, Steve Howe, Alan White, Geoff Downes, with  Benoit David on lead vocals and Trevor Horn in the role of producer. With the addition of Horn's new lead vocals on this version it becomes a genuine sequel to Drama album.
Developed as a labour of love for all involved, Horn began rerecording lead vocals the day after he guested with YES at the Royal Albert Hall in 2016 and within 24 hours the rest of the band had joined him at his studio. Additional overdubs by other members have also been added and everything else fitted in between other commitments over the last two years.
In addition to remixing parts of the album, Horn has added personal liner notes and the sleeve design now features the painting by Roger Dean originally used on the inside of the 2011 edition. "I really enjoyed listening to Alan and Chris playing together again. Finishing off the album was a labour of love," Horn remarked.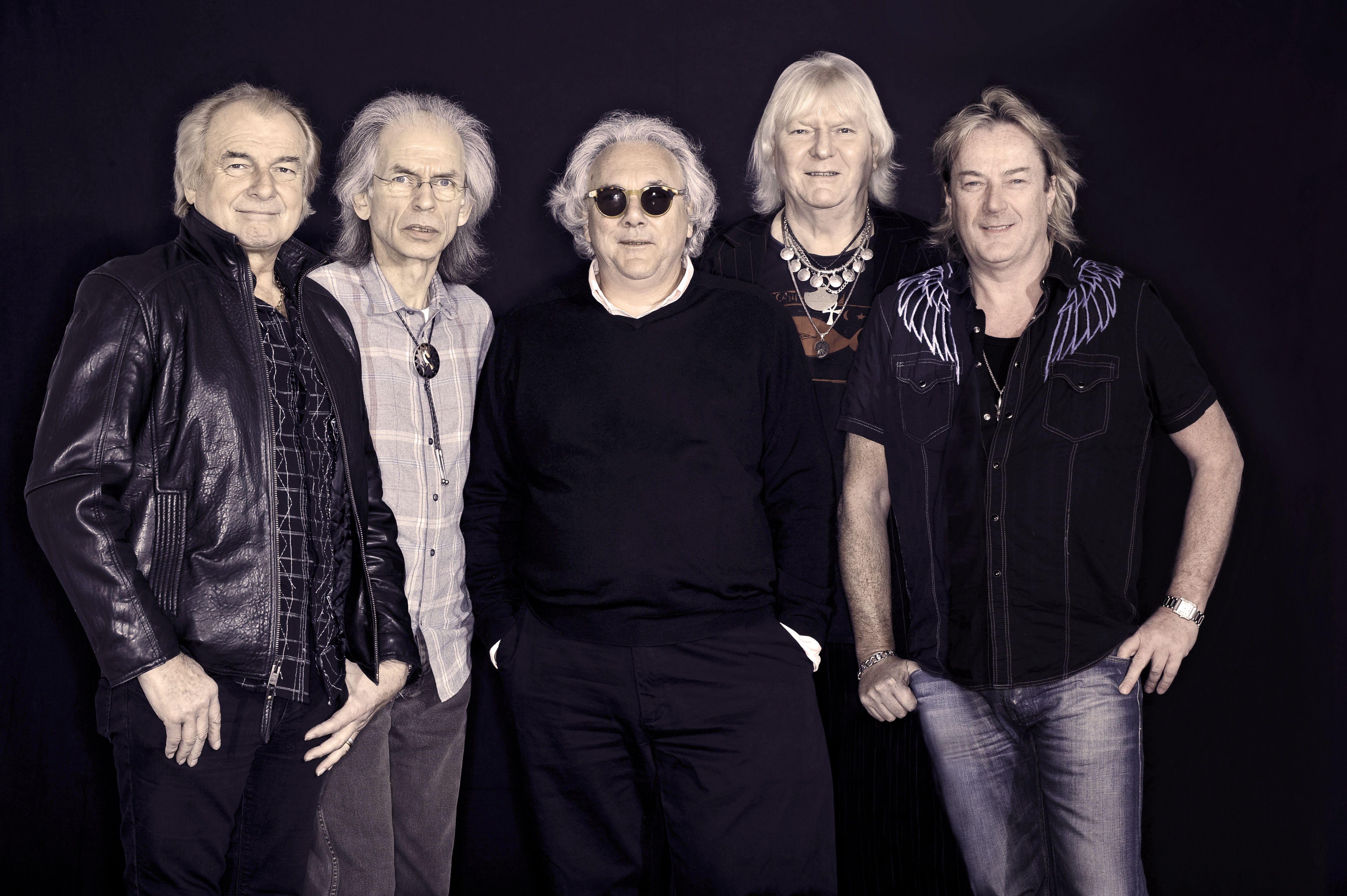 The record also features a previously unreleased song, that was recorded back in 2011, 'Don't Take No For An Answer', and it features guitarist Steve Howe on lead vocals. A full-length version of 'Hour of Need' previously only available as a bonus track on the Japanese edition also appears. "It is great to have the original Drama line up playing Fly From Here plus several other songs Trevor had a big part in writing," said Howe.
"It's quite amazing what Trevor has done with the album and the way it has turned out," added Downes. "It is most refreshing and adds a whole new dimension to the original recordings from 2011. I think the fans will appreciate it as a genuine sequel to the Drama album, and embrace it as a valuable part of our YES50 celebrations."
Tracks featured on the album are: 'Fly From Here – Overture', 'Fly From Here Pt 1 – We Can Fly', 'Fly From Here Pt 2 – Sad Night at the Airfield', 'Fly From Here Pt 3 – Madman at the Screens', 'Fly From Here Pt 4 – Bumpy Ride', 'Fly From Here Pt 5 – We Can Fly (Reprise)', 'The Man You Always Wanted Me to Be', 'Life On A Film Set', 'Hour of Need (full length version)', 'Solitaire', 'Don't Take No For An Answer' and 'Into the Storm'.
Fly From Here Return Trip is available to pre-order exclusively through Pledge Music, alongside additional Roger Dean images and offers, that fans can collect their orders, or buy direct for the first time, when YES attends the 50th Anniversary Fan Convention at the London Palladium on 25th March 2018 as part of their eagerly anticipated March 2018 UK tour.
YES have also announced that Trevor Horn will be  a special guest at the London Palladium Shows on 24th and 25th March and the Paris Show on 30th March.
For full details on these events at Ramzine click here… You can also watch members of YES from their recent appearance on BBC Breakfast TV below.