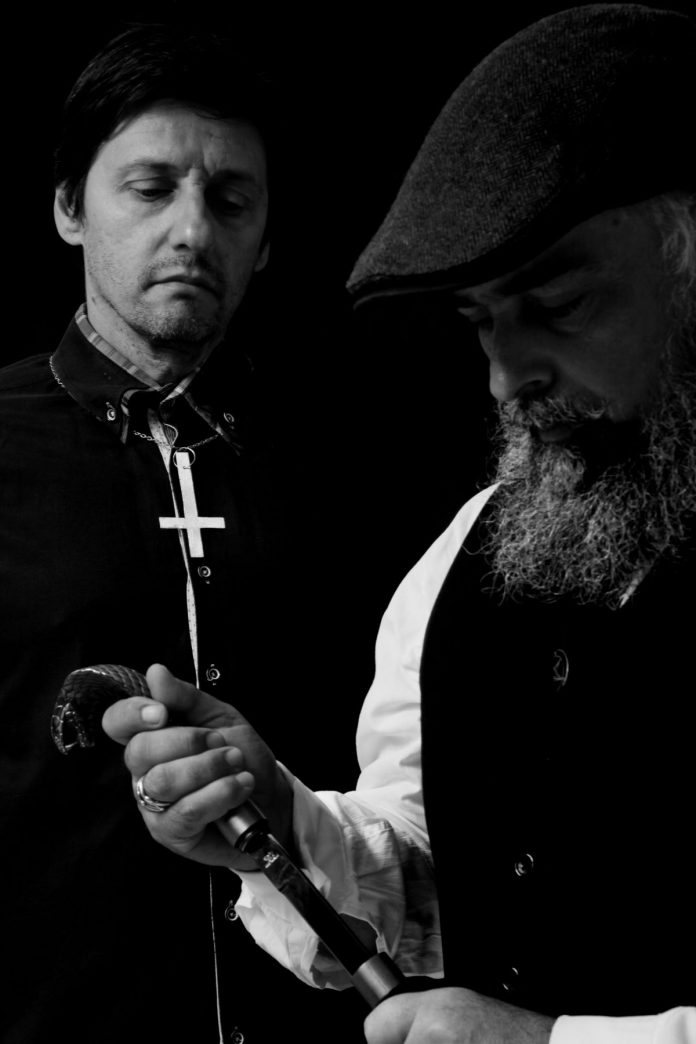 Greek black metal act Yoth Iria has signed a deal with Poland's Pagan Records to release their debut album, As The Flame Withers, for a December 2020 release.  
Yoth Iria's music is an amalgam of the influences and visions of its founder members, The Magus and Jim Mutilator.
Jim Mutilator was founder member/bass player with Greek black metal band Rotting Christ, appearing on their Thy Mighty Contract album, as well as Varathron's His Majesty At The Swamp previously.
Fellow bass player, keyboardist and vocalist The Magus formed Necromantia back n 1989. Subsequent musical projects and collaborations include: Rotting Christ, N.A.O.S. and Diabolos Rising. He is credited with shaping the "Hellenic sound" of black and death metal. 
Intended as being dark, diabolical, emotional, powerful and majestic. Yoth Iria is planned as a fresh look into '90s Greek occult black metal with a nostalgia of the past and a look into the future.
Yoth Iria is currently completing recording at Pentagram Studio with George Emmanuel, and additional session musicians George Emmanuel (Guitars) and J.V. Maelstrom (Drums).