Returning to the UK, American rockers 3 Doors Down are back with several headline gigs bringing along with them Pop Evil another great American band and with a spice of brutishness The Fallen State join them. Tonight is going to be filled with nostalgia, rock and roll!
Opening up tonight full of confidence, heavy rockers The Fallen State start up. The venue is over ¾ full which is pretty impressive. Ben Stenning (vocalist) sounds so grateful that so many have turned up so early and thanking the crowd for the support. Playing some of their new tracks like 'Sinner' and 'You Want It', the crowd loved it. Catchy riffs and lyrics you can see that these guys are going places. Apparently touring across the globe supporting bands like Black Stone Cherry, Haltestorm and Young Guns. They Set the tone for the night leaving everyone in good spirits and wanting more rock but sadly drawing an end to their short set. If you get chance too, go see The Fallen State, you won't be disappointed.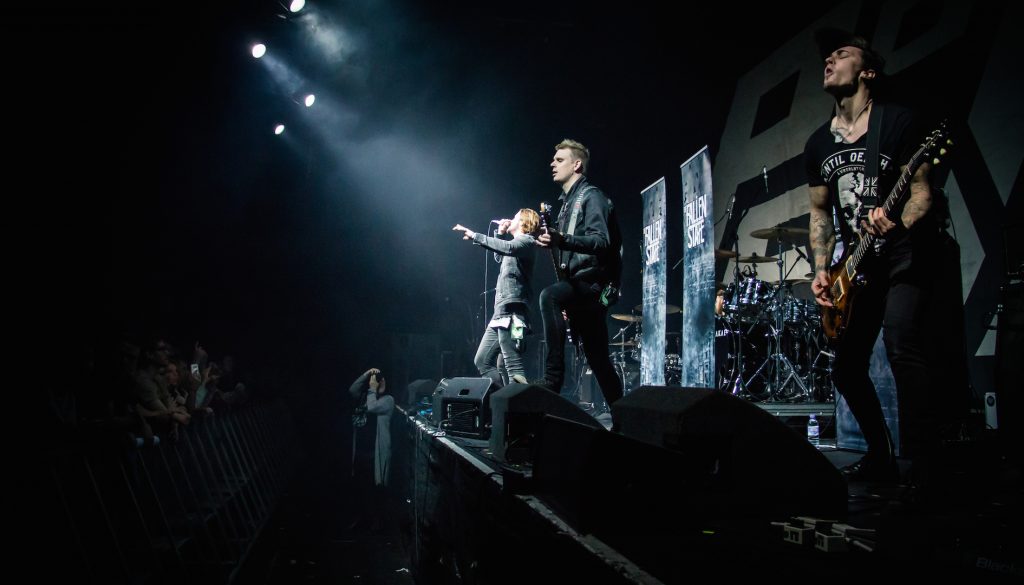 Coming to the UK shores and dominating the stage Pop Evil take no prisoners, the heavy riffs begin along with upbeat lyrics. Opening up with 'Deal With The Devil' the stage is dark with strobes and along come the energetic band members. This makes a fantastic first impression with the crowd as not many people know of Pop Evil. But the rock doesn't stop there. Mixing up the set with old and new tracks the crowd love it! Tracks like 'Bosses Daughter', 'Ways To Get High', 'Footsteps' and 'Take It All'. We have truly had a great taste of what Pop Evil are!
Surprising us a little Leigh Kakaty (lead vocalist) talks about the UK, saying how we understand rock and roll a lot better than they do in the USA. On top of this the drummer Haley Crammer is actually British. Leigh says that he wanted a British drummer for the band and Haley was chosen. Now it got funny because soon as Leigh said where Haley is from the crowed booed as she's from Brighton and were in Manchester (north, south divide) it was funny to witness. Leigh seemed confused a little as he knows a little about the divide but laughed at it.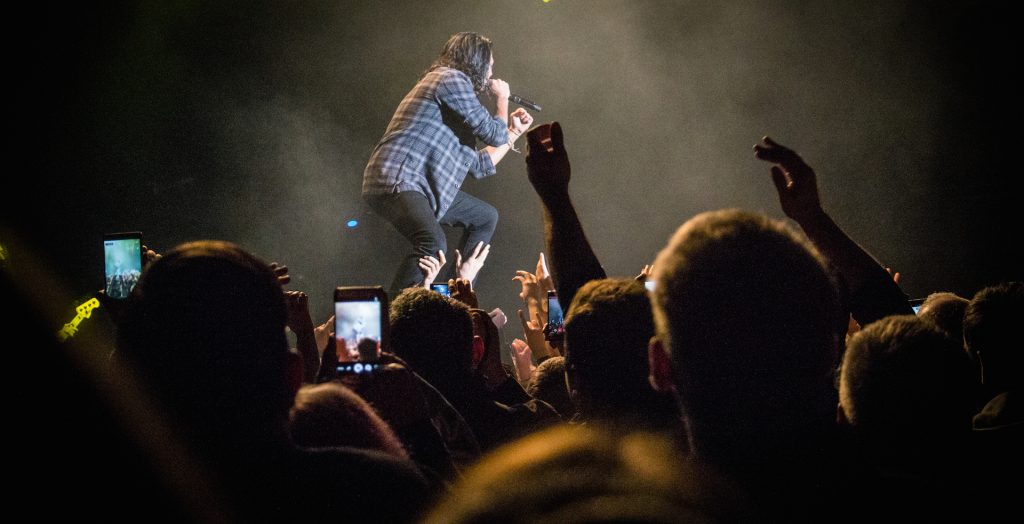 Ending the set on a high note one of their latest singles 'Take It All' leaving a positive impression and thanking for the support.
The band we have been the most hyped for tonight, 3 Doors Down. Spoiling us with a whooping 18 song set list branching out from several albums including their new one the night and us launched this year.
Opening up with a musical intro setting with a forest backdrop, making an atmosphere and building the hype  they open up with 'Stay Alive'. A new track which kicks off happy and rocky, but then grunging it back down with one of their classics 'It's Not My Time'. During the set Brad Arnold didn't interact much with the crowd but thanked them after every track and then moving to another song…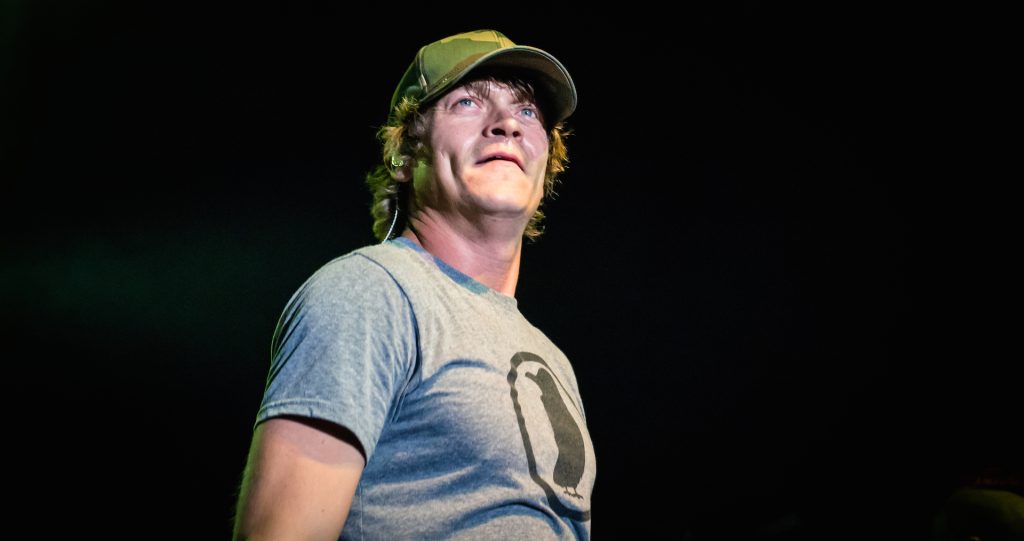 During the set a new track 'Pieces Of Me' comes across as very personal to Brad. He spoke about the song being very personal, about how each of us are going through battles, for days, month's years, and this year he finally overcame one of his. Mellowing it down to an acoustic track, which does make you think. But lifting the mood with a happier new track after that. I will note the venue is rammed and everyone is singing along to 3DD, which is obviously a good thing and showing support during the show.
Continuing on with the good mood and playing some of their much older tracks (which people are a lot more familiar with) off their key album A Better Life. Ending the main set with 'Better Life' and the crowd favourite 'Kryptonite'.
Spoiling us with another three tracks hitting you right back in the feels 'Here With Out You' spicing it up with some Latino vibes of 'I Don't Wanna Know' and finally ending the set with more grunge feels, 'When I'm Gone'.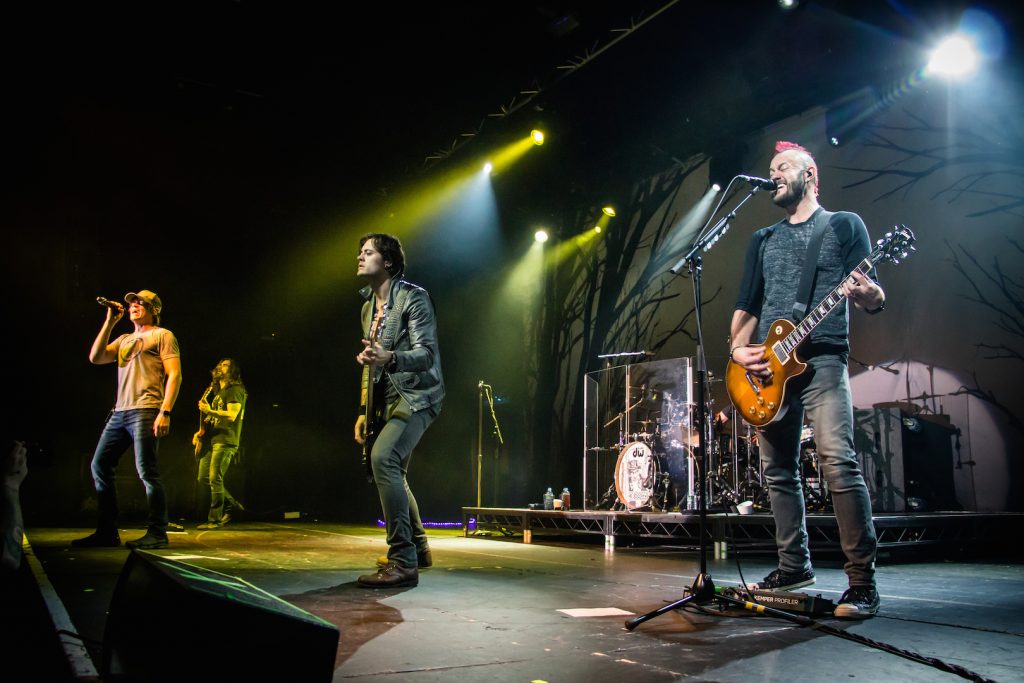 To wrap this up 3 Doors Down did put up and impressive show, which made you feel all nostalgic. I remember growing up and listening to a few releases, so it was really nice and an experience to hear them live.
3 Doors Down do deserve a 5/5 but I feel it's a 4/5 because Pop Evil stole the show with their energy and dominance but that's not a bad thing for putting down 3 Doors Down. They did put up an amazing set but they just needed that extra zing which Pop Evil displayed.
To conclude this tonight has been a fantastic night, three fantastic bands full of surprises and nostalgia which old and new fans from all bands will remember this night for a long time.
Until next time Chris signing off.