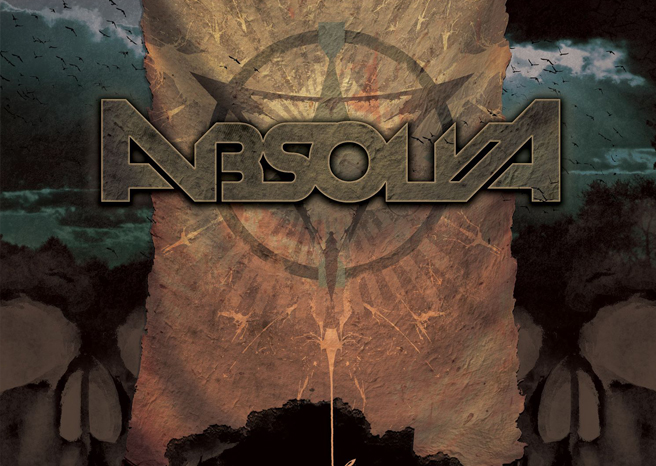 Absolva are a classic metal band, based in Manchester. The band is famous for their sublime twin-lead guitar sounds – creating the finest rock music in the great British tradition.
Starting out as Fury UK with Chris Appleton (lead guitar and vocals) and Martin McNee (on drums) they released three albums, played Bloodstock, and toured with the likes of Saxon, Y&T, Michael Schenker & Blaze Bayley. We enthusiastically followed them from very early on, having seen them play a sensational show at Hammerfest.
When their bassist, Luke Appleton (Chris's brother) was offered a position with the American metallers Iced Earth, the Fury UK project was "put on hold". Chris and Martin decided to form Absolva, and replaced Luke with Dan Bate for bass guitar duties (and fulfilling backing vox.)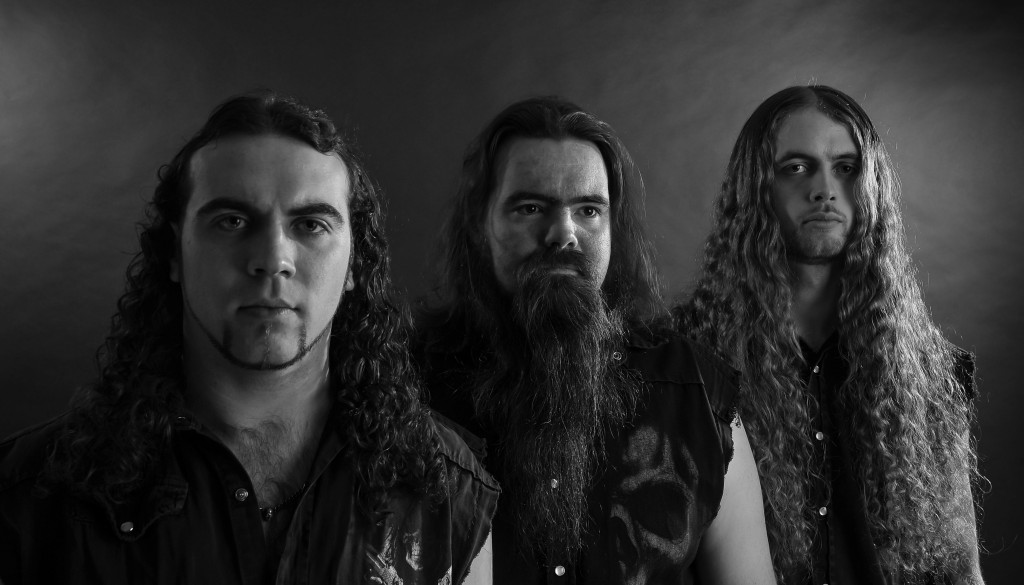 Now they have completed their second album: 'Anthems To The Dead' released on Rocksector Records. It is thrashy, it is thunderous, and it is dangerous. Chris's brother Luke (on temporary loan from Iced Earth) turns up on the L.P. to play guitar on three of the tracks: 'The Devil's Mouth', 'Never Back Down' and 'Silent Sacrifice'. Saxon guitarist Doug Scarratt also plays on the tracks: 'Never Back Down' and 'Soul Remains.'
The album opens with a stormy number 'The Devils Mouth'. This sounds very Maiden like. The gloopy bass bubbles across the structure like molten obsidian. And vocals rise like volcanic ashes – blasting dangerously high into the sky. The construction of this track is complex and magnificent. It even reminded us of early nineties Dream Theater.
'Victimiser' gallops along – with some jewel-encrusted riff-work. Then 'Never Back Down' worms its way deep into your skull. It's a song about staying resolute. And it's an impressively grand rock number. It has that aspirational feel to it that means you will find yourself excitedly waiting for each tempting phrase to unfold. The drumming on this track is perfect. And the guitars are stylish. The chorus is addictive. This is pure quality.
'Anthems To The Dead' begins with a peppering of drums that causes your adrenalin to rise in the ventricles. The main voice is adorned by successful backing vocals and garnished with such an amazing little riff that it will cause your heart to jerk with uncontrollable pleasure. This is another extraordinary song. Slightly prog in solicitation – it is an incredibly accomplished composition.
'Soul Remains' is a hugely enjoyable thrasher. The head-rushing pace almost crushes your chest with the sheer intensity. The lead vocal flames – and the guitars are complex and thoroughly immersing. This song has gotta be one of the finest numbers to experience – when played live. A real neck-breaker of a number.
The album ends with 'Silent Sacrifice' – which is another cantering rush. This track bites, twists and claws like a trapped mongoose. But there are moments of placid calmness here too – like cool dark pools – and these sit inside the tangled jungle of barbed malice. The chorus is captivating and totally spell-binding. The ever-speeding guitars will hypnotize the unwary and will – very possibly – strangle the life out of you. This is the an immensely satisfying track – and a fitting conclusion to a wondrous feast.
9/10
Absolva 'Anthems To The Dead' is out now via Rocksector Records.
Video: Absolva 'Never Back Down' feat. guests Doug Scarratt of Saxon & Luke Appleton of Iced Earth