Dizzy Reed's obviously an amiable sort. Brought in to augment Guns 'N Roses on keyboards, he stayed the course through thick and thin when all and sundry left leaving only the temperamental Axl Rose in charge. With friends in high places – and low – elsewhere he's also been a busy bee, playing with many and fronting live bands too. This, however, is his first solo album so we're, theoretically, getting a purer version of his own particular musical vision.
First off, it's not down in the gutter enough to be Guns 'N Roses, nor does it aim straight and true for the rock crowd's heart like The Dead Daisies. It's sloppy in places, but not always in that expected Rolling Stones strung-out Exile On Main Street manner but more the fact that some songs could do with going another round or two with someone in the producer's chair.
There's quite a retro feel, it's like Reed wanted to put out a collection of songs of the type he might've grew up in the 70s.  A time when rock had no sense of boundaries, began splintering off in many creative ways but as often as not failing to articulate its emotions. And not just on albums as has become the proscribed point of view; singles still sold in their millions and kids would hear songs of all kinds on mainstream radio that fed into their subconscious, it certainly seems to have with Reed anyway.
On the whole there's some inventive piano playing, his organ playing a more supporting role with a notable exception of one track that's right out of the Jon Lord training manual for keyboard wizardry. As a vocalist, he's pitched somewhere between Alice Cooper and Axl Rose and seeks to approximate them. However, while some of the songs may have themes beyond the obvious lyrically you feel there's a mouthful for him to say sometimes and again some editing might've been appropriate. Time, money, personal choice, all fair reasons for why that never happened. Whatever, let's look at the tracks themselves…
The piano tinkling dirty rock of 'This Don't Look Like Vegas' sets the course for the general direction this album will play out. There are vocals a screaming high and some wild guitar; it's all a little loose but it catches the right vibe. With drumming sounding like King Kong playing giant coconuts to produce the sounds of a Trojan-sized horse galloping  we get 'Mother Theresa', its sneering one-take vocals are effective but the song tends to hangs around long than it needs.
Your ears begin to prick up and take notice with 'Cheers 2 R Oblivion'. Unique sounding funky rock chords and a treated, echoed vocals are the reason, and they get heaver. There's also a touch of glitter in the gutter to it all the way the hook lines hang. Then with 'Fragile Water' it comes on like a bonafide Ian Hunter ballad only for it to start sounding like his Mott replacement Nigel Benjamin when Reed hits the high notes.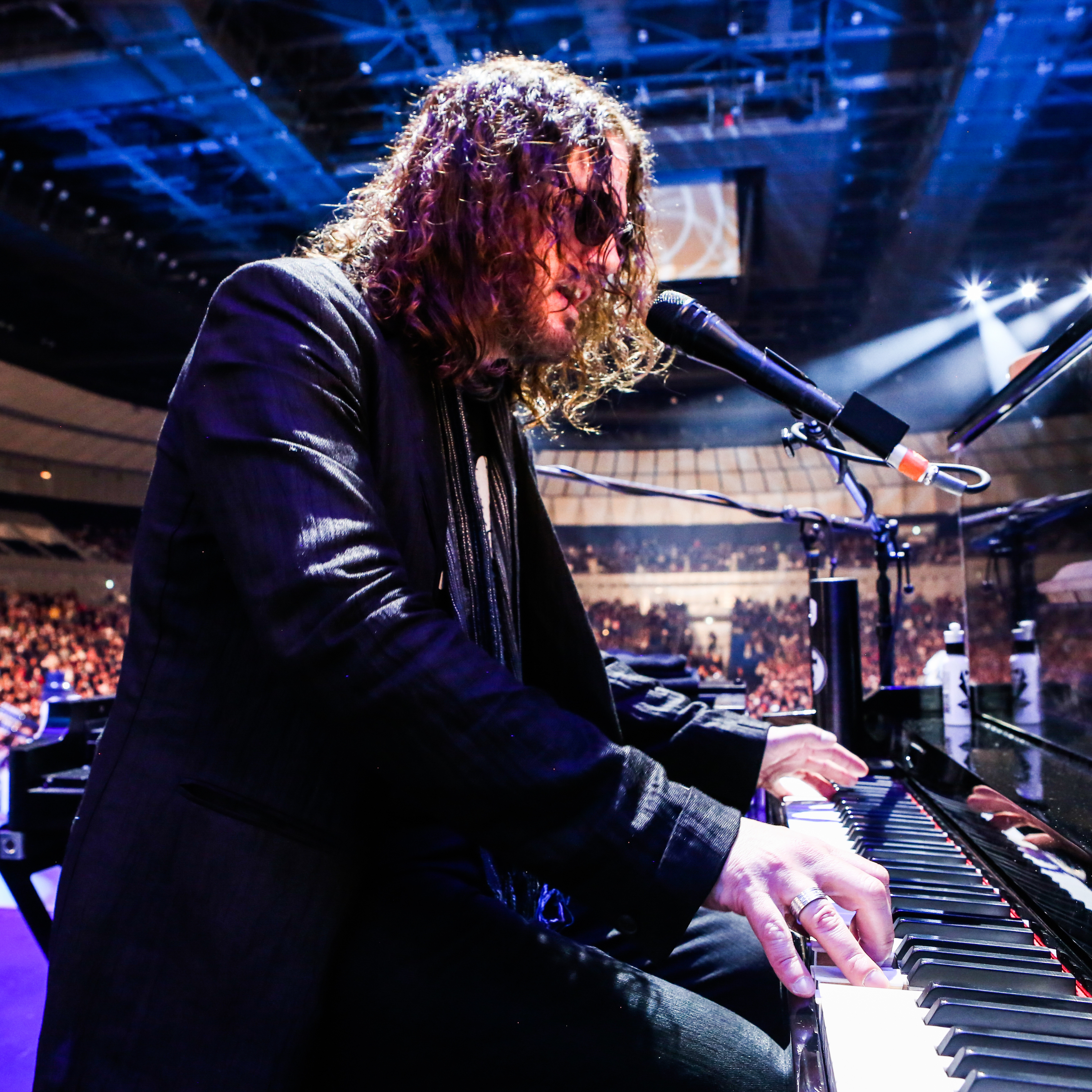 The next few numbers go for more of a mainstream mid-70s rock appeal: 'Dirty Bomb' sounds like some lost jam between Ted Nugent and Kiss on a glam punk number, 'Mystery In Exile' is piano-jangling power pop that's like Alice  Cooper fronting Cheap Track on a Joey Ramone number, with a rather good guitar solo thrown in. Again we hear Cooper-isms on 'I Celebrate', this time giving it some Jagger on a nice bottom ended bass heavy Stones-y rocker that veers towards  Guns 'N Roses come the guitar solo, before getting really out there on an conga like instrumental section that then becomes some alternative manic Bond style theme. Weird but not bad.
'Understanding' is speedy funk over a driven beat fronted by a wah-wah guitar riff before a fuzz organ solo rocks out; faux classic piano gives way to organ on 'Crestfallen' and is where Guns 'N Roses meets The Waterboys; 'Forgotten Cases' is a slow chanting anthem and 'Reparations' an upbeat kinky rocker belted out with passion.
When it comes to title track 'Rock 'N Roll Ain't Easy' to officially close the album the piano ballad strays awfully close to Mott's similarly titled 'No Such Thing As Rock & Roll' with a touch of Springsteen and a splash of Jim Steinman to give it a Stateside sheen. But you can't help liking it, and there's another good guitar solo to be heard, as well as a saxophone mingling in there by Reed himself. Its title chanted out at the end, it makes a nice fade to the album officially. However, if you want more there's also a bonus track in the form of 'Splendid Isolation' that practically comes across as The B52s meets Billy Idol.