Samantha Fish flew into the UK at the tail end of last year and played some blistering blues rock with a terrific live band. She also found time to slot in a few songs from what is her brand new album, Belle Of The West. It couldn't be more different, country and Cajun blues, a little bluegrass, acoustics and mandolins, an upright bass, violin and harmonica and from some seasoned old hands in the field, all produced by Luther Dickinson. If the music's a little different there's no mistaking the voice is the same, and never fear electric guitars aren't abandoned completely.
Penny whistle and countrified acoustic six string lays the ground work for the evocative narrative that is 'American Dream', delivered in a sexy Americana manner you listen carefully to its story.  It's followed by 'Blood in the Water', a sultry crooning shuffle, with chugging electric guitar chords, a fiddle playing away amid some cool "Whoah" harmonies  and some sustained guitar feedback to end the proceedings on. 'Need You More' is a barroom country blues with hooks and 'Cowtown' wouldn't be out of place on a Bonnie Raitt album with its trucking laid back boogie, right down to the notes dripped slowly during the song's first guitar solo guitar to be followed later by a bluesy one with a piano playing underneath and the whole affair rock and rolling well away by the end.
'Daughters' is rather special with tales of runaway families escaping broken homes as part of its narrative. Curiously, it has an African rhythmic beat at work, approximated by Southern Blues musicians, those who are black guys having been similarly dispossessed from their original homeland. Meanwhile 'Belle Of The West Country' about "a painted lady" paints yet another picture about everyday folk who take a different turn in life. 'No Angels Rocking' is acoustic blues rock and  'Poor Black Mattie' is an uptempo acoustic noted song that shifts into a slide and shuffle boogie with a melting duet between her and featuring Lightnin' Malcolm.  We get another duet with 'Nearing Home'  this time it's a weary but pretty ballad that comes across as Alison Krause meets Stevie Nicks with Lillie Mae singing along with Fish who also takes care of slide guitar duties here.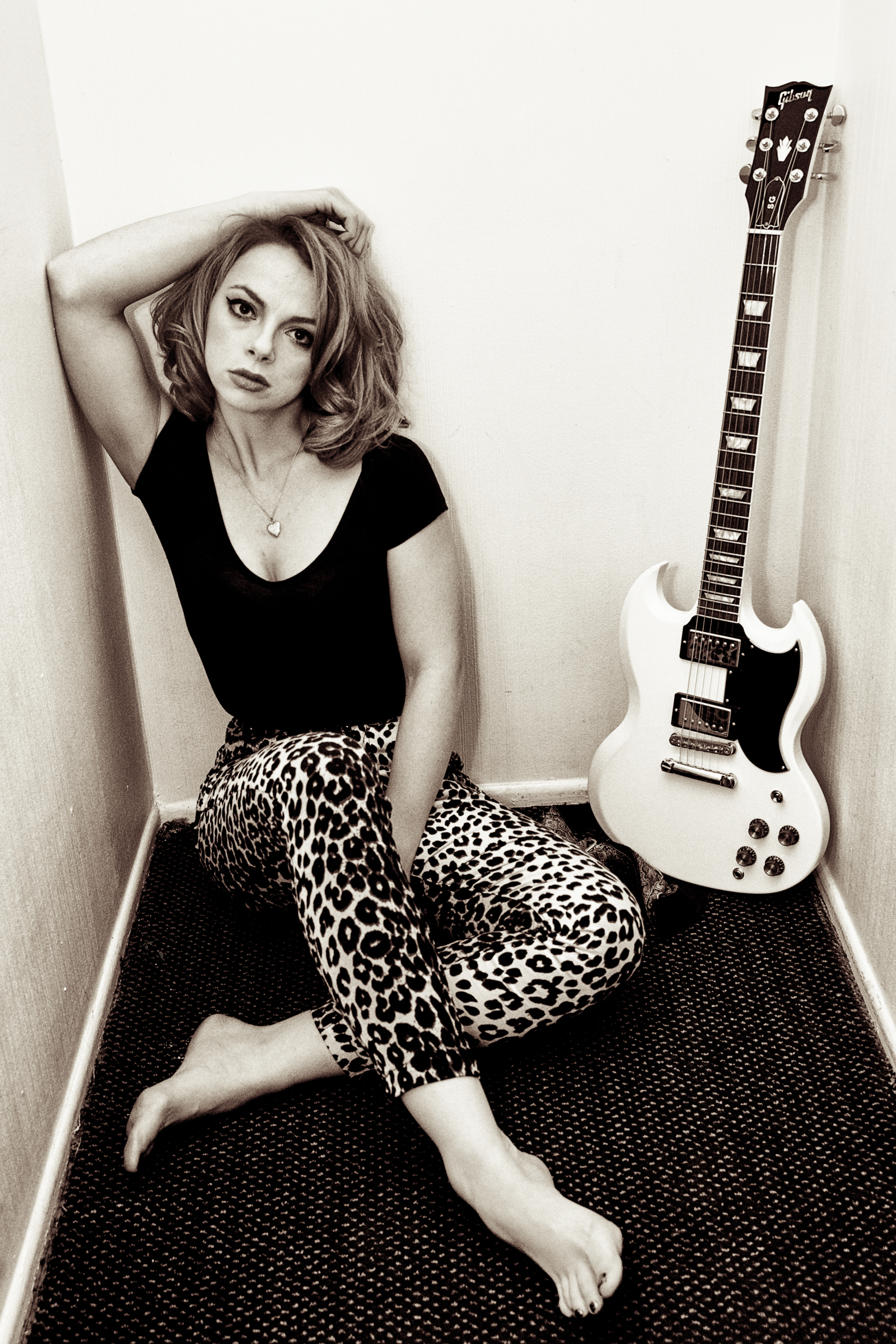 Another of the album's highlights is 'Don't Say You Love Me' with sexual tension running through the heart of it, from the erotic like rut of "Ho-ho-ho" to the more sensually sung "I'm playing with fire" that indeed make it the perfect bed partner to The Rolling Stones song bearing a similar name. Drifting along as a blues-drenched electric piano and deep sounding fiddle play it this moves as if there's all the time in the world musically, while there's this rocking ache of a longing in the vocals throughout, arousing us first with double noted guitar solo then finishing us off with a harder edged one with a sustained flow.
"You wanna try it again?" she calls across the studio floor as she presumably goes through what will be finished version of 'Gone For Good'. This acoustic slide and country picking rock 'n roller comes on like Led Zeppelin's 'Black Country Rock' with some excellent playing throughout but her really going to town on the slide solo, all accompanied by her powerful voice.
Belle Of The West has Samantha Fish displaying vocal gymnastics with consummate ease, but they are all done in service to the songs featured. That they relate the multi-faceted contradictory passions and foibles of womanhood makes it all the more engrossing an aural experience; ones worth returning to time and again.