Founded by the Italian Pinna brothers who recruited vocalist Claudia Barsi to helm their Sardinian-based band, the Souls of Diotima, this band excels at luminous visioning and visceral musical frameworks, to bring lush and evocative power-metal to tackle epic themes such as fate, destruction, and betrayal.
According to folklore, the people of the island of Sardinia once, long ago, buried their belongings because of frequent maritime raids by pirates and looters. Many of these treasures were forgotten, so the land of Sardinia became known for its immense coffers of hidden wealth. This brought more thieves to their shores. But legend has it that the riches of the islanders are guarded by a race known as the Janas, beautiful but deadly fairies.

The new Souls of Diotima album, interpretively titled "Janas" will be their fourth full-length and was recorded, mixed and mastered by Oscar Nilsson at Crehate Studios in Mölndal, Sweden (Flight Of Icarus, Hank Von Hell). Janas is a concept and the second chapter in a mythological journey of Sardinia that began with "The Sorceress Reveals, Atlantis." As before, it takes listeners on a ghostly phantasmagoric journey through the myths of Sardus.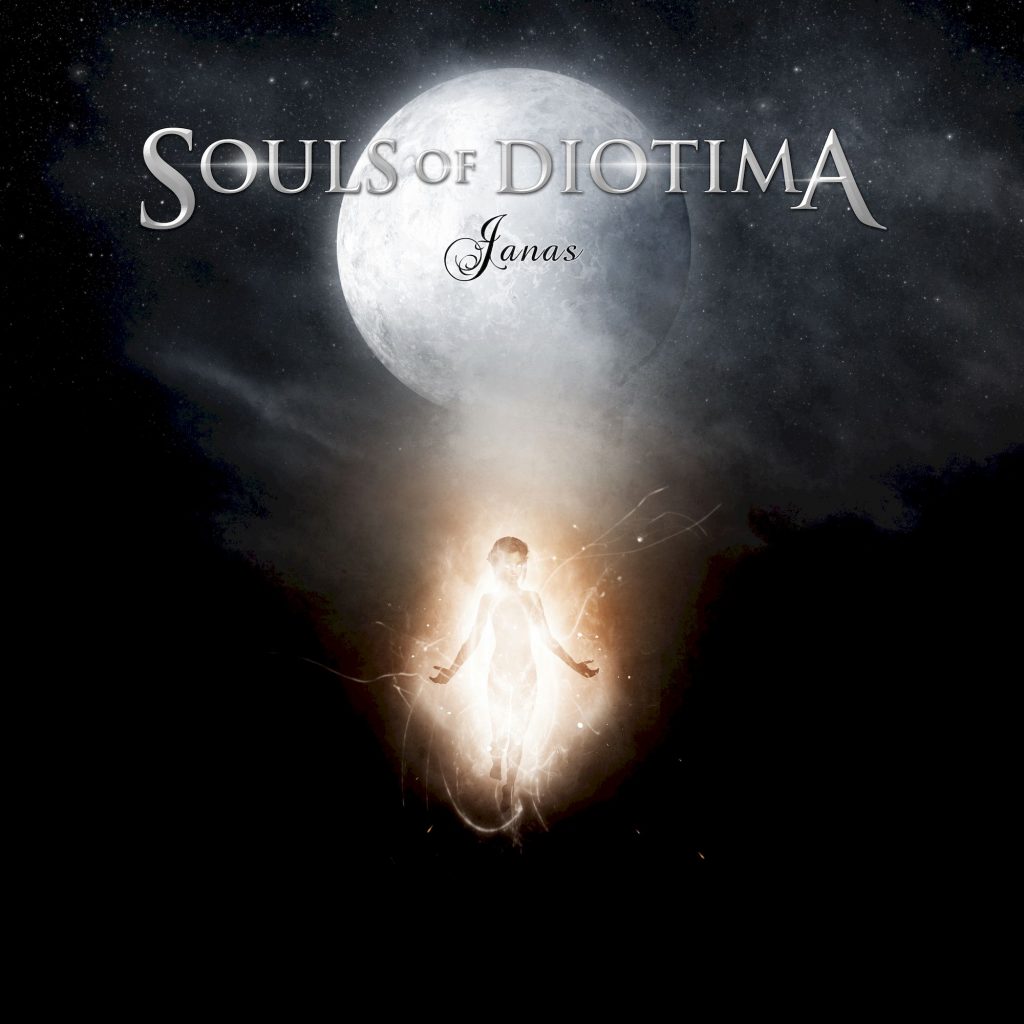 Another pagan creature, the Mamuthones, is evaluated in the first single to be taken from the album, titled "The Black Mask." This number is a jangling throb of darkly devouring riffs. Above and beyond the dark sounds, a voice rises in flames, to fly like a burning night raven into a wrinkled night sky. The guitar here is smoky and spicy. And the atmosphere becomes electrophoretic.
"Sleep Demon" is pleading and dramatic. With a lively sense of musicality and with an oddly recognizable melody. It's radio compatible and comes jam-packed with life-giving energy, but some symphonic metal connoisseurs might consider it somewhat "lightweight".
Title track "Janas" has classic rock heft. The voice is like a whip of caramelised snake venom… and it's thick too. The percussion is vigorous, sometimes dizzying, but makes for a nice, deliberately wide-postured singalong.
While "The Princess of Navarra" floats and rolls like a caravel hanging adrift in the Tyrrhenian Sea. This is splendid with shiny crooning from the magical songstress, whose operatics sit majestically atop luxuriantly indulgent instrumentalism and some heartfelt male backing vox.
A voluptuous and sumptuous album of luscious extremes and vast dreamscapes.
"Janas" is released on January 29th 2021 via Diotima Records / Rockshots Records