Day Two highlights at The Bread Shed in Manchester for Badgerfest 2021:
Netherhall from Birmingham, are great at producing progressive soundscapes within the alternative space. The vocals stood out as it was the first time of the weekend that we heard clean vocals, and they sounded great. It's great to break it up with varying genres after a while. The highlight being their most recently released single 'Distant' which displays some epic guitar solos, and great vocal pitch.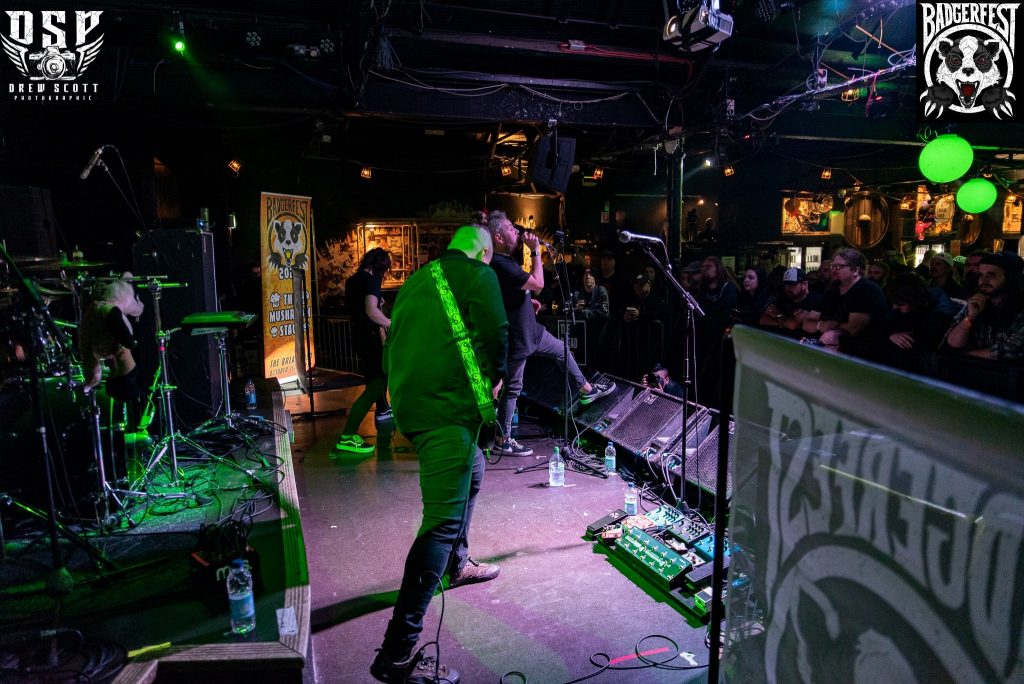 Ashen Crown sees the first pit of the day as vocalist Kieran Scott says "This is my favourite crowd this year and I mean that, honestly". Manchester are responding well to this West Midlands band – we've got fist-pumping, we've got waving arms in sync to the metal! And we've got the pit in full action. As far as we are concerned Ashen Crown completely smashed this set! Their debut album Obsolescence has been out for a while now, it will be interesting to see what this band do next – they are going on our one's to watch list!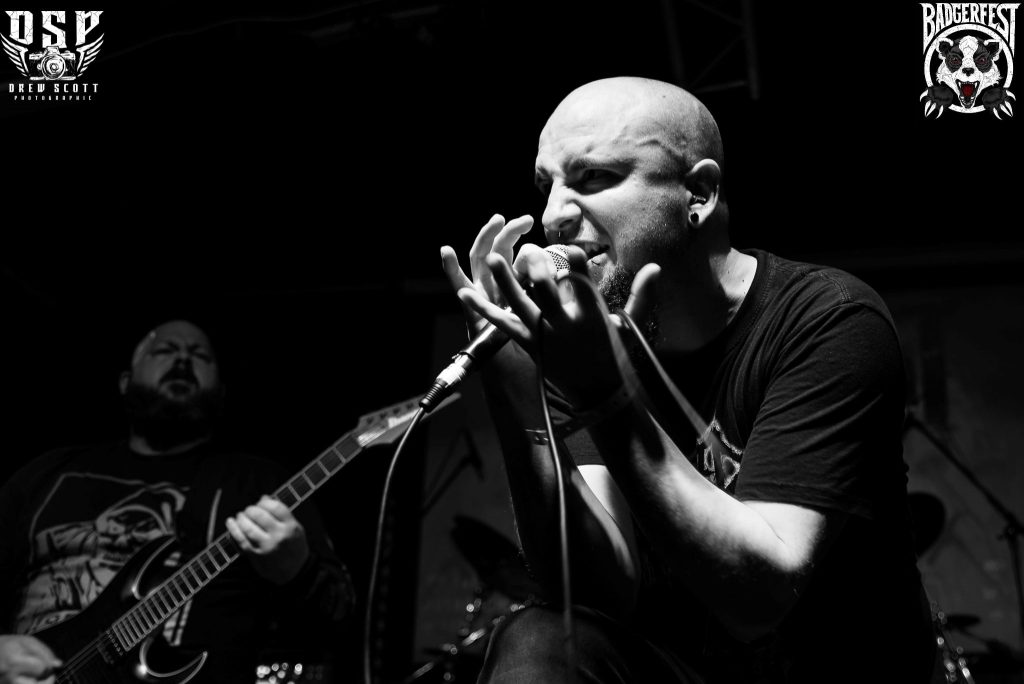 One of the best metal acts of the whole weekend for many (we went and asked around!) were Red Method. From the ashes of The Defiled and Metastasis, Red Method was born featuring Alex ​'The AvD' Avdis, and frontman Jeremy Gomez. Gomez does not take no for an answer when the crowd at Badgerfest are slow to move at the start of the set, as he threatens to "come down there and do it for you" – It's not long after then that the pit is in full action.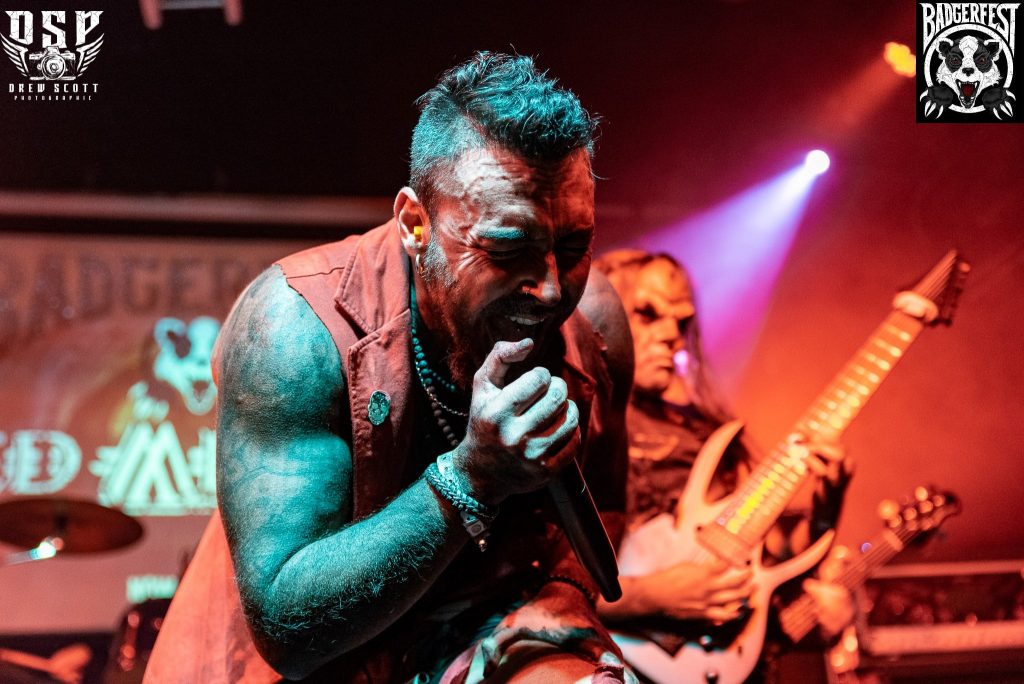 They give off Slipknot vibes in places and have one masked guitarist, but they really have enough of their own originality to not hang onto that comparison too much. Red Method are brutal enough, melodic enough, original enough, with the stage presence that could just make them the next big thing. Tracks such as 'Messiah' really got the crowd going. We got to hear the new track 'Slaves To The New Disorder' which as a taste of things to come is getting us hyped!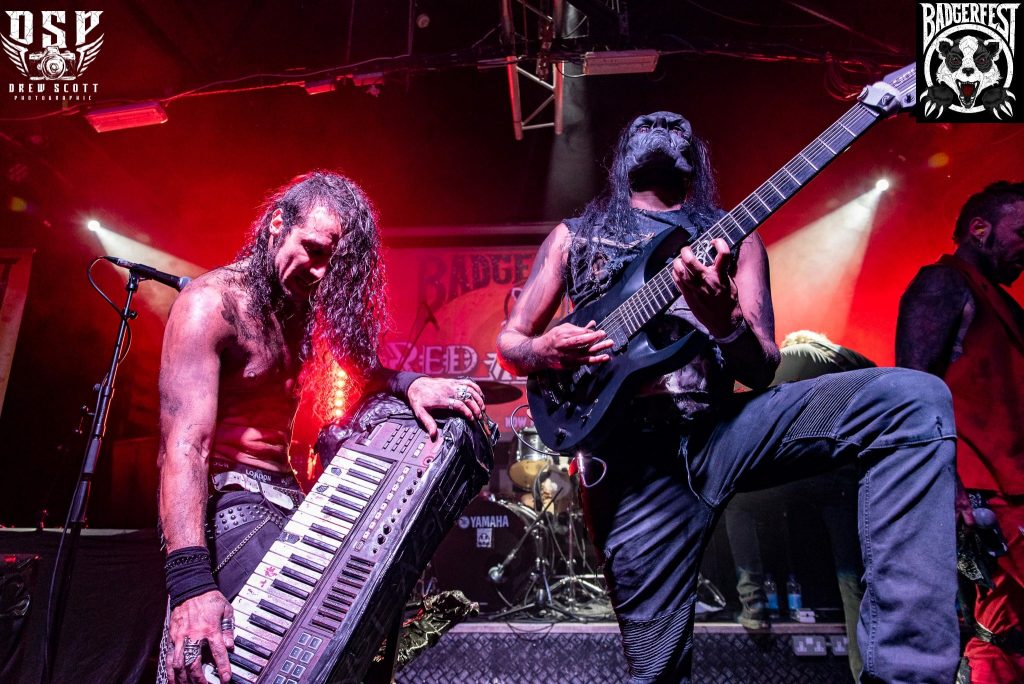 Turning up the aggression with pure brutality is God Eater, a death metal band from Glasgow, Scotland. Tracks such as 'You Are No Exception' and 'A Pale Shadow' sound absolutely huge! It's no wonder the pit grew to one of the largest we saw that day so far, as their music has that oomph behind it. I'm so here for the melodic breakdown/interludes. They end with a classic mic drop and exit from the lead vocalist, as he leaves his band to finish on some huge riffs!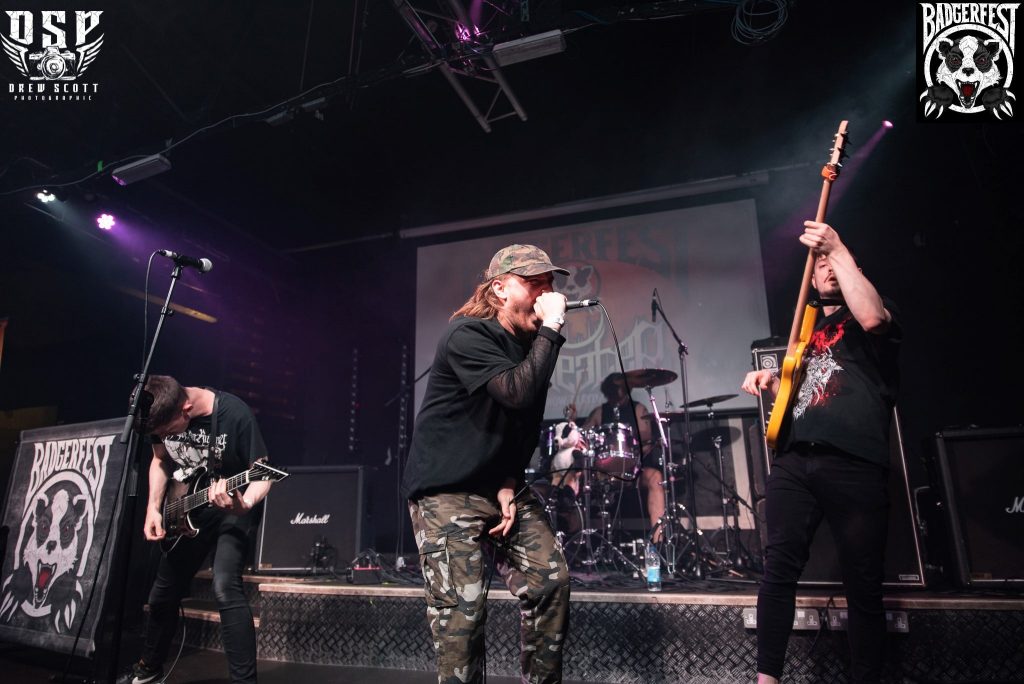 When you first hear King Witch you can tell that they are something special, they have heaps of talent! Vocalist Laura Donnelly is highly impressive, as are the whole band in producing classic 70's sounding tracks. King Witch have that doom/stoner vibe to them, and honestly, I think we need more female singers in this genre as it works so well! 'Of Rock And Stone' from their 2020 album Body Of Light really grabbed our attention. Donnelly says "this is our second time playing live in the past two years" as they played us two new songs. King Witch are one's to watch out for in 2022 when they release new material.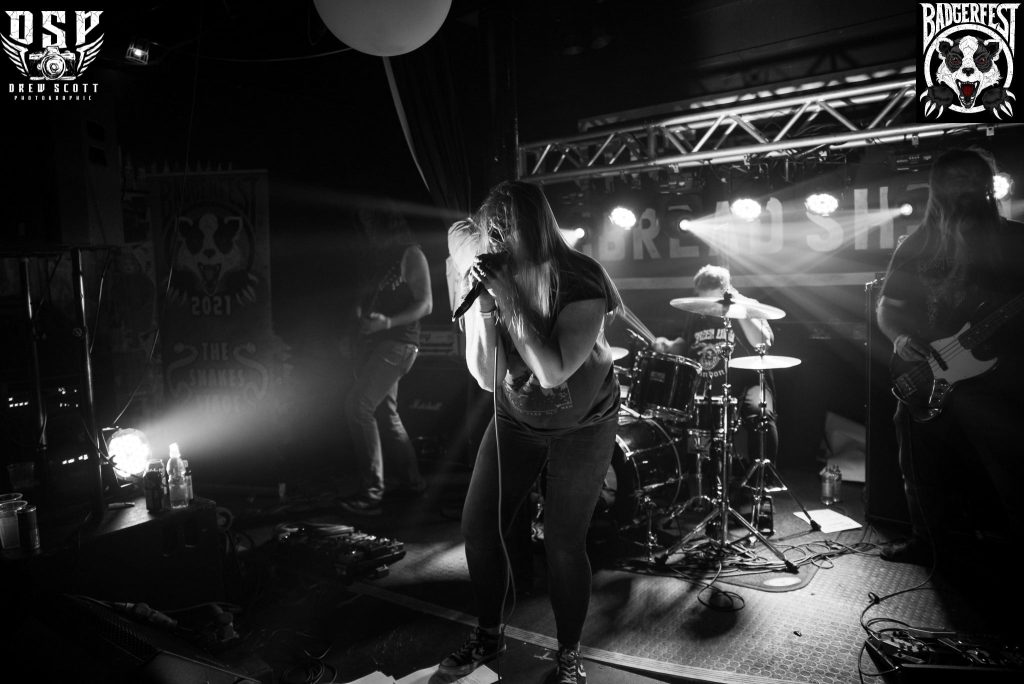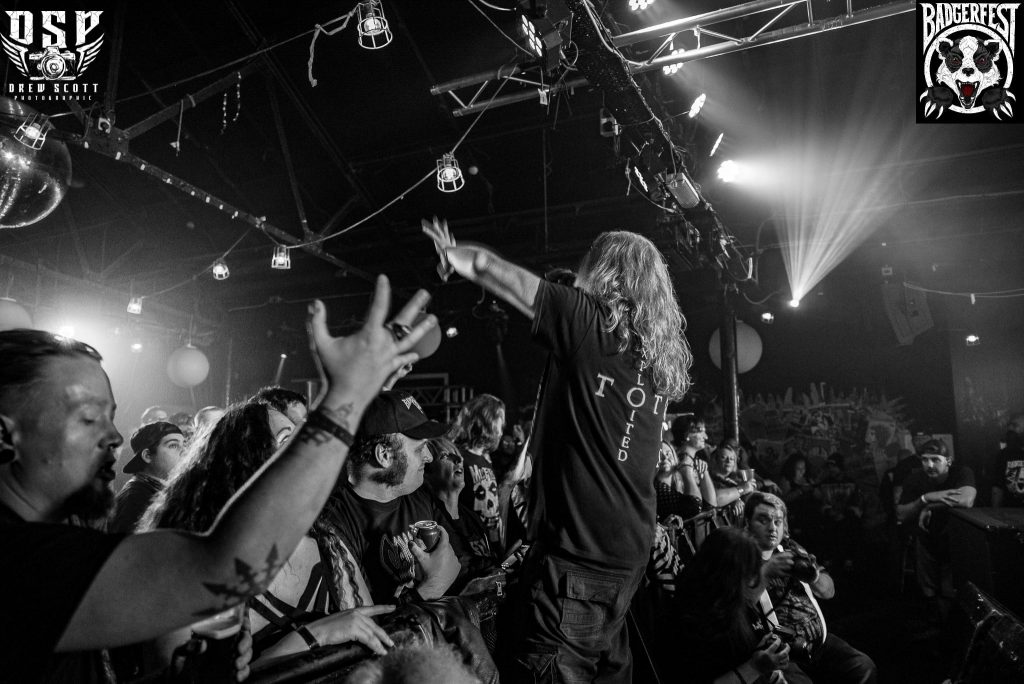 Krysthla dominates the stage as they headline the Saturday night of Badgerfest with just the right amount of epic brutality. Vocalist Adi Mayes tells the crowd "It's our first gig back, and it's so good to see so many of you here!" For many this was them coming back into the live music scene after the year or so of cancelled gigs and lockdown. Adi continues "Let's give it up for live fucking music!" as Krythla goes into their track 'Negative' which makes you want to spontaneously move no matter what! It's when they play 'Reawaken' that everyone begins fist-pumping towards the ceiling, the whole set builds up into more and more movement from the crowd and results in such a party!
Check out the music…