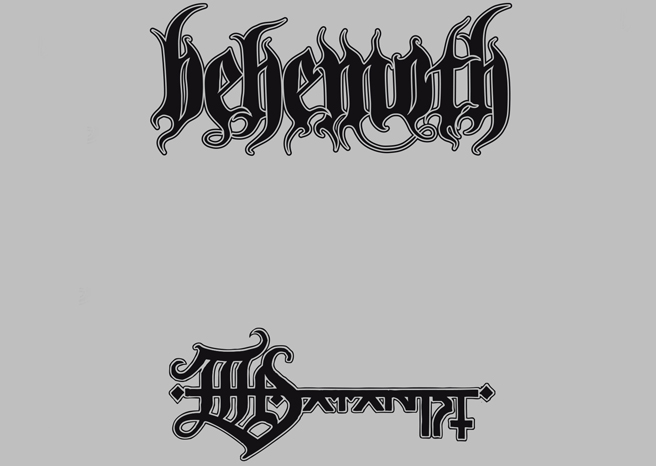 Since their formation in Poland in 1991 Behemoth have been on a steady rise until the break through release 'Demigod'. Suddenly they were pushing & smashing their way to the top of the extreme metal tower. Momentum was in full swing & with the release of 'Evengelion' they became a dominate force. Their furious & relentless death metal infused with their black metal roots had won an ever growing legion of fans.
The formidable frontman Nergal then suffered a well documented brisk with death. Life has always dealt a cruel blow to a band continually on the rise; it would halt or even force most bands to bow out. But this is where Nergal & Behemoth are a different beast to most bands. Behemoth became more focused, more determined & even more true to their ideals & beliefs than before. Resulting in 'The Satanist', truly one of the most powerful, emotional & engaging releases in metal for some years.
'The Satanist' encapsulates everything that Behemoth has been much admired for & then adds so much more to it the fold. Compared to 'Demigod', 'Apostasy' & 'Evengelion' which were unstoppable forces of nature in power, 'The Satanist' is an entirely different beast. Where in the previous 3 albums death metal has been more & more at the forefront of music, with 'The Satanist' the black metal element of Behemoth has taken control. The deliberate stylist change has created a far darker, colder & more exhilarating album.
Where previously Behemoth would bludgeon you to death which a barrage of furious riffing & blast beats, they are now much cleverer in how they are going destroy you. The songs twist & turn like the serpent in the Garden of Eden, taking you one direction before twisting upon itself to take you somewhere else. Blow your Trumpets Gabreil; Furor Divinus, & In the Absence of Light are fine examples of this.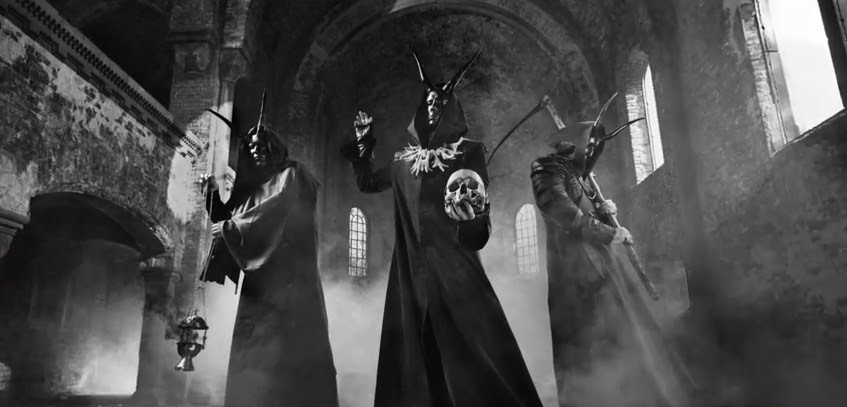 There are still the more latter traditional Behemoth moments that have made them so recognisable, most notably on the song Amen. Also there are many moments of face melting brutality on offer. But the 'The Satantist' is not about straight up aggression. It's about the expansion, the dynamics, the various influence's of their career (musical & not) coming together to create music at times which is truly evil. Take the chorus of Messe Noire for example with its hurrying violins; it is truly haunting to hear what sounds like the death rushing towards your soul.
The Satanist, Ben Sahar & the truly monolithic O Farther O Satan O Sun display how far Behemoth has come along in terms of song writing. They are mature, venomous & extremely powerful statements of pure intent which long after they have finished will still be festering inside your head. Any band would kill to have one song like this on an album, the fact that they have 3 on 'The Satanist' displays how far ahead of their peers they have become.
I often take you the reader on a guided tour through the journey of the album. However I strongly believe that anyone who has the mildest interest in guitar orientated music sits down & listens to this truly astonishing piece of art in one whole sitting. For me to explain to how the album opens itself up to you would rob you of an unforgettable experience.
Ultimately what Behemoth have created is a career defining masterpiece, an album that in time will be considered one of the great metal albums of our time. These are words I do not say lightly but 'The Satanist' deserves to have its place next too such albums like NIN 'The Downward Spiral' & Alice In Chains 'Dirt', as a brutally honest, raw & emotional journey into the dark heart of man. As with those great albums mentioned, 'The Satanist' is an exhausting & unsettling listen, but it is a statement of one man's inner strength, power & belief himself.
10/10
For Fans of Nile, Gojira & Emperor 
Behemoth 'The Satanist' was released through Nuclear Blast on February 3rd 2014.