Lucifer stands guard within Birmingham Museum and Art Gallery. He has been there since 1947 when Sir Jacob Epstein's brass sculpture, weighing in at two ton, was first hoisted in through a side window.
Viewed in his persona as archangel and morning star rather than lord of darkness, his presence is benevolent, and visitors to the second city's historic emporium take his towering appearance amiably in their stride.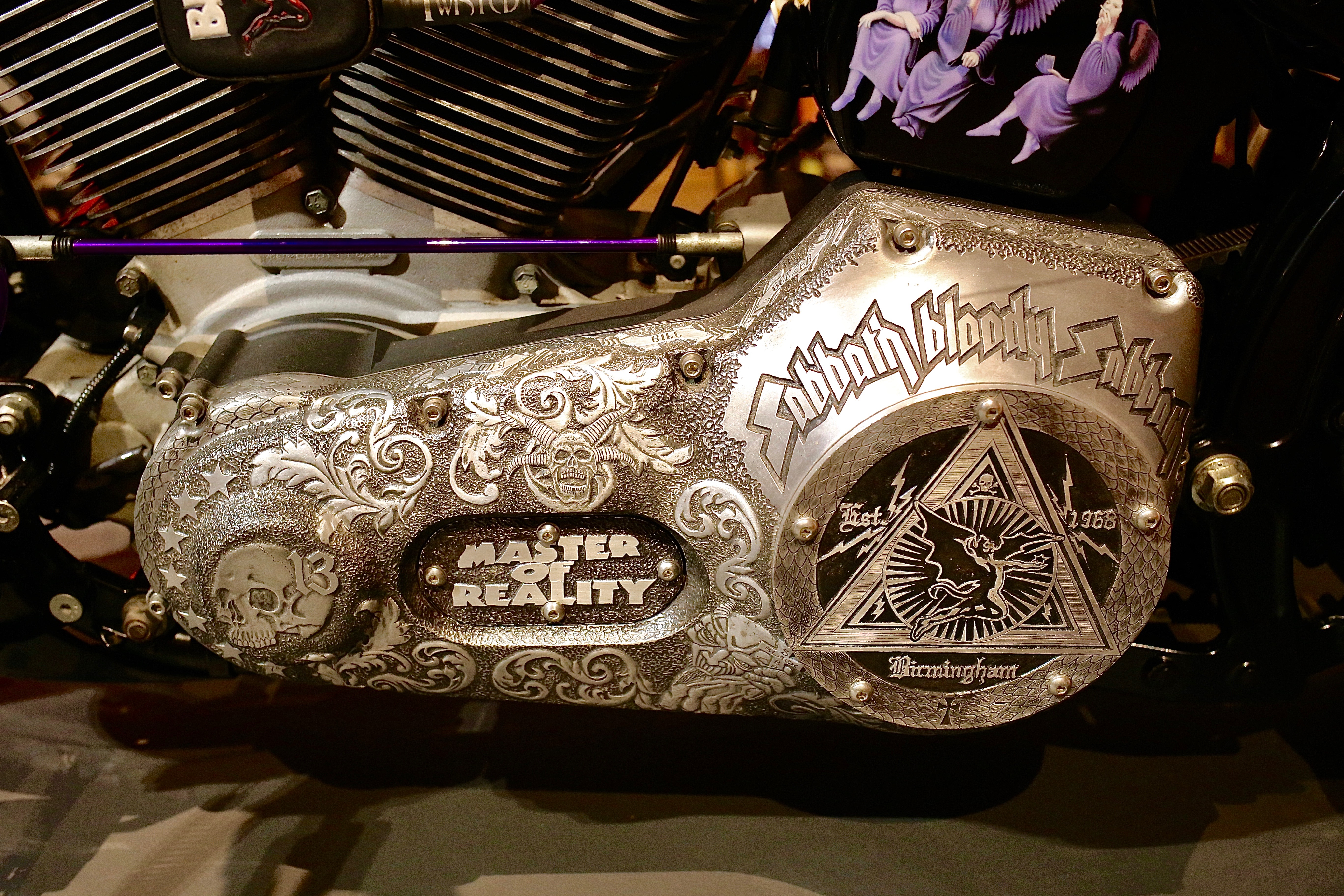 Last year, footfall within the building increased as it saw his magnificence sharing space with some heavy-duty companions.
Black Sabbath – 50 Years opened to the public on June 22 and this major exhibition celebrating the godfathers of heavy metal in their hometown ran until 29th September. Open seven days a week, fans from all over the world, and members of the general public alike, got to witness one of the most extensive collections of rock memorabilia known to man.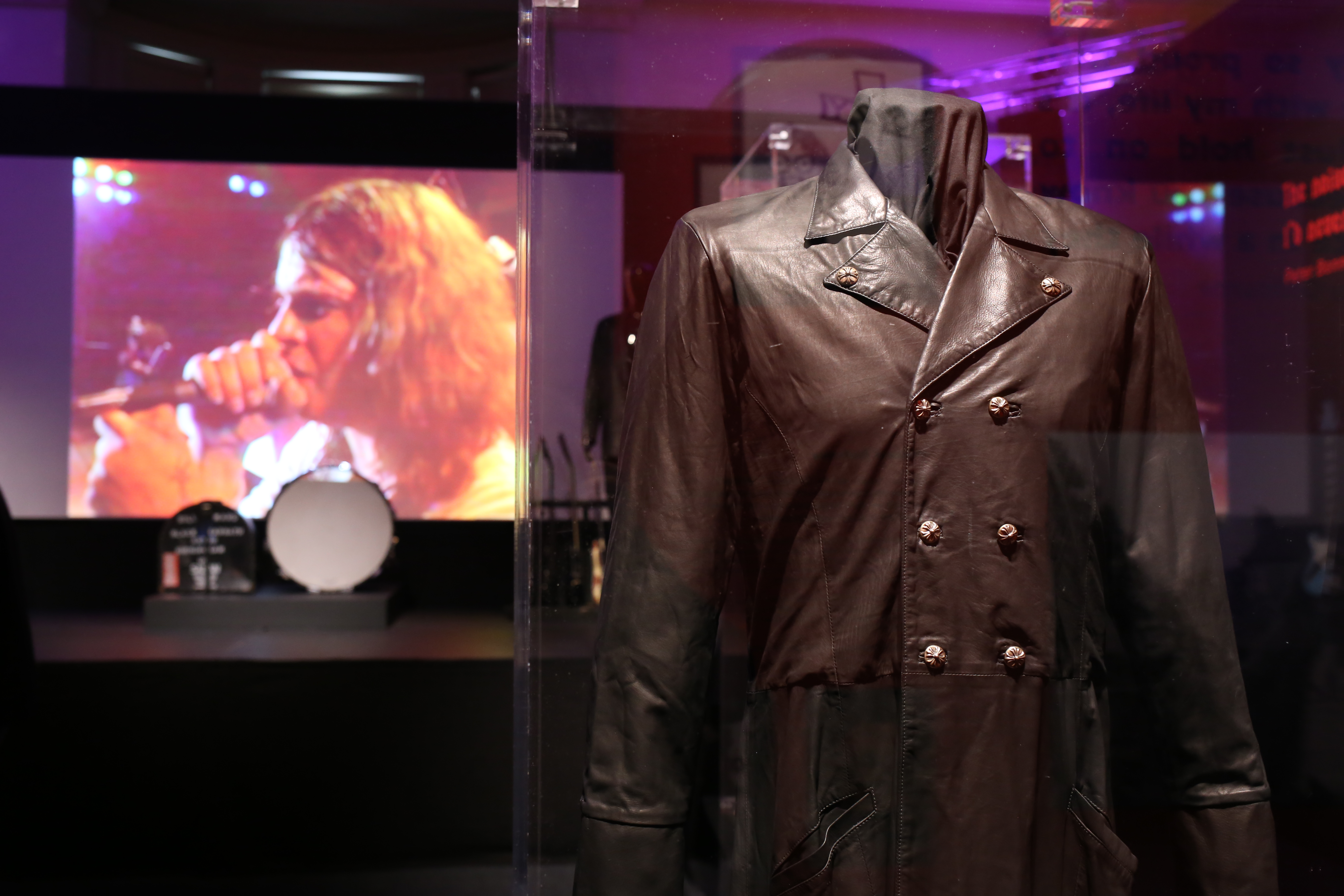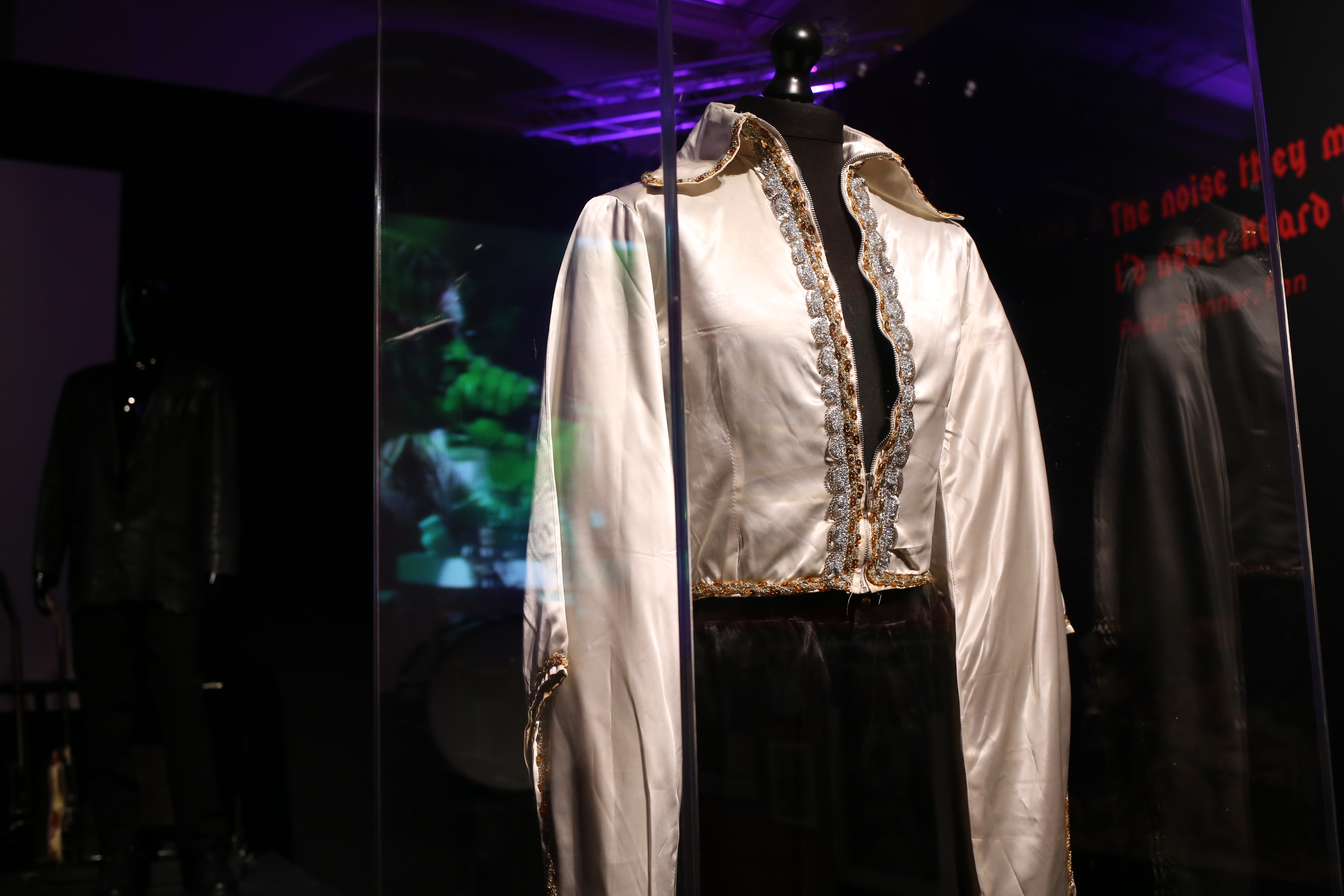 Presented by Home of Metal, and focussing on the classic line-up of Ozzy Osbourne, Tony Iommi, Geezer Butler and Bill Ward, historical photos, ephemera and memorabilia large and small was contributed by band members and devoted fans alike.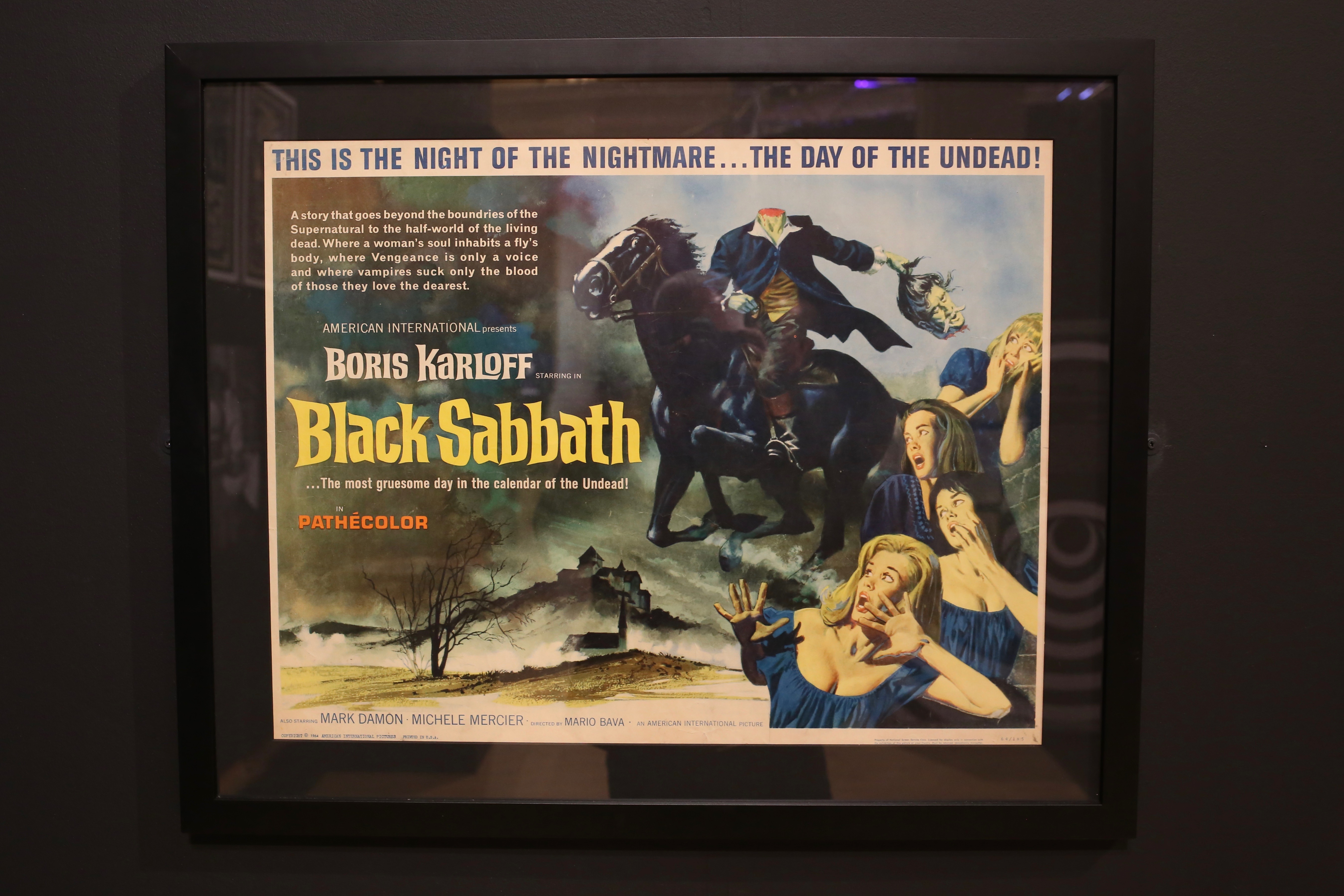 Formed over Aston way back in 1968, somewhere between the number 8 bus route from Saltley and the 7 on its way to Erdington, they were savaged by critics for many a year but their pioneering innovative sound has now been acknowledged by many with such accolades as being ranked the 'Greatest Metal Band' of all time by MTV.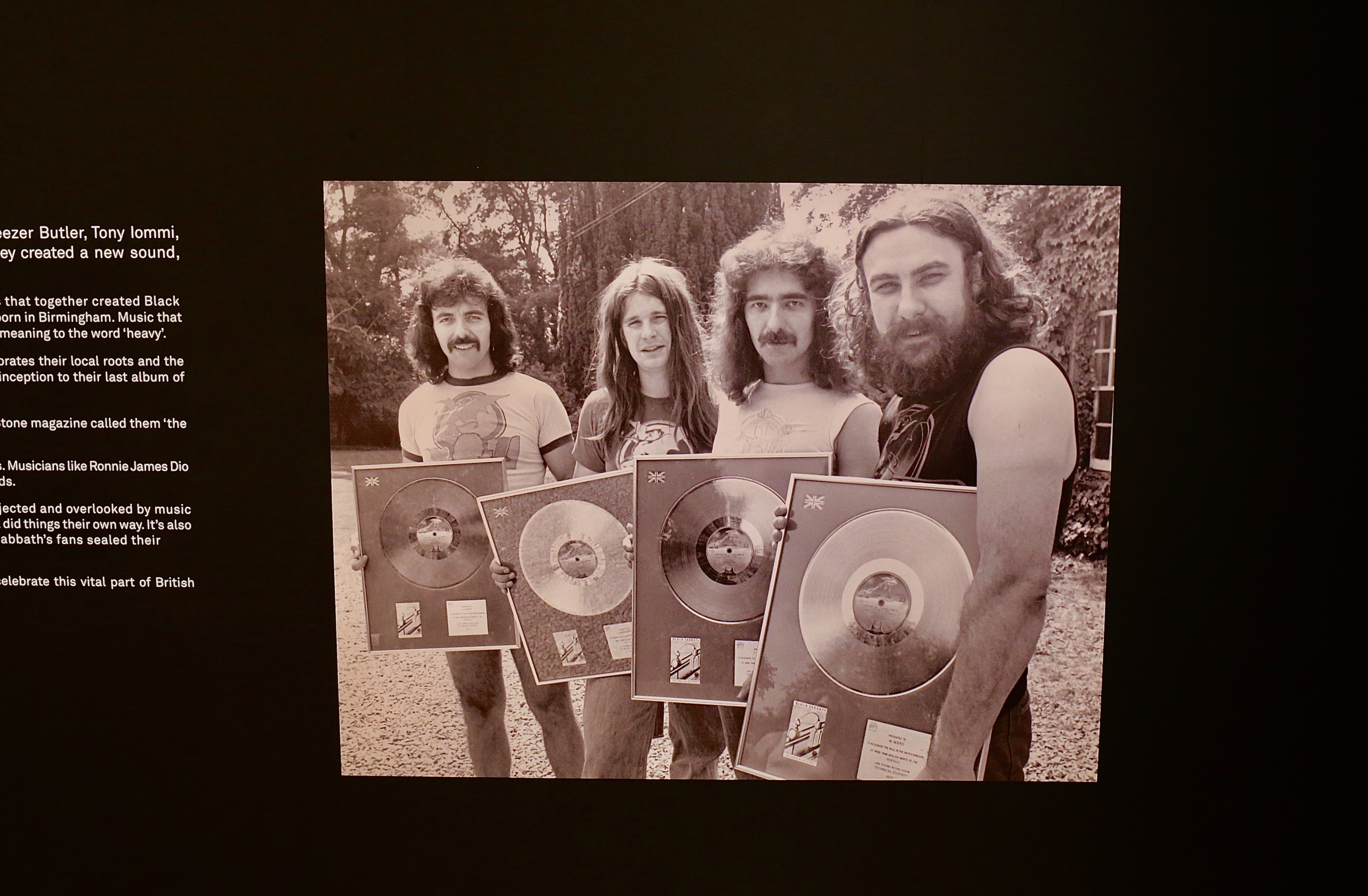 When the exhibition began, advance booking was essential. Whereas entrance to the Museum and Art Gallery is free to the public and you can lose yourself in time completely for many an hour, mesmerised by its many works of art and history, certain special exhibitions incurred a fee, as did this.
Few were the complaints expressed, indeed there was memorabilia commemorating this event, such as t-shirts and posters, that was also snapped up by fans.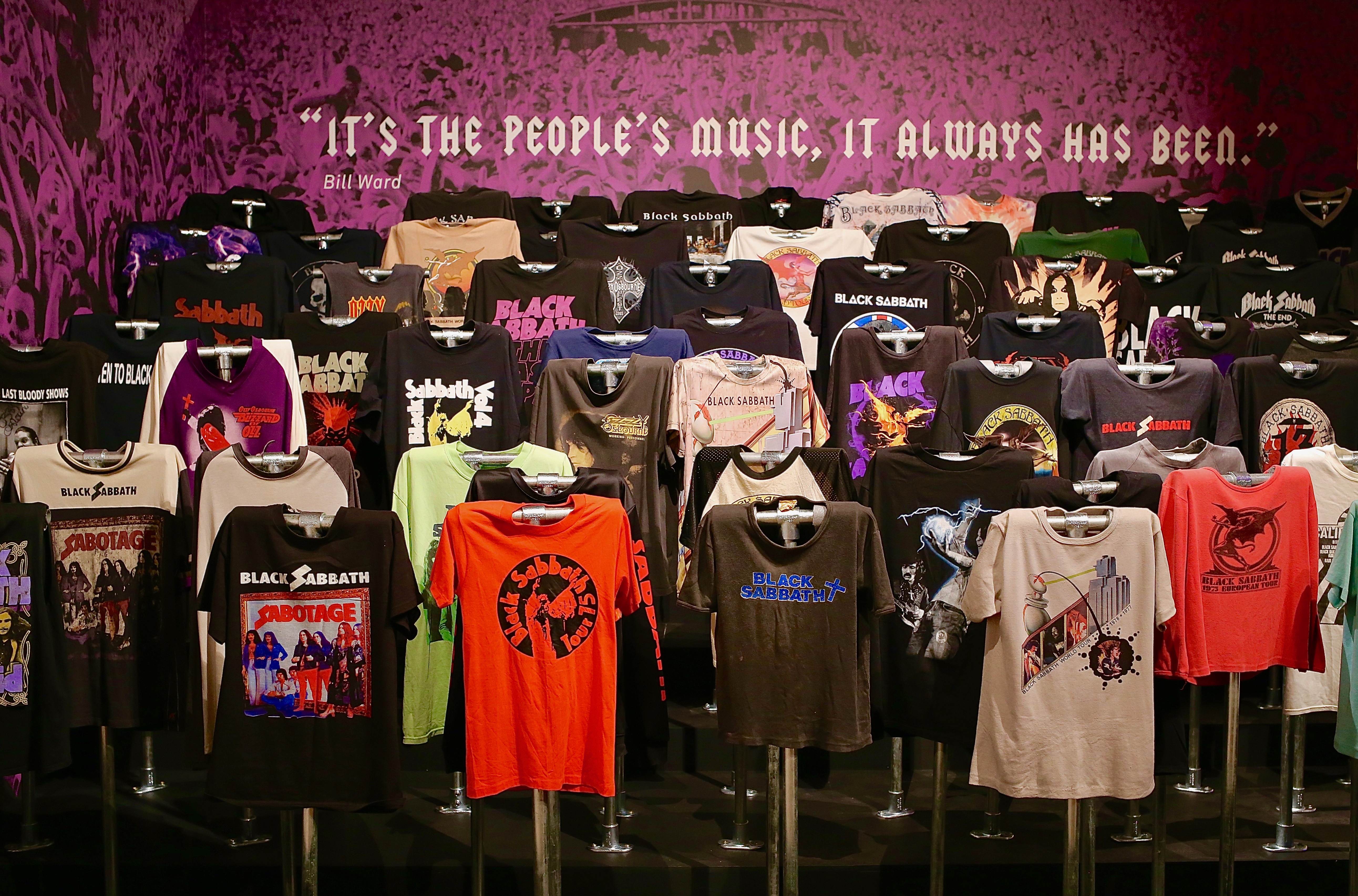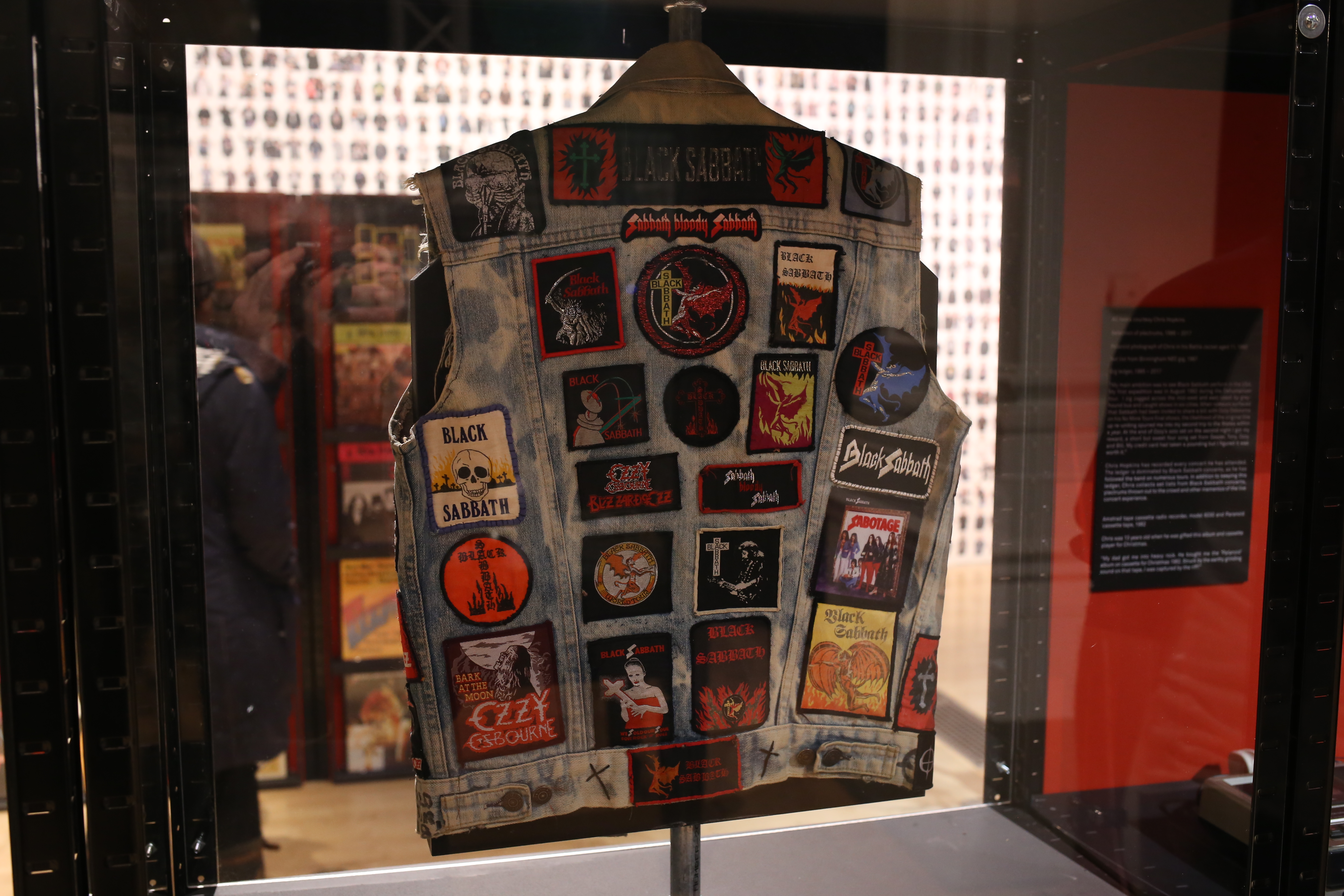 Iconic band imagery in the form of band photos, tour and album posters, patches and stage costumes were on view, with extensive displays explaining some of the (more printable?) stories behind their origin. Tony Iommi's own home recording studio was also present while Black Sabbath's greatest hits played out in quadraphonic sound.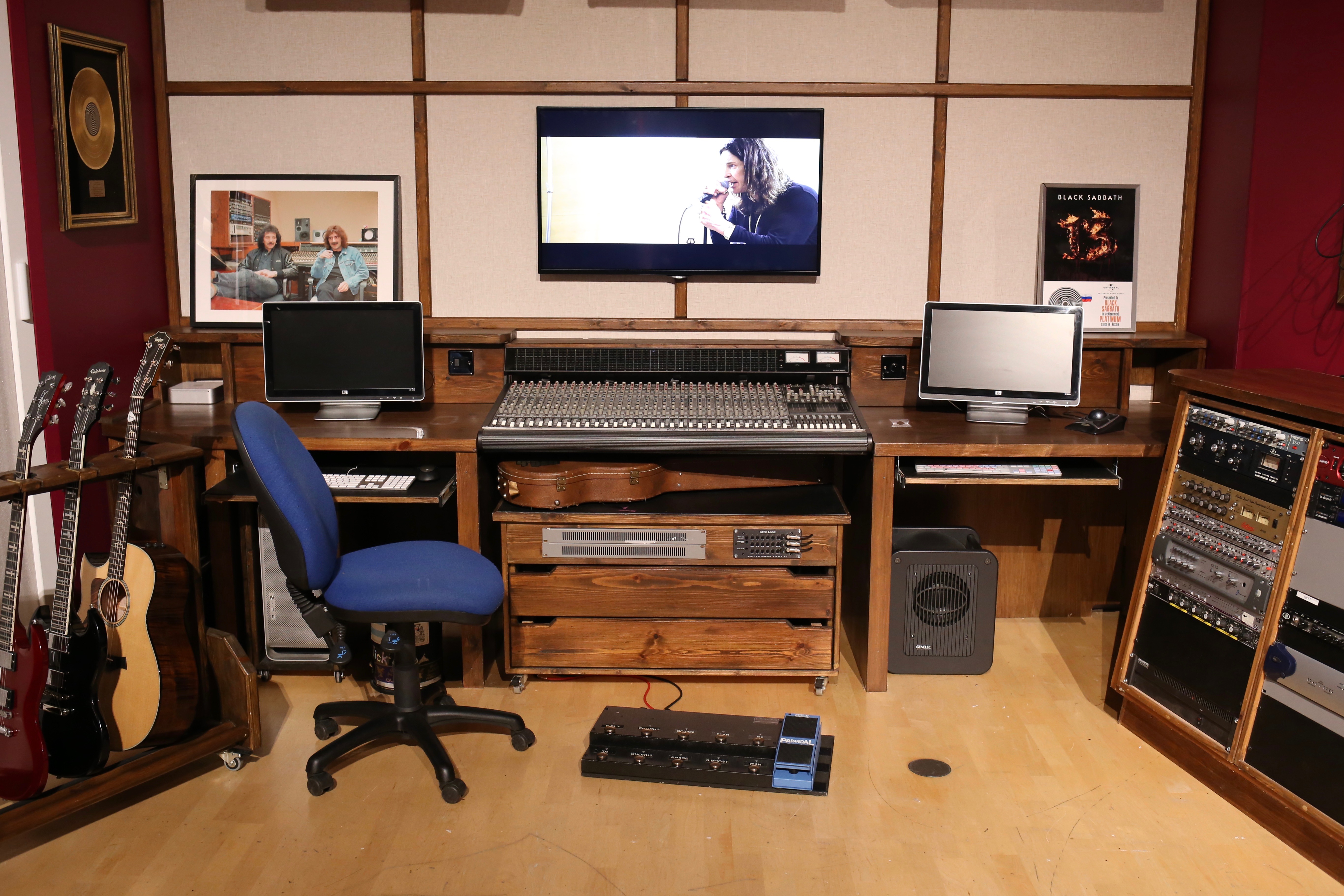 The city continued to honour its once frowned-upon sons. Recent times had found Geezer joining Ozzy and Iommi with his name enshrined within a star on the pavement along Birmingham's Walk of Stars along Broad Street, and during the Black Sabbath – 50 Years exhibition its canal bridge was renamed as the Black Sabbath Bridge.
It took place on Wednesday 26th June, where following a meet and greet, the band's lead guitarist and bass player sailed along the canal to Broad Street where they also unveiled The Black Sabbath Heavy Metal Bench.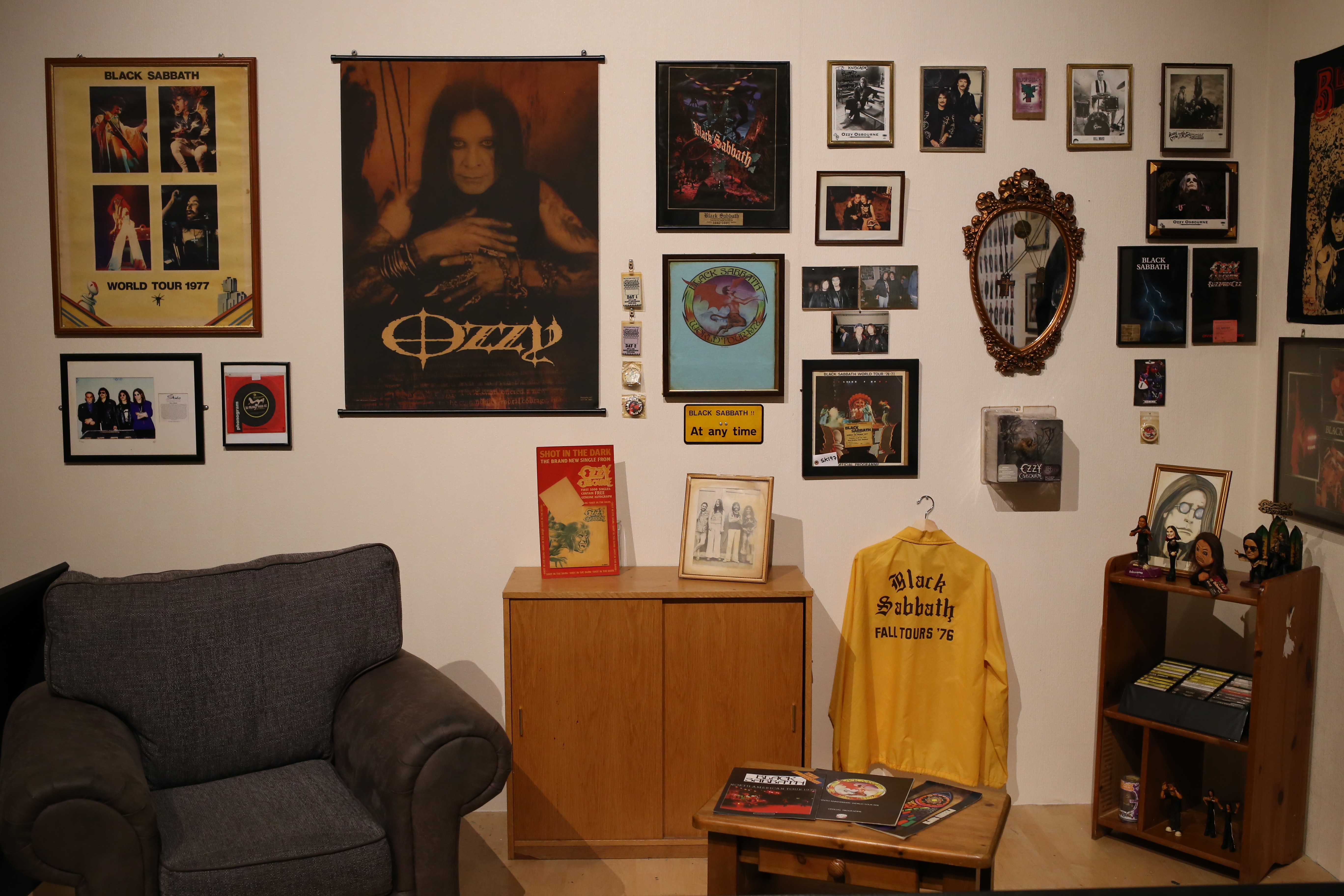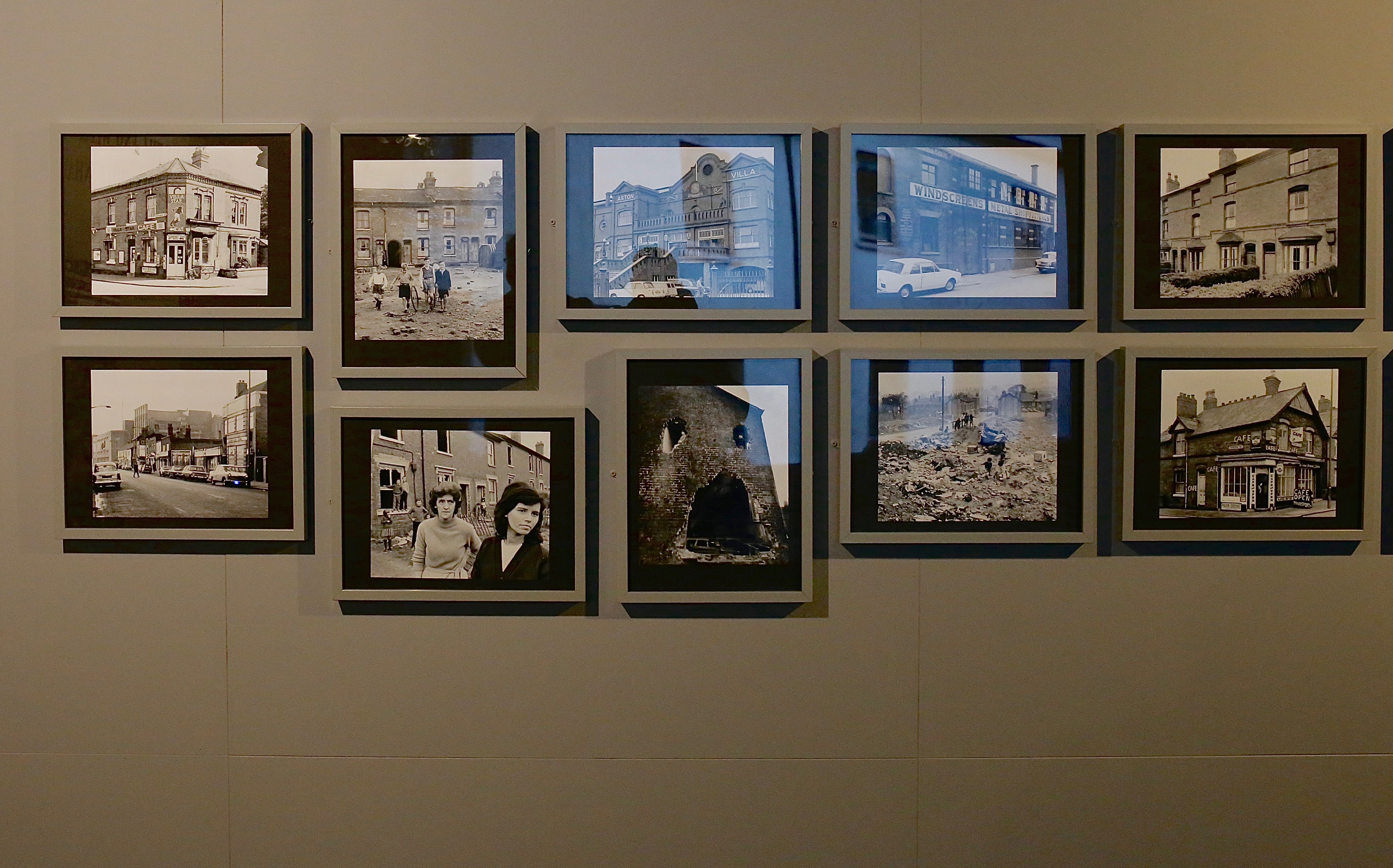 It's easy to be cynical and point out how those holding the keys to the city of Birmingham are seeking to exploit the fame of these four men brought up in the back streets of its suburbs, but there's no denying Home of Metal worked hard in putting this event together and it's likely that they exceeded beyond their own expectations.
Black Sabbath – 50 Years signified the impact and cultural legacy of Ozzy Osbourne, Tony Iommi, Geezer Butler and Bill Ward – And so too all those other singers and musicians who have been a part of the band's long heritage, through good times and bad.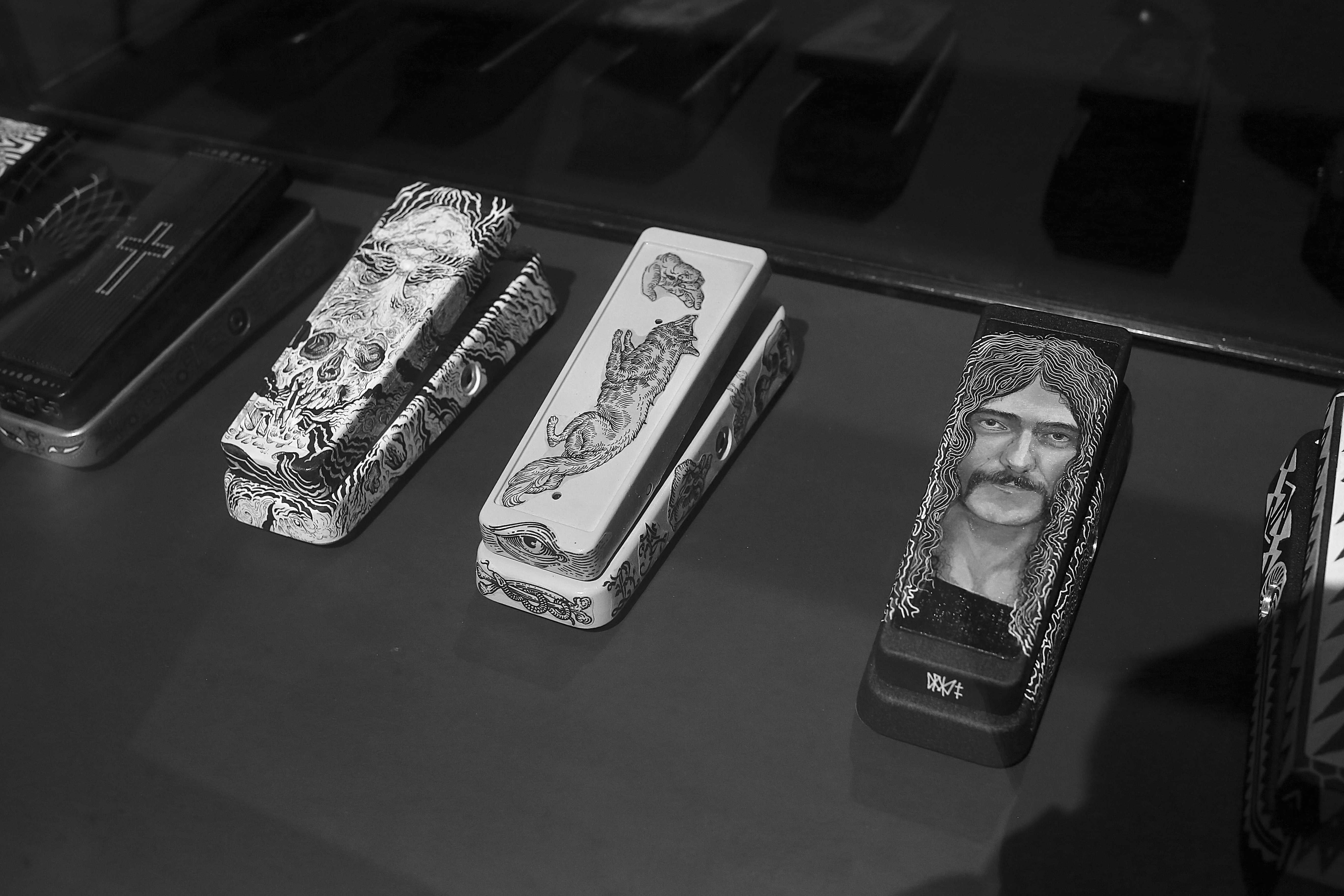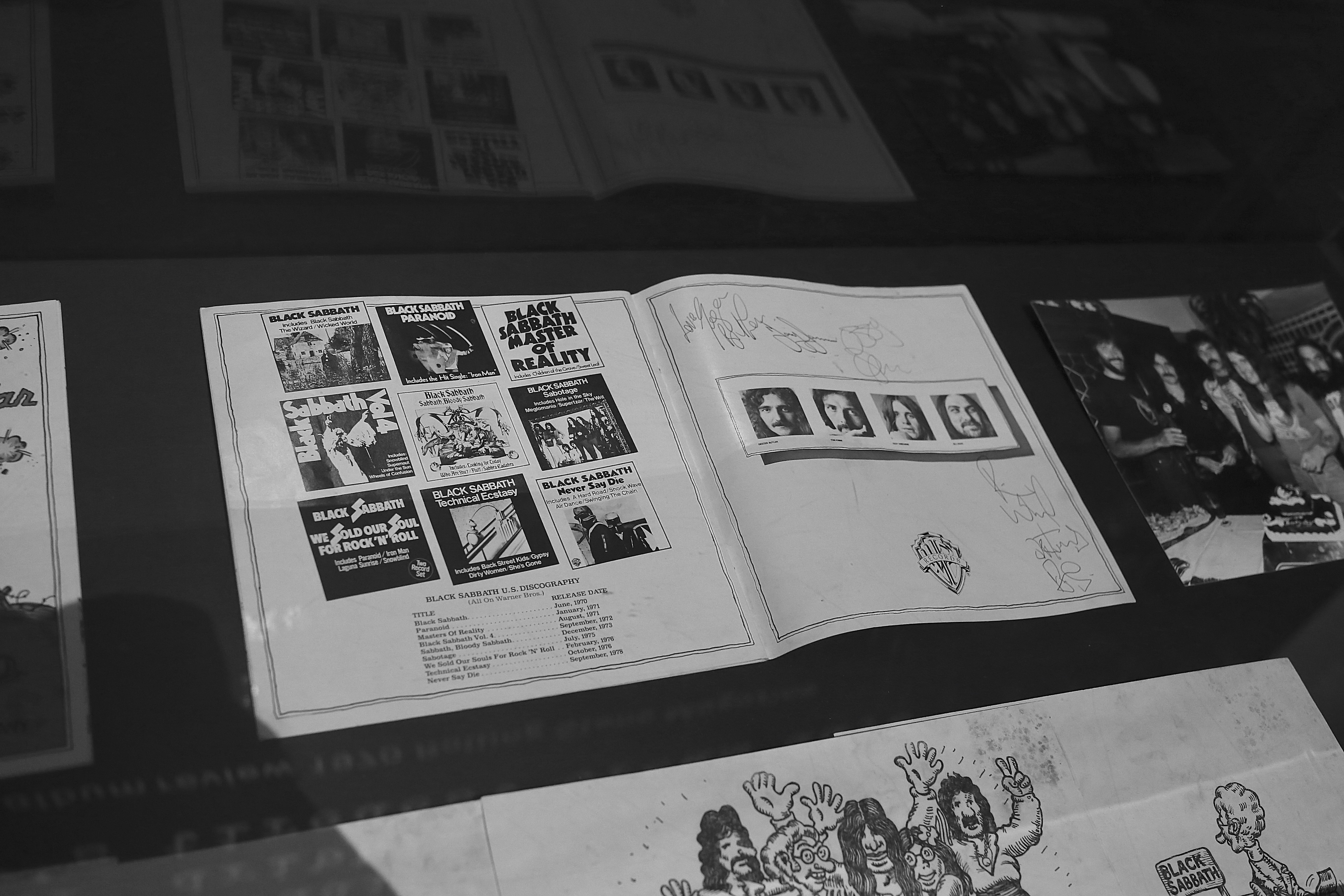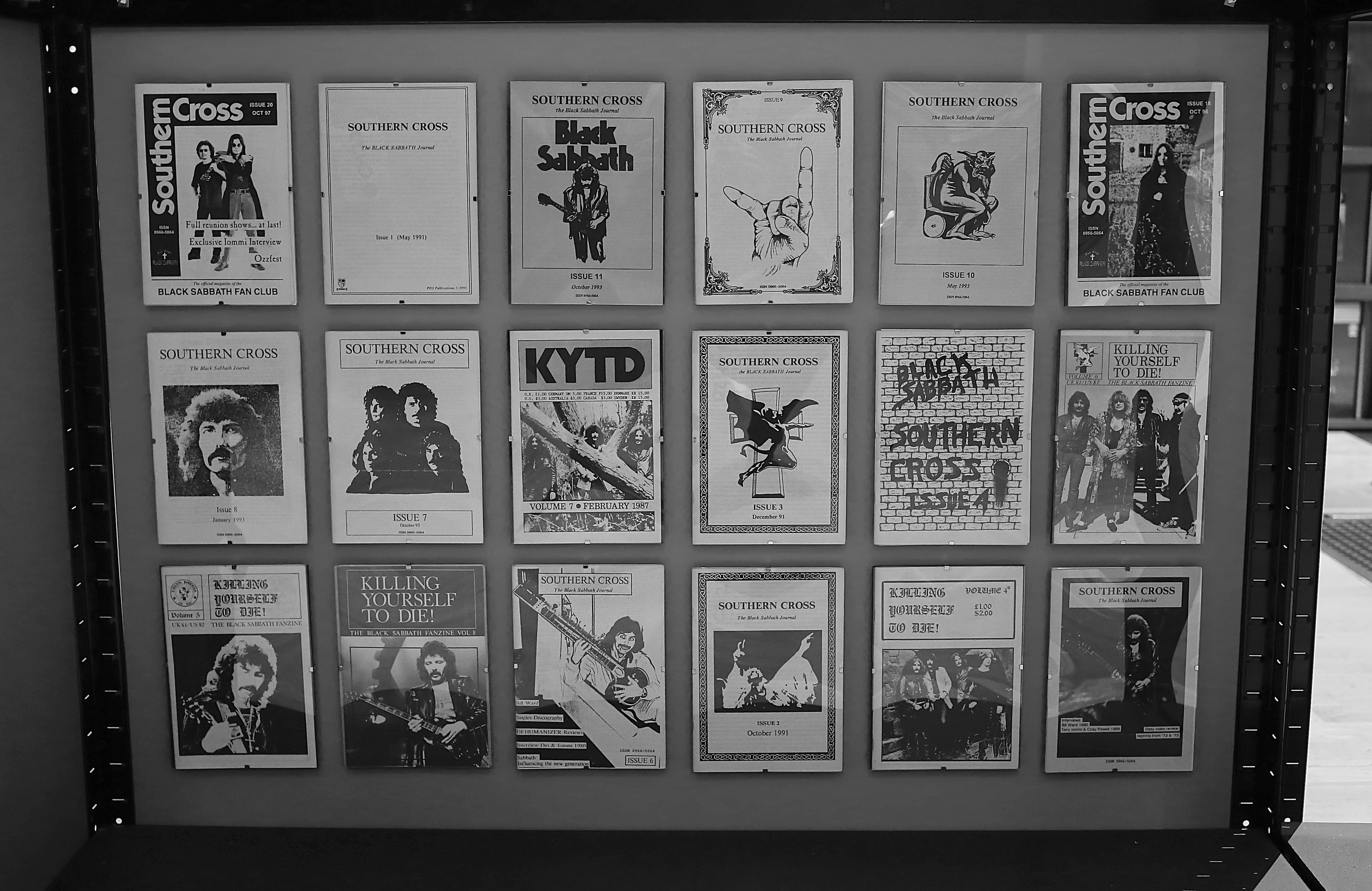 Available in print now is Black Sabbath – The Day I Was There by Richard Houghton, featuring a collection of reminisces by fans of when they first encountered the band live.
The book is available in limited edition hardback from the publisher by clicking here and in paperback through Amazon.
All photographs in this feature taken & © Martin Tierney.