Venue: Academy, Newcastle. Support: Army Of Freshmen, The Aquabats.
Way back in 2013, Bowling For Soup announced they were calling it a day in terms of touring the UK. Yet it's 2018 and they have toured almost every year since. I guess these guys just love playing live. The packed out venue also says we all love them playing live too.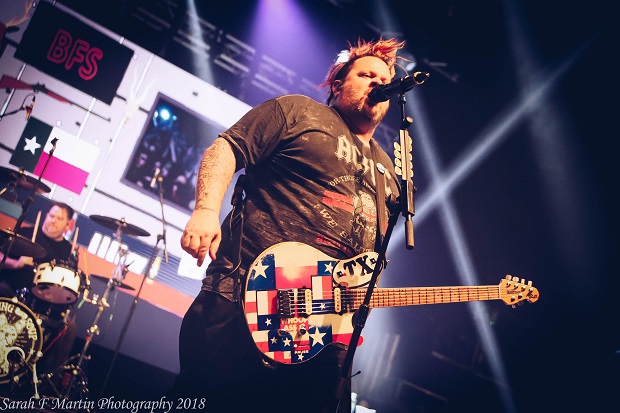 The  'Get Happy 2018' tour  is a celebration of their break-out album Drunk Enough To Dance and their career as a whole. That album was released in 2002, BFS formed in 1994 – so this isn't an anniversary tour but proof that Jaret Reddick and his band of merry men know what their fans really want. After all, the 2002 album features their most popular hit 'Girl All The Bad Guys Want'.  So if you're going to see any BFS tour, this has to be the one. Funnily enough, to paraphrase a Lord of The Rings meme 'One does not simply see Bowling  For Soup once'. Because the Texas pop-punks tour so often, its easy to see them year after year – as well as at the numerous Download appearances.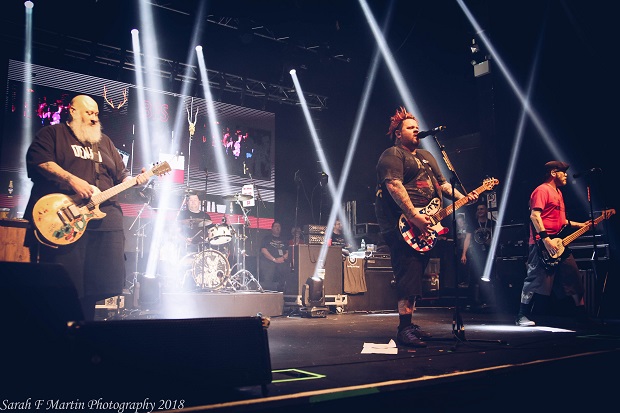 After a great animated intro, the BFS boys take the stage and don't waste any time launching in to the 'full album' set. What's most exciting about this concept is the fact we will hear songs the band haven't performed live in a LONG time. Opener 'The Last Rock Show' is a great example of this as they haven't done this one since Download 2004. Also hardcore BFS fans ('Soupers'?) will notice the album isn't being performed in order of the track-listing on the record.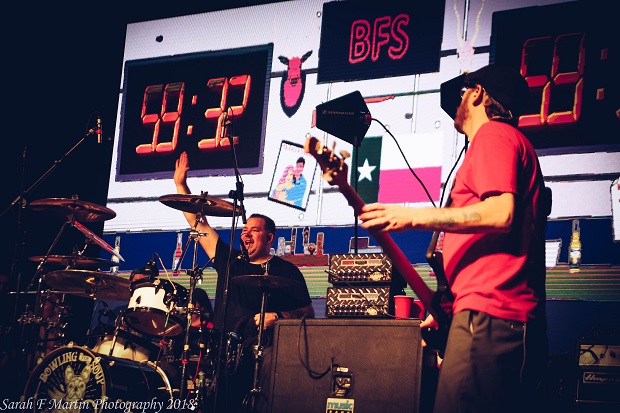 You can hear 'Girl All The Bad Guys Want' at any old BFS gig (which is always a good time still) but under rated classics like 'On and On (About You)' might not be heard after this string of dates. This also goes for great Drunk album tracks like 'I Don't Wanna Rock' and 'Surf Colorado'  which are barely heard live, despite being some of the LP's most memorable tracks.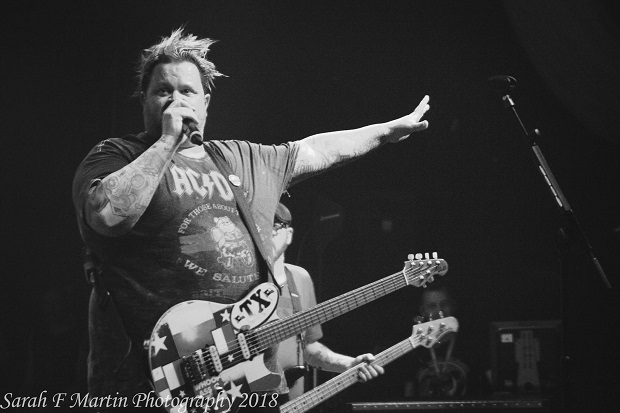 Nevertheless, this is a two-hour epic: more than twice as long as most bands in this day and age. 25 tracks that have equally great sing-alongs and response from the crowd as the last. Keep in mind this is the entire Drunk album INCLUDING bonus tracks 'Punk Rock 101' and Flock of Seagulls' cover 'I Ran'. Even room for some other classics like 'High School Never Ends' and , of course, '1985'.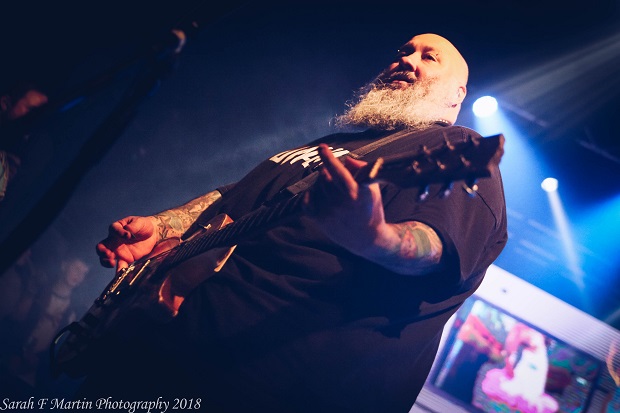 Whatever way you look it, there's no stopping BFS on tour. No  matter how many years since their UK chart success, or how many 'farewell tours' they announce – this packed out venue is living proof these guys can do it until they are in their 70s and still singing 'Bitch Song'. If you have got this far and never checked BFS out live … why are you even here?