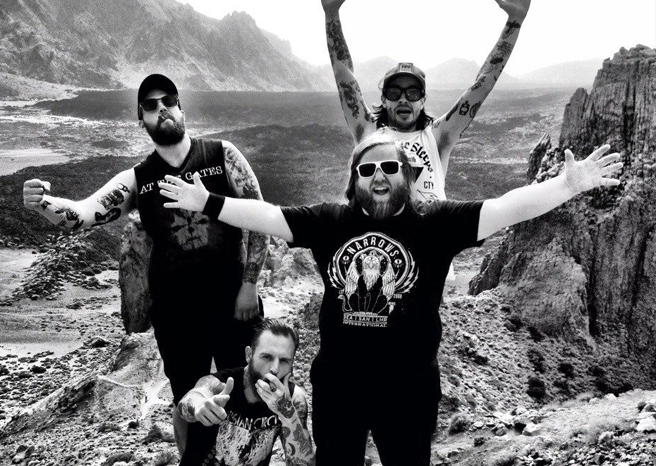 With the metal scene starting to diminish in Exeter, it was a relief to see something a bit different come this far south. With Canadian hardcore/punk crew Cancer Bats as headliners and a host of local bands as support, the show was sure to be packed out.
First up, a small group from Exeter, known as Out Of Enemies. It's always hard being the first band playing. There's always going to be the annoying people who just stand outside smoking until the headliner play, but Exeter did a fantastic job of supporting the local scene (however small it may be). Jammed with metal riffs, it was a good start to the metalfest ahead.
Sanguine were next to hit the stage. With their feisty front woman, the band brought something a little different to the set. The variations on the metal played was a great showcase of what Exeter has to offer. It might be a small city, but boy does it hold some gems! With the crowd ever growing, Sanguine hit the note with a tight set.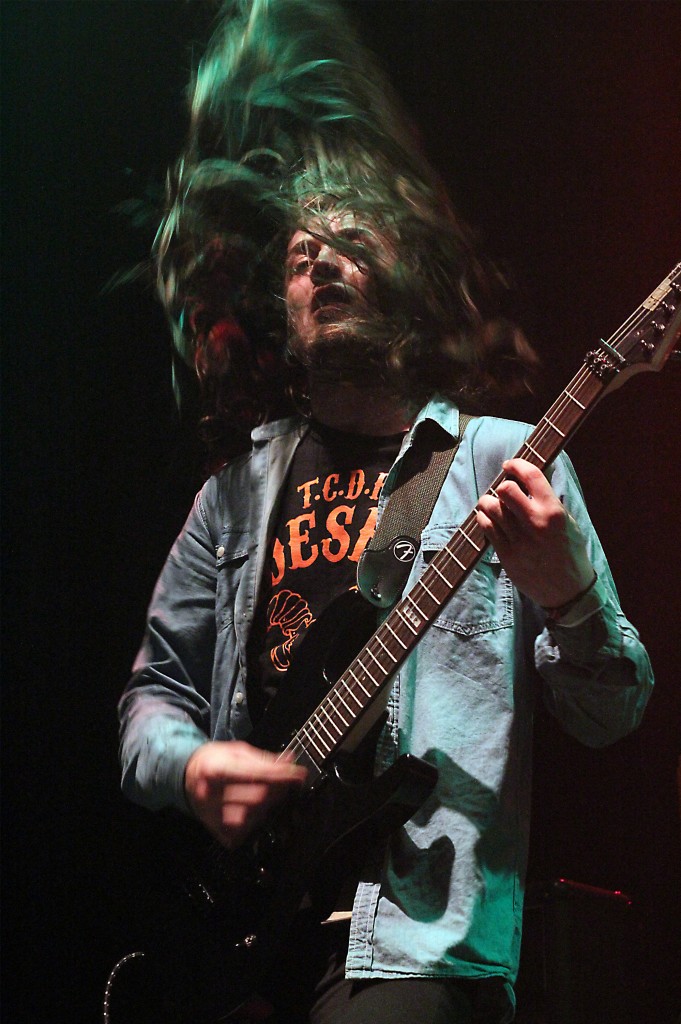 Pre-headlining act Idiom are one of the biggest up and coming bands in the Southwest, having recently played shows at Takedown Festival and spots lined up for this years Nass and Download. Having gained a wealthy fan base in the area, the room was utterly packed. Without much room to breathe, it was a filthy sweat pit of windmilling hair and beer – perfect setting for a metal gig! Playing an exciting set, the bands high was undoubtedly their finale track of 'Brain Dead', with their bass shattering riffs and pit-worthy chorus.
With the crowd revved up, Cancer Bats blasted out with track after track of upbeat riffs. With a heap of tracks from the new album, 'Dead Set On Living', the band genuinely seemed super excited as they teared apart Exeter. With new tracks such as 'RATS' and 'Breathe Armageddon', the bands vibe was absolutely mental, as each son only gained more momentum than the previous. Saving the best (although slightly predictable) until last, 'Sabotage' and 'Hail Destroyer' blew the crowd away. With the whole room screaming back at the band, it was an awesome end to the night.
Exeter need more shows like this, and the totally local support only made this show greater. Band of the night was undoubtedly main supporters, Idiom. With a crowd bulging out of the doors, they played a fantastic set, with heaps of positive feedback from audience.
9/10