Fans of InMe will definitely know of frontman Dave McPherson, but as well as fronting arguably one of the UK's most commercially underrated rock acts, McPherson has also been releasing solo material, with his debut solo album 'The Hardship Diaries', released in 2011, meeting great critical acclaim. The follow up, 'Dreamoirs', has a very similar feel to its predecessor, throwing out folksy melodies with a haunting beauty yet a slightly quirkier edge than you'd find from a lot of generic singer-songwriters.
'Dreamoirs' acts as a perfect vehicle to showcase the range and variety of McPherson's vocals, and his unique sounding vocal makes his songs instantly recognisable. 'Her Majesty's Prism' opens with a breathy, almost whispered style, building up and blossoming into a more powerful chorus as the song continues and a middle section that allows his voice to soar and demonstrates his competent range. As has been the case both with InMe and his previous solo album, McPherson's songwriting continues to demonstrate a great emotional depth – with 'Kingdom' being a highlight, featuring heart-wrenching lyrical content that feels incredibly personal and stands out as an emotionally touching highlight of the album.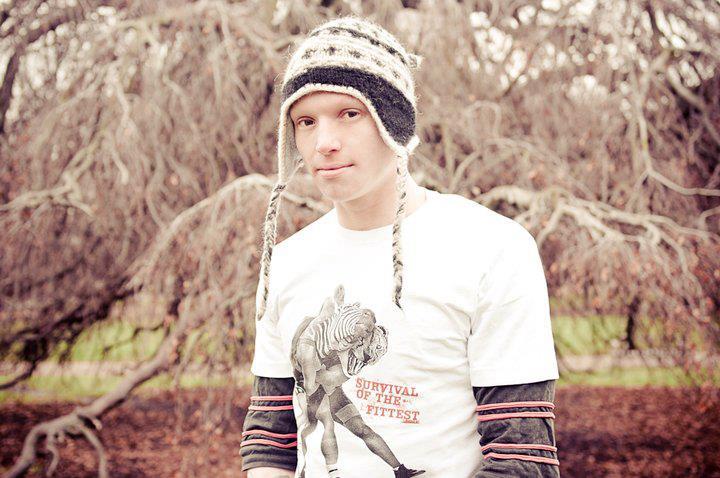 Musically, the album features a mixture of acoustic guitar, percussion and piano, with a xylophone sound even making an appearance on 'I'm Possible'. Although on a first listen, the melodies seem quite simple, there are underlying complexities that begin to work their way in. 'Lady Luck' has a chilled, folksy melody that skips along
, whilst 'Grotesque is a Beautiful Word' makes use of punctuated percussion and gentle piano, leading into a rousing and uplifting guitar solo.
The album also translates wonderfully into a live setting, as the busy crowd at Camden's Barfly were treated to for the album launch gig. Opening with a song from his debut album The Hardship Diaries, 'Spring: Hearts Need Blood', the set took a musical journey through both albums. Seeming totally comfortable and at home on the stage, McPherson effortlessly interacted with the crowd in a way which felt incredibly intimate – as if the room was made up of not just fans, but friends.
Vocally, every note was completely on point and his range and tone even more captivating than on record, with 'Kingdom' in particular living up to how stunning it is on the album. Much of the set featured a full band – although it neverfelt like McPherson considered them to be his 'backing band', instead making them just as much a part of the set as he was. For the last ten minutes of the set, the band left, and the beautiful simplicity of just McPherson's guitar and voice made a real impact on the crowd.
'Dreamoirs' is the perfect vehicle to demonstrate how inspired acoustic solo albums can be, and is great for chilling out to whilst still being exciting to watch live. McPherson's unique vocal style and clear love for the music he makes and enjoys is the thing that really makes the album something special, and he's definitely a criminally underrated artist within the UK music scene that completely deserves to be heard on a more broad platform. Hopefully, 'Dreamoirs' will give him the chance.