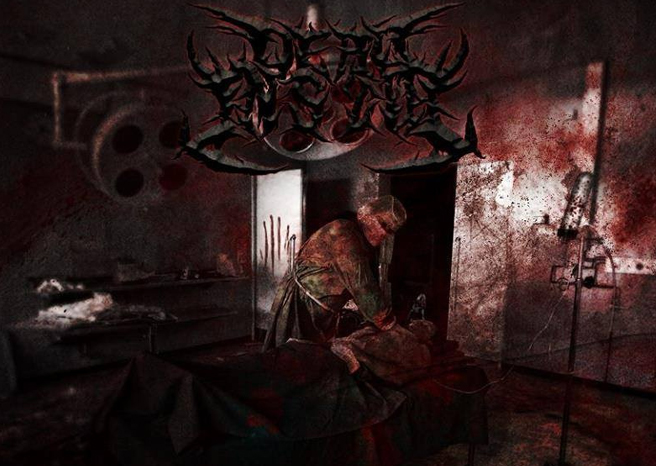 Biography
DEAD INSIDE are an upcoming hard core/death core band from Nottingham, UK. In a genre that's completely oversaturated, their use of 8 string guitars, stupidly low tunings and gigs that are ever increasingly intense makes them fairly unique both in the local scene and in the genre as a whole.
Having formed early 2013 they have made a massive impact in their local scene and since then they've released two EPs – one split with their friends in Journey's End (Wakefield) and Outsider (Southampton) and they've also embarked on two four-date tours of the UK, both put together by Dead Inside guitarist Jack Boaden.
The band recently Self Released MILLIONS DEAD which is a five-track EP that was met with incredibly positive reception which increased their fan base greatly. Mixing the gory imagery of brutal death metal, the two-steps and beat downs associated with hard core and the vocal style commonly found in death core, DEAD INSIDE is a concoction of many things.
Track-by-track Review
'For Every Infant In a Body Bag'
This track as short as it is struts an evil riff but is indeed a bit of a filler, which could have had a lot more added to it to make it stand out.
'Decide'
Dead Inside have pulled this one out of the bag – in typical death metal style. The vocals are throaty and strenuous and the music is slow, uncompromising and exact.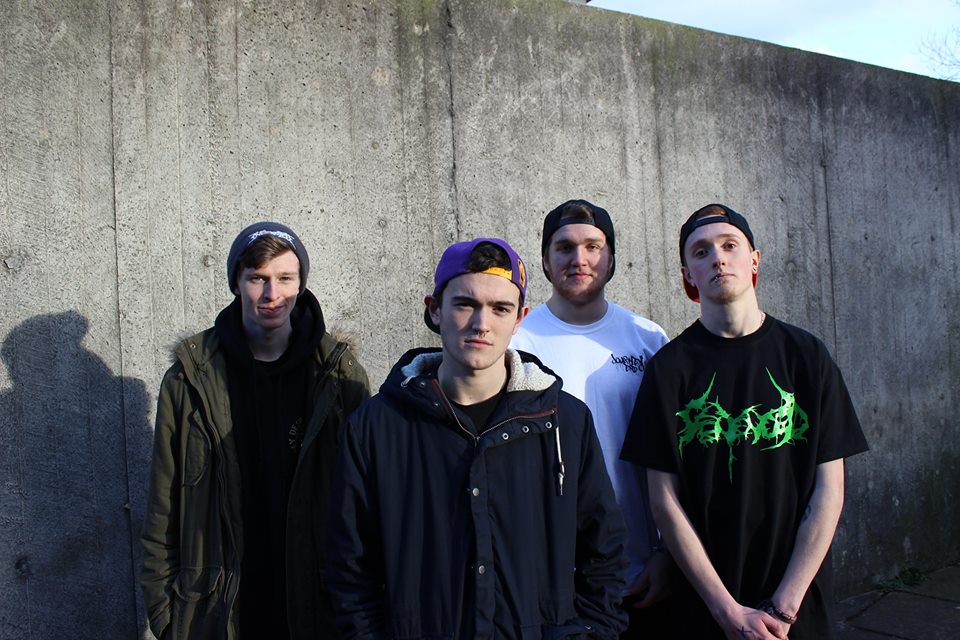 'Severing the Filthy Head from Neck'
Keeping up with the malevolent twists this track unleashes a melodic fusion of immense pleasurable brutality but with a surprising jangling guitar riff that is devilishly addictive.
'Millions Dead'
Brooding ferocity but without being fast and with more prolific moments in abundance. The screeching vocal is quite literally horrifically pleasing! The caustic tones are all empowering with some good strong beat laden moments to be had.
'Catatonia'
Annihilatory riffs and explosively pumping rhythms, sum this up nicely (or should that be horribly?) offering virulent exploits that are interesting and infectious.
Although the E.P doesn't break through any barriers, it certainly holds a lot of strong pointers that in time it could do. The band have not been together that long but already showing signs that they have great potential within their grasp.
In a lot of places the E.P is predictable but in others it is a total surprise. I wasn't too keen on the filler track and think they could have done something to make it a bit more memorable, but the rest of the E.P definitely showed its darker side and the samples were interesting too.
The track titles were good and aptly named for what was born inside them and the vocals were simply divine, unleashing low pit born growls to high pitched shrieking. The music sculptured some interesting sounds that fully complimented the damming vocals. All in all – a good strong E.P. proving the band are anything but Dead Inside but very much alive, ready to rip your ears off, and ensures the listener is well and truly satisfied!
8/10
Dead Inside 'Millions Dead' the  5 Track E.P is Out Now.
Name your own price for the EP here: http://deadinsideofficial.bandcamp.com