'Erasing Glaciers' is the newest EP to be re-released by the Northwest post-hardcore/metalcore sextet Dead Winter. The re-release of the bands first EP is due to drop on February 3rd 2014. The Blackpool natives, formed in 2011 – are set to ignite the metal scene in 2014 with their new, but still recognisable, spin on the classic metal core riff. Being influenced by bands such as Parkway Drive, Underoath and Memphis May Fire 'Erasing Glaciers' pulls off the perfect mix of all three.
Bribe For The Ferryman is the first track off of the re-released EP and straight away gives the listener a real taste of what Dead Winter are capable of. The lengthy intro of guitars and drum is suddenly broken by Laura Russells' impeccable screams.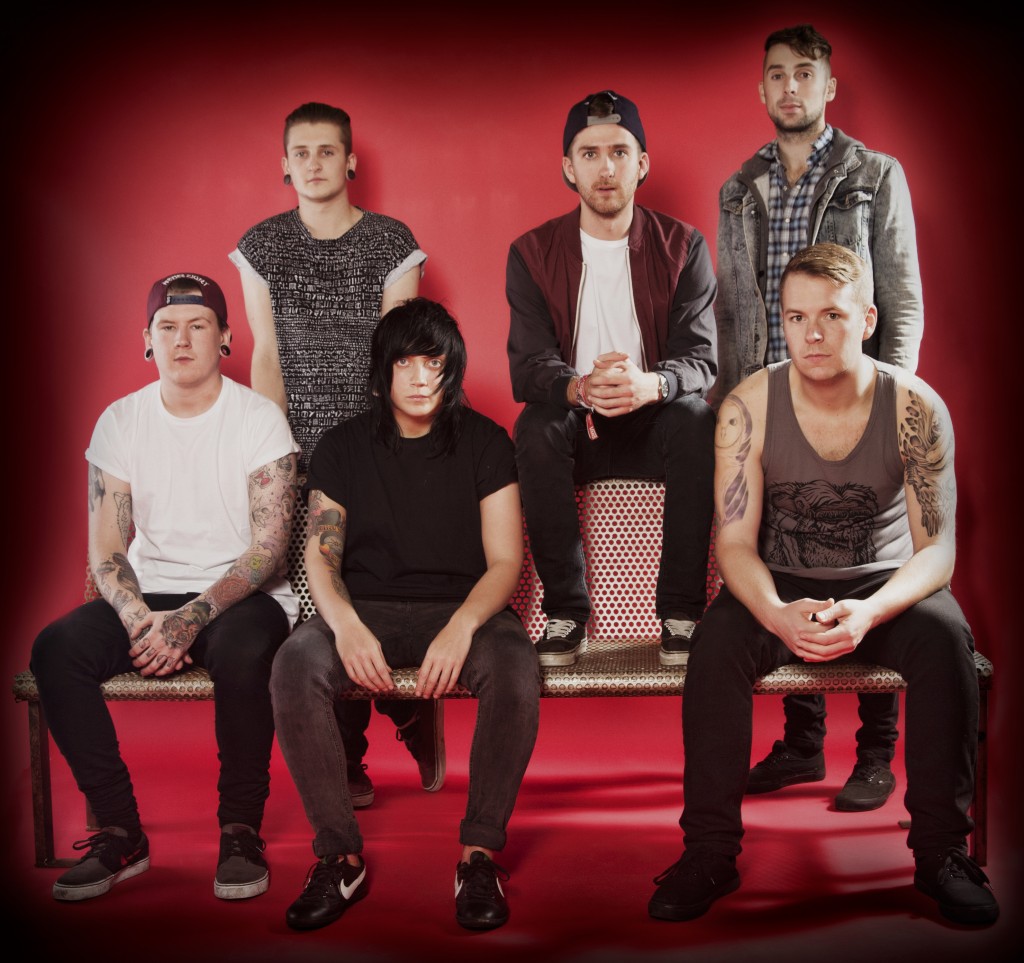 Rolling into the second song off of the EP, is Snakebites & Streetfights. This time opening with clean vocalist Ant Jones, who certainly shows what he is made of during the very first verse. With a fast and heavy drumbeat, thanks to Danny Dawkins, and slick guitar riffs, courtesy of Jaime Townsend and Martin Worsnip, this song is bound to get fans off of their feet and into the pit.
Every Silver Lining Has A Cloud is the third track off the EP and portrays a slower, but nonetheless heavy, side of Dead Winter. Every Silver Lining Has A Cloud is a brilliant example of how to mix post-hardcore and metal core together, with the hefty drums and slamming guitars perfectly harmonising with the vocalist.
The namesake of the album 'Erasing Glaciers' demonstrates Dead Winters brilliant use of dynamics. 'Erasing Glaciers' has easily earned the namesake for this ep and has to be one of the best songs off of the album, with its thrashing drum beat, killer guitar riffs and thick bass line, played by Adam Roberts.
Moving on to track number five we have You're Not The Only One. You're Not The Only One is another song off of the EP that shows how well Dead Winter can mix post-hardcore and metalcore, with its rhythmic breakdowns and eerie harmonies.
Lastly is a new song that has been added onto the re-release, Survival. The new song is a flawless example of how a band should develop, with the vocals sound tighter and the instruments sounding immaculate. With faster guitar solos and more complicated harmonies Survival is a great show of what's to come for Dead Winter.
Dead Winter have come along way since 2011, and expect to see a lot more of them during 2014. 'Erasing Glaciers' is bound to put Dead Winter on to the charts, on to the festival line ups and on to your ipods. With its brutal breakdowns, melodic vocals, and killer riff this album is definitely not to be missed.
 7/10