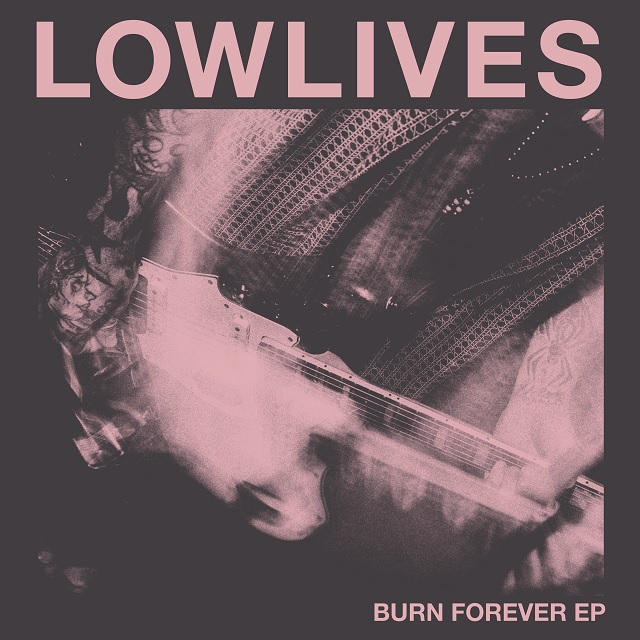 Upon hearing the news that The Defiled had broken up in late 2016 to say that i was shocked is an understaement…
… in my opinion they were one of the brightest and most original bands to have come out of the UK in a very long time, but despite always having hoped it was just a hiatus situation: I was made aware of the fact that front-man Lee Villain had in fact made a start on a new band in the us where he now resides. Judging from his transformation looks-wise and dropping the 'stitch' moniker from social media – I had an idea that the band that would eventually turn out to be Lowlives were going to be a far cry from what he had accomplished with The Defiled.
And WOW, they certainly did not disappoint, having untied with fellow Brit Luke Johnson (Of Amen, No Devotion, Beat Union fame), together with Steve Lucarelli (The Ataris) and Jaxon Moore – Lowlives are a no holds barred powerhouse and a force to be reckoned  with in today's alternative rock scene. They have absolutely set the bar with there self released debut EP Burn Forever which incidentally was the first track i heard from them, and has been on my weekly rotation since it became available on Spotify, where impressively it has gone on to surpass 45,000 streams.
It is equal parts a fresh and exciting anthem but has all of the hallmarks that made people fall in love with the likes of the Foo Fighters, it has their bounce and energy from earlier records and has probably the most catchy chorus I can remember hearing in a very long time,and an absolute banger to open the release. So upon fist listen I skipped straight to 'Black Hole' it is a far more reserved track but no less energetic through out. The chorus, clearly has a Nirvana influence, they haven't done what a million other bands have done and outright copied it and used that instead have taken a tried and tested formula and added they're own unique twist, and it is an absolute belter.
'Theives' very much carries on the theme of the EP, again this track has been on my personal rotation for a while now, and like the title track is still bursting with energy and drive and a ridiculously catchy chorus. Vocally this is a more of a familiar performance for fans of the defiled but is in no way out of place with the track.
As an added bonus there is an acoustic rendition of the title track and again smacks of a Kurt Cobain unplugged set. The EP "Burn Forever" will be released 31 August, and is available to pre-order on limited edition 12" Vinyl and are doing an exclusive bundle with limited edition shirt only available with the vinyl pre-order. USA, U.K. and EUROPE.