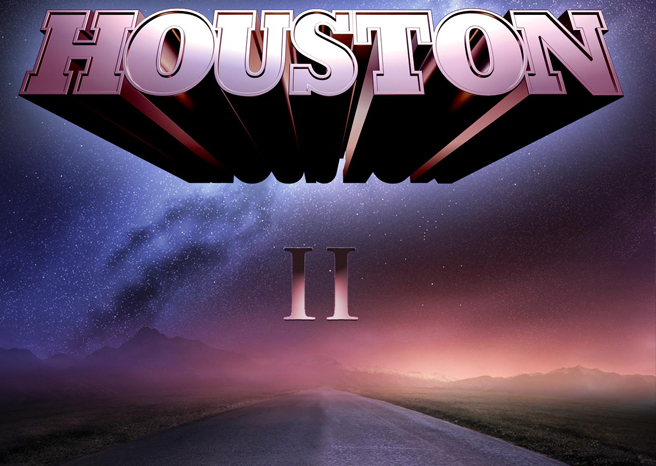 Swedish AOR act Houston debuted to general acclaim as a duo featuring Hank Erix on vocals and Freddie Allen drums back in 2010. Producer and keyboard player Rick Delin has now officially joined their number for their aptly named follow-up released on Livewire/Cargo Records and additional personnel have been pulled in to play additional keyboards, guitars and bass, and practically a whole side group to add some highly effective backing vocals.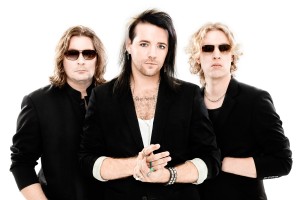 Influenced by the likes of Survivor and Journey there's an established pattern to the AOR melodic rock songs on II, many being mid-pacedwith a main keyboard melody overlaying the sound, warm AOR main vocals, heavy on the harmony come the choruses, with brief guitar solos generally left until near a song's end, first single I'm Coming Home being a prime example.
What keeps the variety going on those songs is how well those harmony and backing vocals work. Featuring both male and female voices alongside Erix's main one the results are joyous musical enhancements often raising the tempo and feel to keep your attention focussed. Tracks like Back to the Summer of Love and Believe initially made me think of some hybrid sound created by merging The Eagles with Air Supply, digging beyond the commercial factor though there's more depth where you can feel a Northern European take on the kind of vocal arrangements The Doobie Brothers, Orleans or even Chicago delivered, but brought up to date.
On songs like 24 hours the musicians are allowed to punch their weight more effectively; the keyboards veer into pomp if not a little prog territory, the guitars (played on the album by Tommy Denander and Calle Hammer) messing with the sound more and hitting some nice squealing notes throughout. Likewise, with Losing there's urgency to the structure, variety in the pacing, and it all comes together in the lead vocal stakes.  For sheer class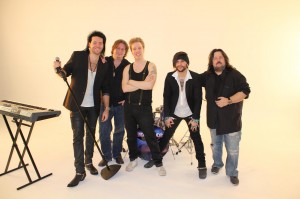 though, there's On the Radio – With a rolling piano motif opening over lush synthesisers, echoed voices, effects and the best hook line chorus I've heard in ages that's one dance step away from cliché and one heartbeat away from absolute brilliance adding lyrical metaphor alongside the obvious; when they slow down for Catharina Lindqvist's sexily spoken lines it has rather ticked all the boxes and even this grumpy old rocker is no longer frowning. The presence of female vocals also adds supremely on the playful Just Friends as Minnah Karlsson duets with Erix.
It's all well and good having friends come in to play, what Houston need to do is introduce a formal line-up that will help diversify their song writing, and if they incorporated the backing singers live that would really be something special.
7/10