In recent years, the increasing use of the internet has opened up listeners to more colourful and progressive styles of music. The myriad or genres and sub genres just within the category of heavy metal are innumerable these days. And, within these sub genres there are often bands which sound very similar to one another. Having said this, one also comes across the odd gem of original and edgy brilliance and Indicative, with their latest self-titled release are no exception.
Indicative, hailing from Italy and formed in 2007 are an instrumental combination of progressive metal and post hardcore who offer to the listener a plethora of edgy and energetic music that in places is both uplifting and keeps the listener intrigued throughout.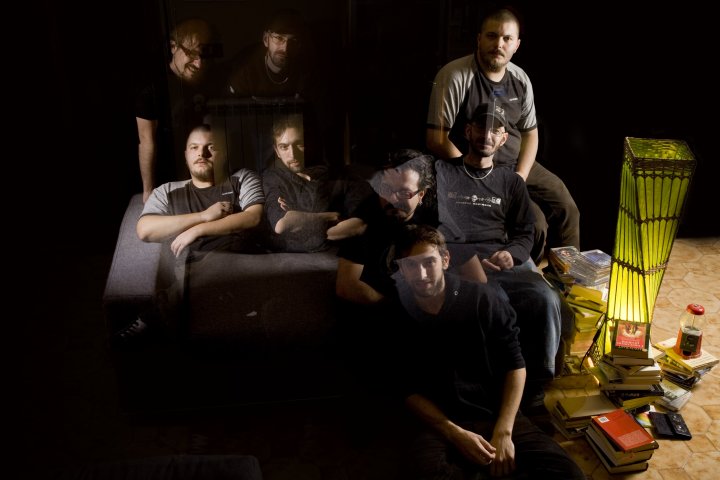 The album opens up with a very varied and happy intro pulsing into crushing riffscapesbefore exhibiting an air of ambience. The vibe can be described as a combo of grungy and brightly jagged riffs that give the listener a very up lifting experience before dropping into sludgy chords every so often and fuzz infused bass lines. The band have a very math metal element to their music that will keep fans of the genre keen and the build ups and break downs accentuate each section perfectly.
The general guitar and bass tones the band has captured compliment their sound very well. Dirty, yet clean, full of character and, in places very circular but occasionally jagged. A multitude of layers and interesting harmonies give Indicative's music substance and although upon the first couple of listens it would seem to the listener that the band could have perhaps benefited somewhat from improved production quality, the grittiness actually adds to their sound and general vibe of this album as a whole.
One of the most impressive things about this band is their ability to build up to a crushing wall of noise utilizing varied use of chord structure. This reinforces the fact that math metal/ rock doesn't need to always be continuous blast beats and manic riffage. The added benefit of psychedelic era lead guitar every so often and clean jazz infused patterns compliment this band brilliantly.
It is difficult to sum up a band like this in words as their music has none, the listener should view this as a colourful journey into the mind. If you like your music original sounding and progressive yet reminiscent of various vibes past and present Indicative come highly recommended. Indicative is currently working on the production of a DVD with the video artist Gianluca Scuderi with which the band has made a short film 'Yellow Sky'.
Indicative 'Indictive' is out now via Qanat Records.
For fans of Behold The Arctopus, Intronaut and Dysrhythmia.
8/10
YELLOWSKY from Gianluca Scuderi on Vimeo.