Kansas initially made their name as being one of the mainstays of 1970's/80's US rock radio and have since become one of the most iconic bands from the States. Hugely popular in the States, in the UK and outside of the rock fraternity, they're largely unknown, though many will have heard their classic songs 'Carry On My Wayward Son' and 'Dust In The Wind' as well as the epic 'Song for America'.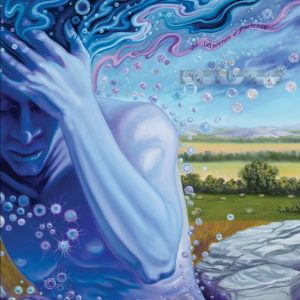 This self-styled 'garage band' from Topeka released their debut album in 1974 and despite a few bumps in the road along the way, not least the loss of original singer Steve Walsh in 2016, they're now releasing their seventeenth studio album. For a band who've been around as long as they have, it's an extremely impressive new release; nine new songs and with the bands unmistakable signature sound very much in evidence. Absence of Presence packs a punch. It rocks harder than they've done for quite some while, and while a few of the tracks may well take some long-time fans by surprise, this is Kansas as their fans would know them. For a band with such longevity, that they can still surprise their fanbase, and attract new ones, says much about their approach to the music.
Title track 'Absence of Presence' opens and as always the musicianship is precise and spot-on. Similar to several other songs on the album, what appears to be a straightforward rock tune contains some highly structured interplay between all the musos. They veer towards prog in the complexity of some of their musical arrangements but rooted in an accessible classic rock style.
'Throwing Mountains' and 'Circus of Illusions' are both very powerful rock tracks with some stand-out violin and guitar work. 'Propulsion 1' is a short instrumental which gives the musos a chance to show-off with some complex interplay between the instruments, underpinned by a solid drum backing. 'Memories Down The Line' is one of the quieter songs, a piano-based rock ballad which builds gradually, and is a sentimental piece about the importance of retaining collective memories, particularly in the current time. 'Never' is a power ballad, a song about the regrets of letting time slip away from you, and it's hard to imagine this one not being a crowd-pleaser in concert. 'The Song The River Sang' closes the album. It's another upbeat rock tune with a recurring riff running through and finishes with an instrumental fade out which concludes rather abruptly.
Absence of Presence is a wide-ranging album from a band who play some very challenging pieces of music with considerable aplomb. They're the sound of the heartland of America but with an infusion of prog sensitivity from the UK and, if this turns out to be their final studio album, it's a very positive way to sign out.
The Absence of Presence will be released on 26th June 2020.