We walk into Sub89, Reading to hear Confessions Of A Traitor loud and proud. It's a very familiar sound as they are playing 'One Step Closer' by Linkin Park, however COAT have put their own stamp on it, it's got a heavier twist. Just like that – we are sold on the band, as so are the crowd! Vocalist Stephen MacConville gets the crowd involved by shoving the microphone in there faces, to which people most certainly accept.
Meanwhile getting ready for their set downstairs is Sumo Cyco. I pop down to get some flyers for District Reading (Friday Night Alternative Night at the Venue – check it out 😉) and I see M.D. (Guitarist of Sumo Cyco) has the music blaring. He is dancing away to 'The Way You Move' by OutKast.
I pop back up to see the rest of COAT. They have a great strong presence, they have enough bruit to keep me wanting to find out more. Check out their video for 'The Wolf, The Pack' over on YouTube.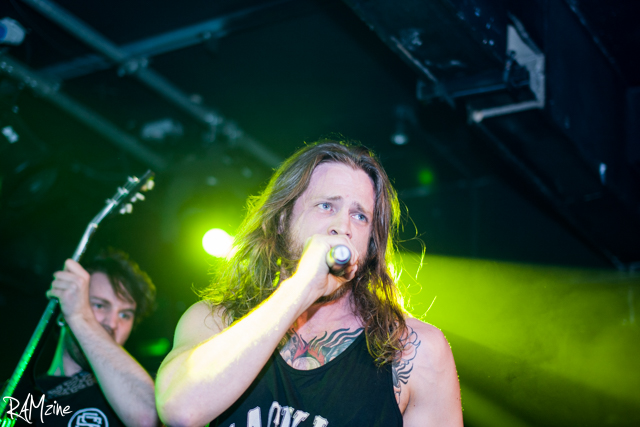 Sumo Cyco are up next. As soon as Server (vocalist) joins the rest of the band on stage you can tell that she is born to perform. The crowd are so excited. She talks with a strong voice to conduct the crowd. They play a cover of 'Give It Away Now' by Red Hot Chili Peppers, they give it the Sumo stamp by making it sound more punky and dancey.

I get a Skindred vibe from the band, and just as I write that in my notes coincidentally Server says "Do you know a band called Skindred, we collaborated with them on a song called in 'Move Mountains', We shall test it out on you guys right now".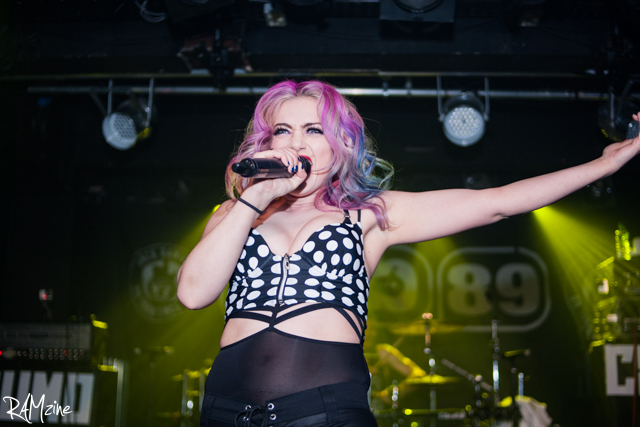 "I'm so serious right now I'm gonna break this shit up, I'm coming right down there with you guys", a mosh pit breaks out, and it's safe to say that the crowd are well and truly warmed. Guitarist M.D. brings Sever out on his shoulder, into the crowd, whilst he is still playing – that's pretty skilled! At this point she is also still singing, they make it look so easy. They finish with 'My Name is Rock 'N Roll'. I honestly think that there is not one style of music that Server would not be able to sing.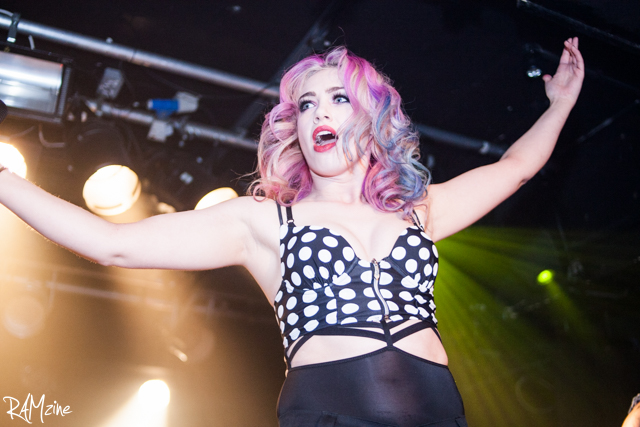 Butcher Babies take to the stage and the crowd go wild. They have a strong stage presence, if anyone ever thought they weren't going to be brutal, then they were proved wrong in the first 5 seconds. "We are the Butcher Babies and we are here to fuck shit up!!" they say as the flourishing hair goes back and forth in front of us, in masterful headbanging.
What I love about any band is seeing the excitement on their face – Carla pulls some crazy excited faces, but you can also see that twinkle of deviance in her eyes. That attitude automatically excites people because if the band are having a good time, so are the fans!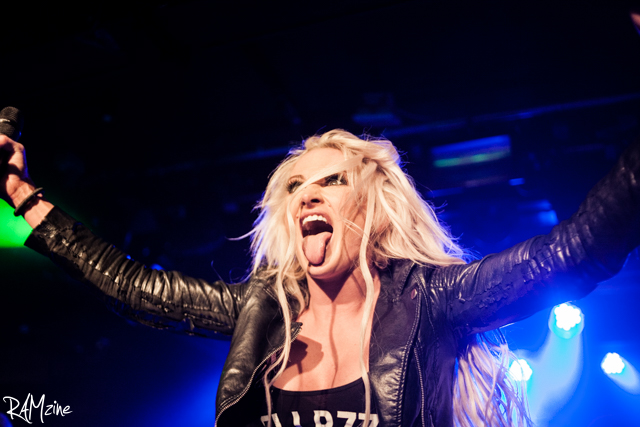 It is so good to celebrate ladies on the stage. Earlier in the day I had caught up with both Heidi Shepherd & Carla Harvey for an interview. We spoke of women in the industry, and I realised the Butcher Babies really stick up for themselves and women in the industry. But they also stick up for people being  themselves at all points in life. You don't have to listen to other people trying to tell you who to be.
Their words had most certainly inspired me, so when they asked for everyone to crowd surf, I obviously got involved. I haven't crowd surfed in years, but I now feel the desire! Thanks for igniting my surfing flame Butcher Babies!
The pit was in force for Butcher Babies classic 'Monsters Ball' quickly followed by 'Dead Man Walking'. "We don't consider this a gig it's a party" says Hidi, who is then responded to by the crowd saying "CHUG, CHUG,CHUG". This was Butcher Babies first time in Reading, and they put on a great show, we hope they return to the UK soon!