Friday 27th November has been a chaotic day for me. I went into London bright and early to go to Winter Wonderland, to drink some viking blood and enjoy the Christmas spirit.
I then arrived in Camden at around 4:30 and due to some miss-communication the people I had arranged to meet turned up later than I expected, but this was all well and good though as I had the company of Mark, who is Telepathy's press manager until fellow RAMzine team member Ash showed up and we made our way into the venue's backstage area.
Sitting backstage we managed to find the time to talk with members of all the bands playing and have a few drinks with them before the show kicked off, it was interesting to hear some of the road stories from each band and enjoy a laugh and a joke with them all. Ash and I managed to grab a quick interview with Telepathy, who were very hyped for the show and more than happy to chat with us, we talked for a good 30 minutes, but now it was time to enjoy what was on offer.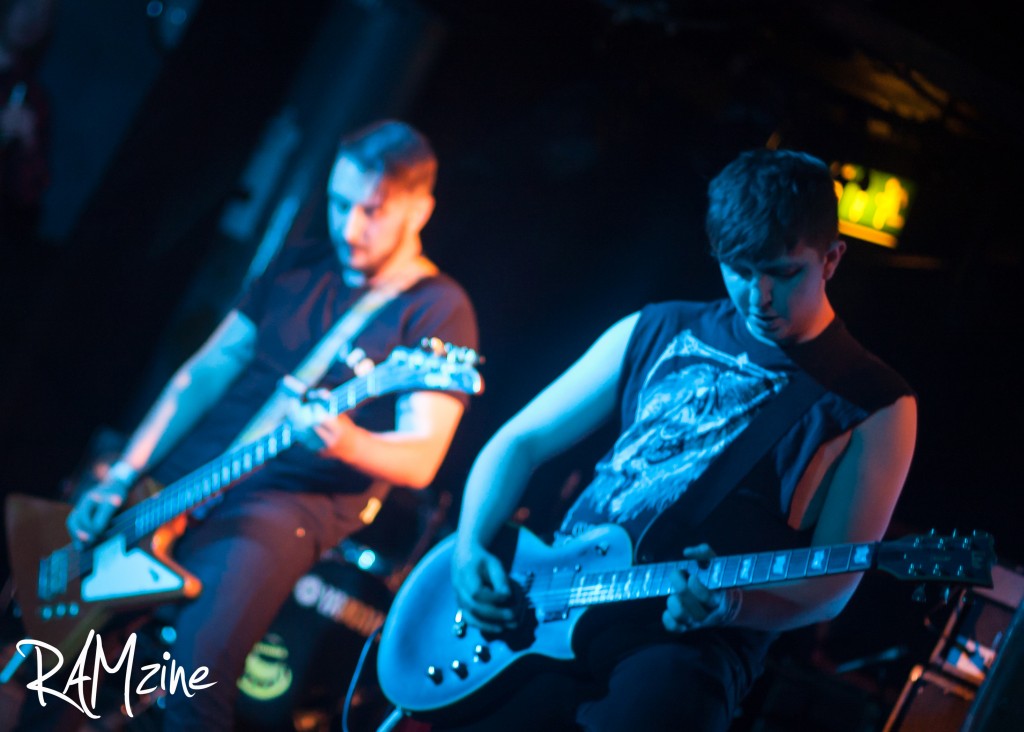 First up was Telepathy who are a superb instrumental band, who released the brilliant '12 Areas' last year. They played their way through an enthusiastic set of melodic and raw sounding instrumental music, and despite a minimal crowd (this always happens for opening acts in London and it annoys me), they kept everyone interested and cheering with each song. I can only hope next time Telepathy play fans show up in support.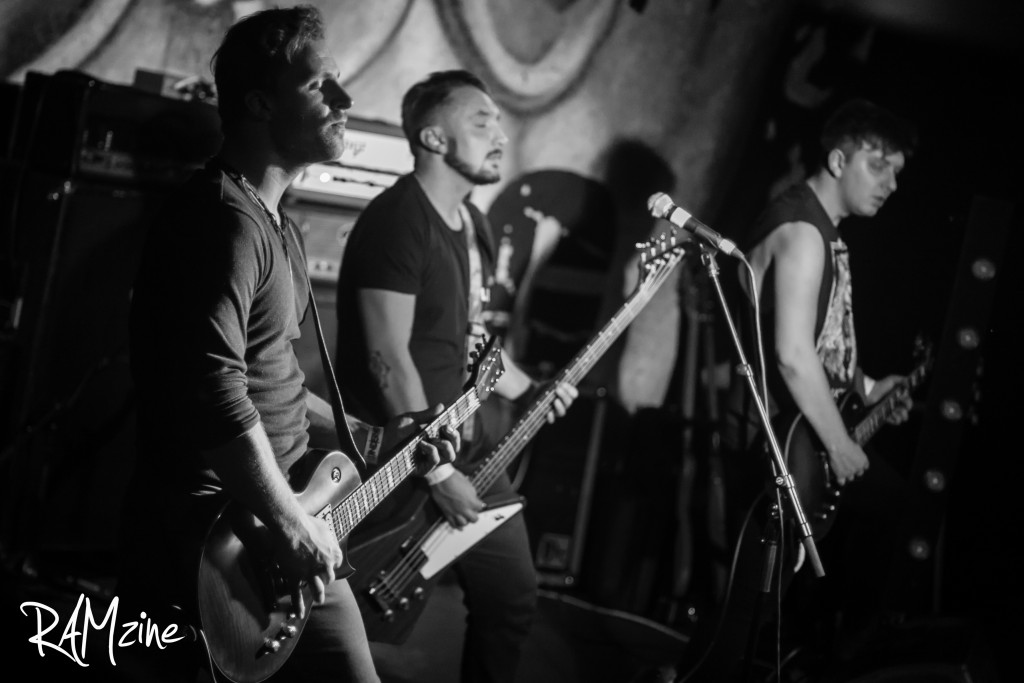 After this set I managed to go pick up a Raging Speedhorn t-shirt and a Gurt hoodie for myself, I always like to buy merch at a show and support the bands playing. During the break between bands I also managed to have chat with Gurt's lead singer Gareth Kelly, who was extremely excited by the fact that his band were playing alongside Raging Speedhorn.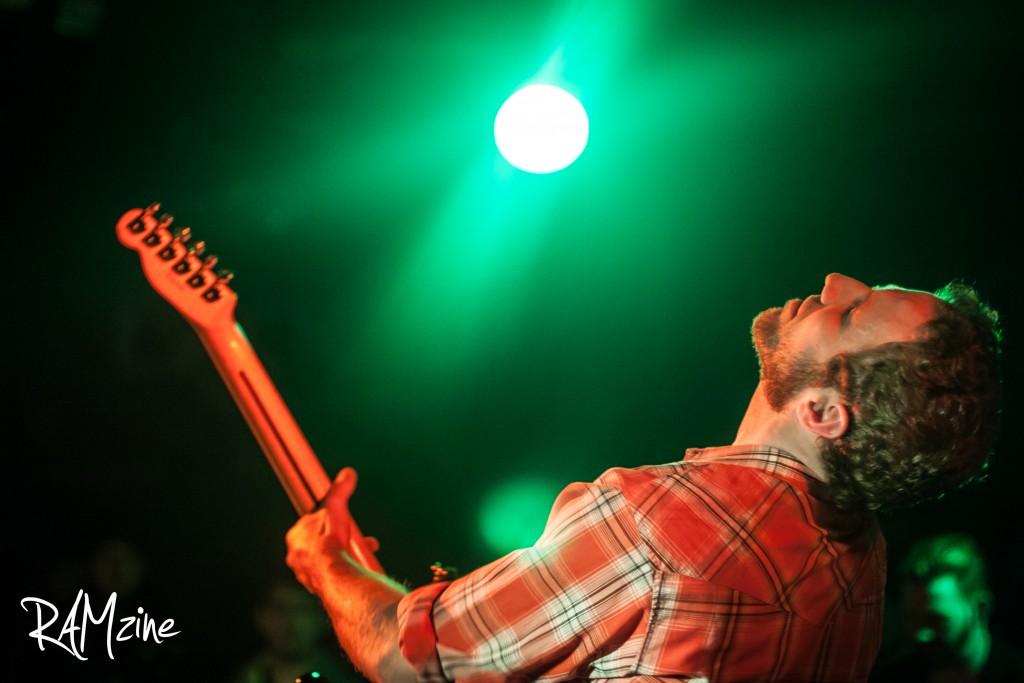 Next up were Ten Foot Wizard, who have an awesome heavy blues rock sound. They blasted through their set like a rock n roll freight train. They had an ever expanding crowd entertained throughout, their singer Gary has a very unique rock n roll drawl to his voice, and it was nice to see the crowd dancing along to their music. A personal highlight for me was when they played the awesome 'Covered in tits', the use of a megaphone in this song added to the experience, it got me down on the dancefloor area jumping around and making a fool out of myself, this is a band that I can see going on to do great things for rock music.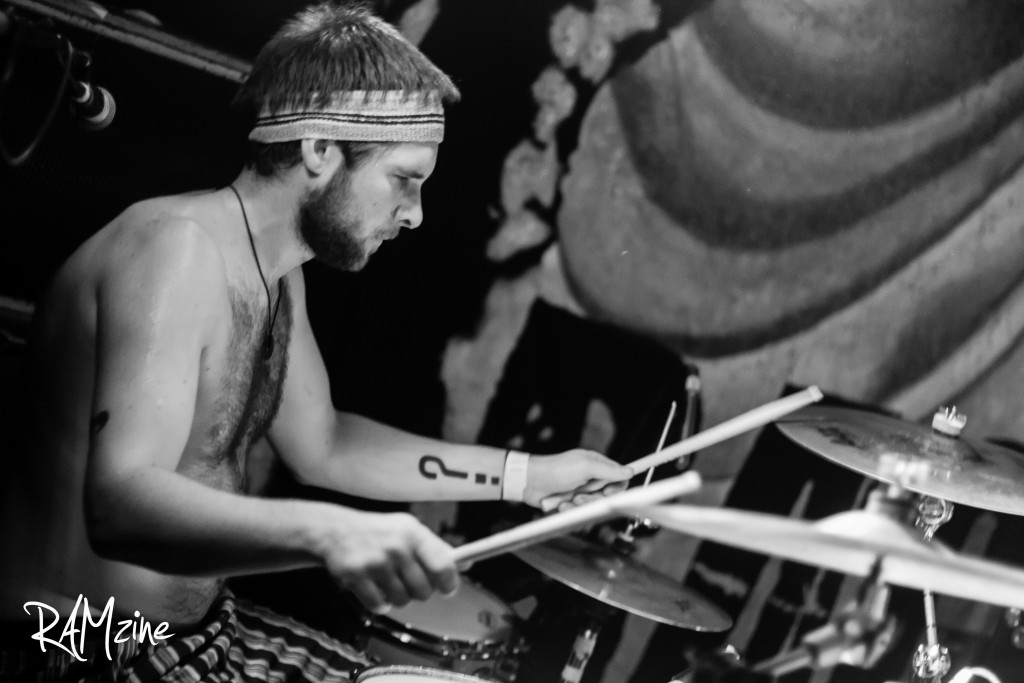 During this break Ash and I, were called backstage to do an interview with Jim Palmer and Jamie Thompson of Raging Speedhorn, this was a strange and unique interview as it took place in a toilet, but it is always a pleasure to chat with these guys as I have been a huge fan of the band and have always helped support their reunion.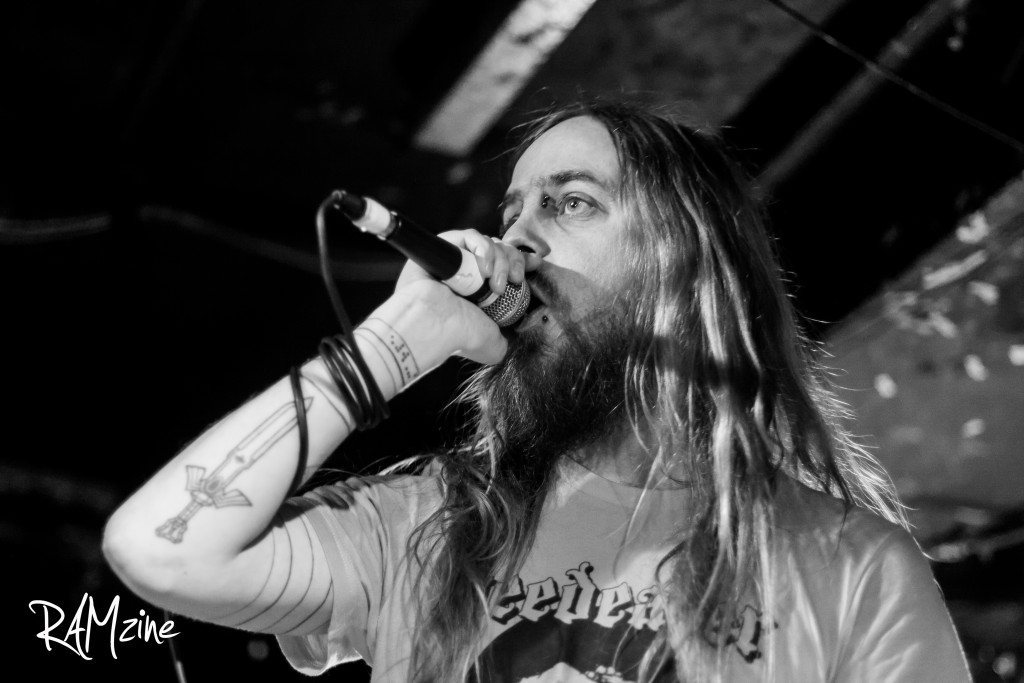 Gurt were up next, their epic brand of aggressive, dirty sounding sldugey music has resonated with me since I first saw the band at Bloodstock back in 2014, their album 'Horrendosaurus' is sheer bliss, and tonight it just gets better. Frontman Gareth looks like an excited child on stage as he blasts through a hyper and bold sounding set, the crowd is eating this up and enjoying every single minute, and I am sweating like mad in a heavy crowd that has finally packed out the venue. Gurt decide to treat the London crowd to their cover version of a Christmas classic 'Walking in the air', and it sounds so perfect having a slowed down sound on it, Aled Jones would be proud. Gurt are on point tonight and a very appreciative crowd, shows that this is an amazing live band, the moshing I have just watched and taken part of was some of the best I have been in this year.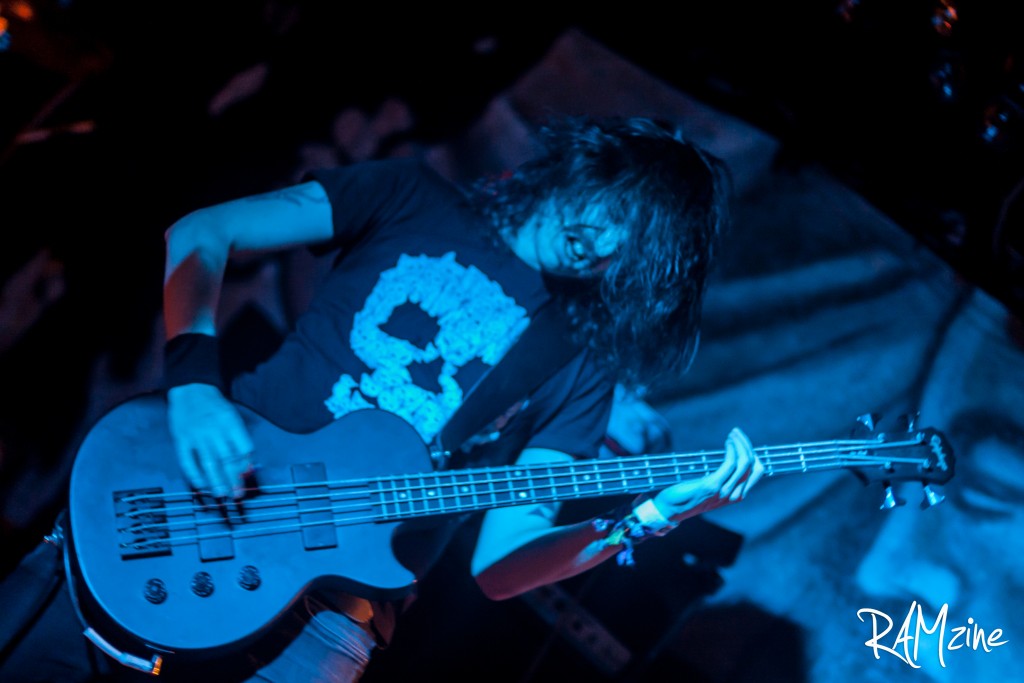 After this, I got note that a film crew are here to make an advert for Bodyform, this seems a strange gig to film an advert for feminine products, but seeing various crews inside and outside the venue has everyone intrigued and making jokes about it all. I managed to have a quick catch up with Raging Speedhorn's manager Tom Brumpton and thank him for inviting me to the show, it's always nice to see bands you love work their arses off on stage and make their fans happy.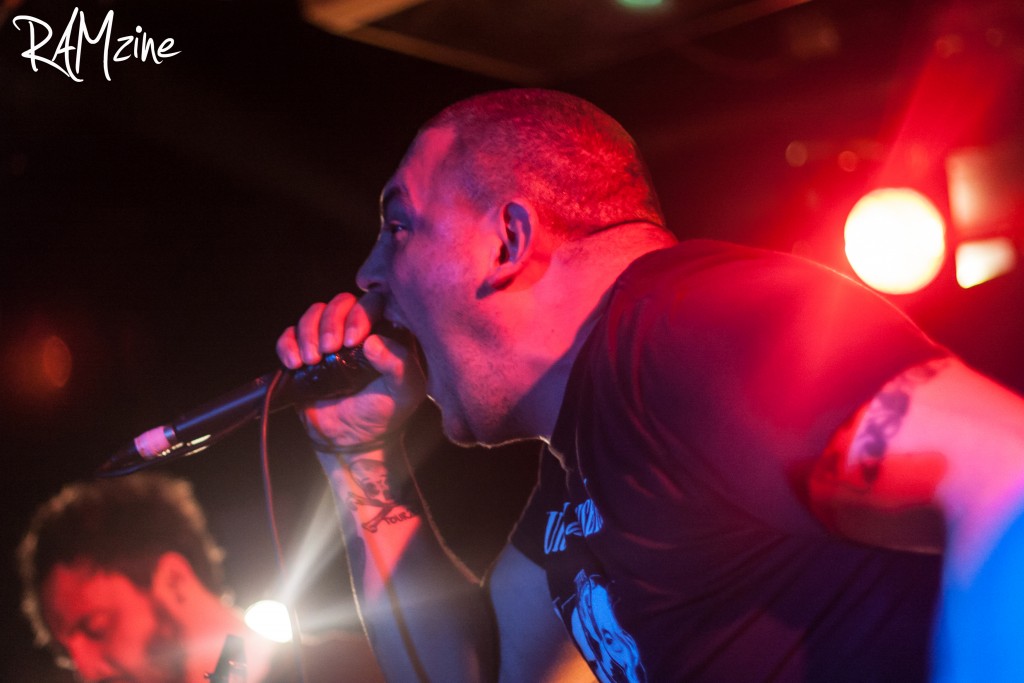 Last but not least, are the mighty Raging Speedhorn, I have loved this band for years and am super stoked to see them back together and doing well on their reunion, tonight proves to me why they are always worth catching on tour. Front-man John and Frank, blast through songs with such raw aggression that gets the crowd moshing, crowd surfing and bouncing all over the place. Drummer Gordon is bashing the hell out of his kit, whilst a superb set including 'Halfway to hell', 'Thumper' and a new song (unfortunately didn't catch the name of it), keeps the crowd entertained and singing along throughout. Speedhorn are destroying the Underworld tonight and just seeing how much fun the band are having, makes me realise how great it is to go catch one of your favourite bands live.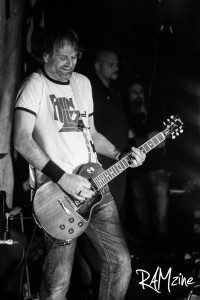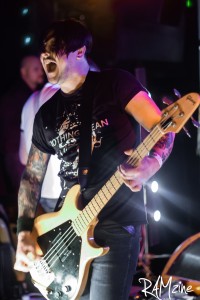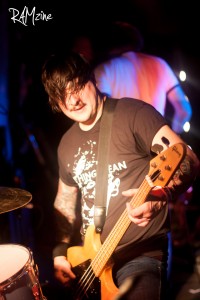 Raging Speedhorn end their set, with the stomping 'Iron cobra' which makes the crowd go insane, moshpits everywhere and it makes a perfect end to a perfect night of music, I managed to go and thank all the bands afterwards for a great show, it's always great to see a show that has such power and emotion in it, many thanks to Telepathy, Ten Foot Wizard, Gurt, Raging Speedhorn and everyone else for the hospitality, one of the best shows I have been to in a while.