Everyone needs some Therapy?!
As some of you may know the Threapy? Disquiet Tour has not had a smooth start due to Andy's illness, therefore it has really started at the Concorde2 in Brighton 31th March. The Concorde 2 team delivered a smooth experience to both the audience and the musicians both sound and light wise.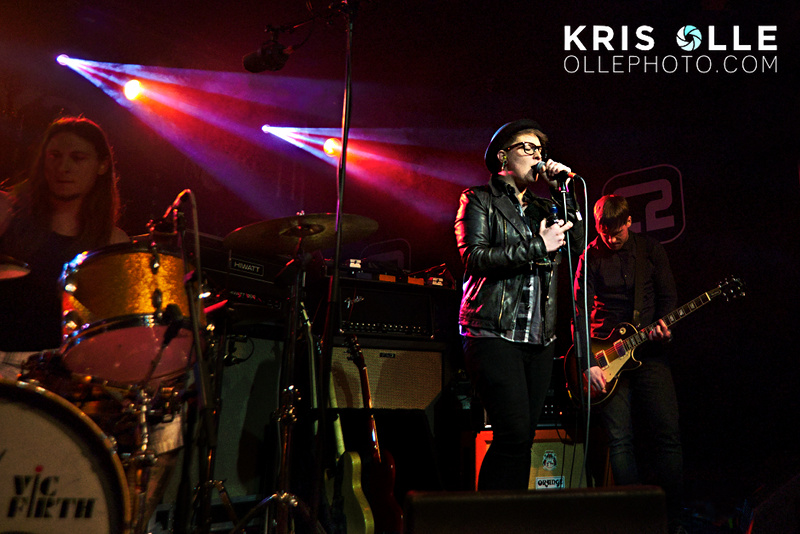 The first guest on the bill was Thirthy Six Strategies who are a Worcester based female fronted 5 piece punk rock band. Their 30 minute set included new tracks from the Strategy Three LP – In the following order: 'Treading on Angels', 'Waging Wars', 'Never a Good Way to Die', 'Black Flies', 'We Disconnect', 'Swallowing Swords' and 'Words of Cold Fire'. After their first song Marie Vockins introduced the band, they rocked on and set the tone for the evening. My personal favourite was 'Dark Flies', Marie has a rusty sweet voice that gives a unique vibe to the whole performance and a pleasure to listen to.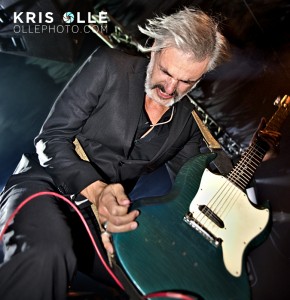 Next up came the sharp dressed 3 piece Belgian rock band Triggerfinger. Their unconventional look would probably fit into a fashion magazine rather than a rock gig, but they really did know how to rock. The energy levels were lifted instantly in the room as soon as the set started. Their live performance excellence, mastery in tension building, showmanship and experience shined as a blazing fire and we were hypnotized. Their set showcased the following tracks: 'Black Panic', 'By Absence of the Sun', 'On My Knees', 'My Baby's Got a Gun' and 'All This Dancing Around'. It was just awesome! I strongly recommend listening to 'By Absence of The Sun' – there are also videos floating on youtube if you want to introduce yourself to their music.
Finally Therapy? delivered the big bang that we were all waiting for have to say they really had to work hard after TriggerFingers performance. There was great selection from albums of 25 years: Disquiet (2015), High Anxiety (2003), Infernal Love (1995), Troublegum (1994), Nurse (1992) and Pleasure Death (1992). The house got filled up with people all generations represented themselves some of us became 16 again as we were enjoying the little time travel. The new and old tunes blend together nicely into a cohesive experience. We all smiled like teens and the band soaked in the love and energy that was in the air. There was rock anthem singing, jumping, headbanging and everything that happens at an exceptional gig.
The set started with 'Still Hurts', 'Tides' (Disquiet) followed by 'Isolation'. Andy dedicated 'Die Laughing' (Troublegum) to Curt Cobain and continued with 'Idiot Cousin' dedicated to ThirtySixStrategies.
We learned that Andy prefers to support the local economy, so he had his hair cut in Brighton earlier on that day. They continued with songs from the new album 'Turn', 'Torment Sorrow Misery Strife' (Disquiet). We did a bit of time travel to 1995 as 'Stories', 'A Moment of Clarity' (Infernal love), 'Rust' (High Anxiety), and 'Good News Is No News' (Disquiet) was played. Andy shared a short story about his 25th birthday and certain tablets that he was given by his mates.
The rest of the set continued: 'Fall Behind' (Disquiet), 'Insecurity' (Disquiet), 'Nowhere' (Troublegum), 'Teethgrinder' (Nurse), 'Deathstimate' (Disquiet) dedicated to Triggerfinger, 'Vulgar Display of Powder' (Disquiet), 'Knives' (Troublegum), 'Potato Junkie' (Pleasure Death) and the famous rock anthem 'Screamager' (Troublegum).
It was a great night on the way out I snapped the last Disquiet discs for a tenner and have been listening to it since then.