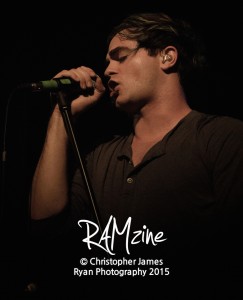 It's been a truly unforgettable night. Third Eye Blind were incredible! I'm glad to witness them play in Manchester as part of their UK tour after so many years in the dark.
Supporting Third Eye Blind tonight is a rising band, along for the ride called Symmetry. Symmetry are a fresh pop rock band out of LA, setting a positive mood for the night with a great mix of tracks. This included a few covers too which was surprising, but worked really well. During the start of the set Mike Campbell (lead singer) was clearly in a good mood, he jumps into the crowd and grabs one of the fans phones, to then starts selfie singing to it.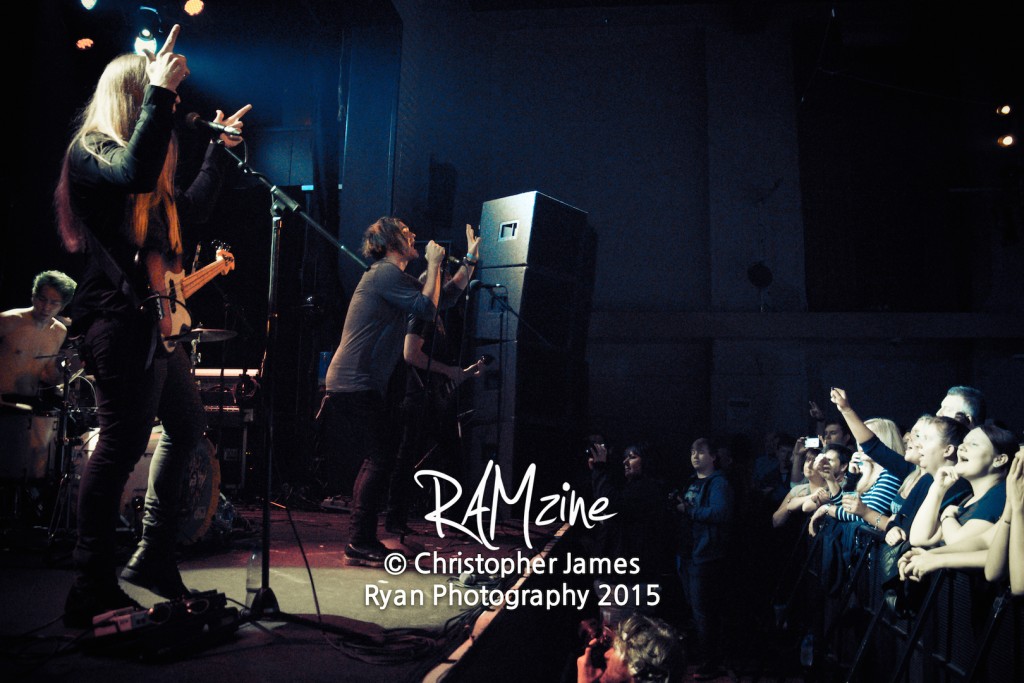 Onto the surprising cover, 'Roar' by Katy Perry, and they did a great job and the crowd certainly loved it. Now I can't remember the track name but for one song they dedicated to a dear friend they lost, making the track from scratch mellowing out which will hit you in the feels. But not ending on a low note, playing their new single, 'The Cure'. A great mix of heavy rock and pop, this is a brilliant example of what they sound like and I recommend having a listen. It will leave you in the zone and the music will flow.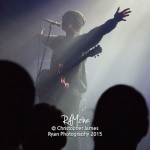 The times comes for Third Eye Blind. Its dark, foggy and a few beams of light the crowd are ecstatic. It gets darker and after a minute of the into 'Everything is easy', Stephan Jenkins comes onto stage alone singing, you can barely see and he's all dressed in black. When 'Dopamine' starts everything lights up, its so happy and energetic Stephan undresses and you can see the happiness coming from him, everyone is cheering and singing along.
But that's not all, Stephan begins to talk about some well known tracks and then they play one of their most well known singles 'I Never Let You Go', and everyone losses it. The whole room is filled with energy, everyone is singing and the band look speechless as they play with pride. Stephan starts talking about how grateful he is to perform at Manchester tonight, thanking the fans for the support. Saying he's been waiting to do shows again for years and he doesn't know why it's taken them so long. "It's been five years since the last album and we don't know why we just went quiet" he tells us.

It's mad to think that the last time they were in Manchester was when they supported Oasis, back in the day. On top of this they speak about when they first started playing shows in front of about six people. They tell us that at one show a guy came up and wanted to sign them a record deal and now they are headlining shows. So this is more evidence to play every show, as you never know who is watching.
During the show I spoke to a few of the fans. Lisa Smith traveled from Glasgow to see Third Eye Blind a week before her wedding. Adam Bryant who has been a fan since he was a teen says he's been "waiting sixteen years to see them". Adam also says that it's a treat to see, as it's rare for some bands to play outside their own country so this is truly remarkable.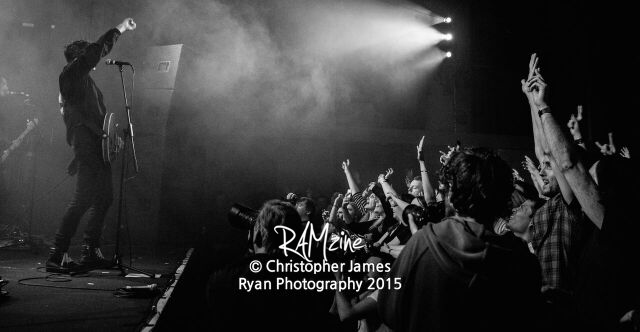 Continuing on with the classics another favorite is played – 'Motorcycle Drive By'. It was beautiful, everyone was singing in harmony and soon as the main beat hits in, that was it everything kicked up the awesome scale, I was speechless. During the course of the night a few more classics were played such as 'Graduate', 'Loosing A Whole New Year', 'Hows It Going To Be' and 'Jumper'.
Towards the end of the show the crowd are going nuts demanding more and they come back on playing a few more tracks 'Something In You' and 'Semi Charmed Life'. Everyone went bat shit crazy before a chilled ending of 'Bonfire' while Third Eye Blind take another moment to thank the crowd for being here.
And that's it. After six years of waiting for a new album and donkeys years for a UK tour its over sadly. One of a few bands I can now tick off my bucket list!
Third Eye Blind set list: Everything is Easy, Wounded, Dopamine, Never Let You Go, Back to Zero, Motorcycle Drive By, Can You Take Me, Graduate, Rites of Passage / With or Without You, Slow Motion, All These Things / Can't Get Away, How's It Going To Be, Mine, Losing a Whole Year, Persephone (Partial), Jumper, Something in You, Semi-Charmed Life, Bonfire (clip).