Scottish pop rockers Altered Sky have announced details of their highly anticipated debut album 'Without Wonderland.'
The album is set for release Nov 20th 2015 and we had the rare opportunity to see the album performed by the band — up-close-and-personal — at a special album launch show held at THE VENUE — 229 Great Portland Street, London.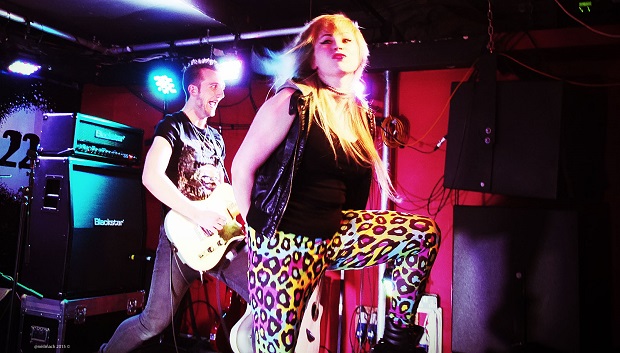 The album was recorded in the famous Longwave Studios in Cardiff and produced by Romesh Dodangoda who has worked with Twin Atlantic, Bullet For My Valentine, The Blackout, Funeral For A Friend etc.
Altered Sky said:
"This album is the best thing we've done to date. This whole year has been building up to the release and we can't wait to get it out there!"
The band had made the long journey from Glasgow to be at the London venue. Yet their launch show was filled with the unbridled energy and the authority we have come to expect.
Crowd favourites included 'This War Is Mine' which is a wild revolution … the idea that protest and rebellion can be a personal matter (and it is). So guitars sighed and seemed to agree. The soft breakdown allowed audience members to focus on the concept (and perhaps despair of everything!) But no, the band roared back with attitude and daring… giving hope to us all.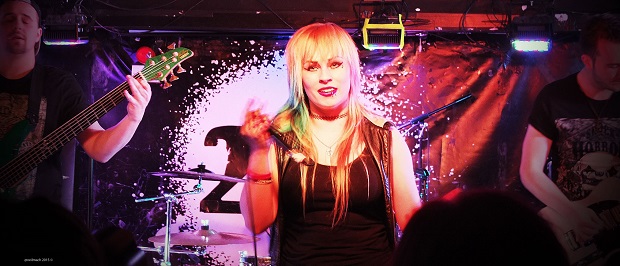 'Stupid In The Dark' had fine lines of guitar contending with those intriguing beats set down by Amy Blair. The song soon fused together. The melody kept us close. And the voice never failed to impress. Ana was constantly upbeat and extraordinarily lively. This song was as vibrant as any carnival party — although, of course, darkness lurks in the corners. But the "I feel so alive …" lyric never seemed cynical. And the audience shared the sense of liberation and freedom that was held in those words.
The bass guitar on 'Apple Tree' moaned like a sore thumb hit by a hammer, but the melody held true. The anthem soon began… helped by pounding guitars and stardust vocals that seemed to flicker in the London air like fireflies lifting spirit.
So what's the album like? It is a wonderful collection of songs. Uplifting and lively to the core. And always very, very bright.
The album is available for pre-order now from http://store.alteredsky.com
Each pre-order will receive two instantly streamable tracks from the album. "This War is Mine" and "Stupid In The Dark".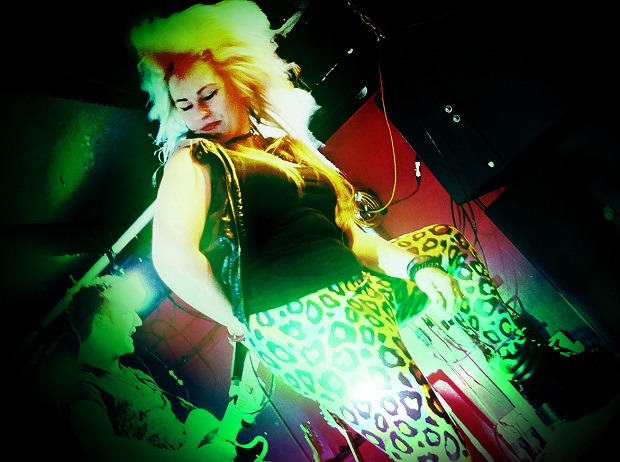 You can catch Altered Sky at the following shows:
November 22nd Leeds, Key Club
November 23rd Manchester, Factory
November 24th Newcastle, Think Tank
November 25th London, The Garage
November 26th Basingstoke, Sanctuary
November 27th Cheltenham, The 2 Pigs
November 28th Undertone, Cardiff
November 29th Birmingham, The Rainbow
November 30th Glasgow, G2