It was only two years ago when the line-up of UK festivals were criticised for not representing female musicians in the rock scene. One of the excuses thrown about was 'Not enough women in bands'. This is frankly BS. Not only has there been, but there still is (more than ever) women in rock bands. Nothing new but here we have three of the most exciting, up-and-coming, rock bands in the world. Guess what – they are all fronted by women. No matter who you are, its how you play live which really shows what kind of band you are.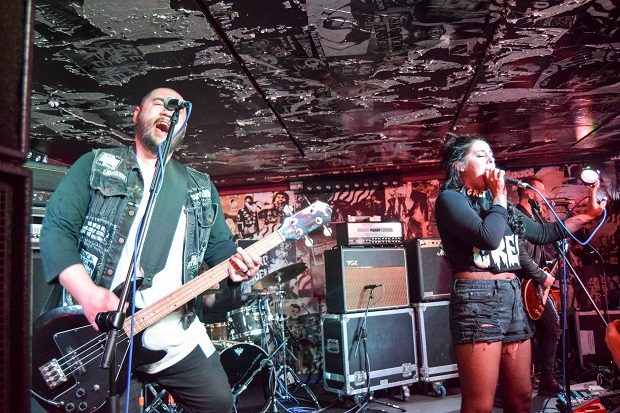 First are Midlands hard rockers Eva Plays Dead. This lot are first a foremost – LOUD! The noise of EPD fills the always fan-filled Think Tank tonight as Tiggy Dee belts out these tunes. The guitars, bass and drums create a small earthquake on stage. And boy, do these guys jam pack a support slot with a lot of solid tracks. Certainly a band to check out in the future, in a bigger room to fill with sound. Their final track sees drummer Seb Boyse takes his kit on to the floor and goes crazy a la Animal from The Muppets mixed with Nirvana-era Dave Grohl.
Surprising thing is which band is on next. Although the tour is billed as a 'co headline' or 'double bill' it was understood that Devilskin would finish the gig. This is due to their increasing popularity in homeland of  New Zealand, and around the world. It looks like tonight's 'headline act' is Sumo Cyco, as Devilskin are up next. It's easy to see their appeal across the globe with monster riffs from red beards Nail and Paul Martin, plus the siren-esque Jennie Skulander on lead vocals.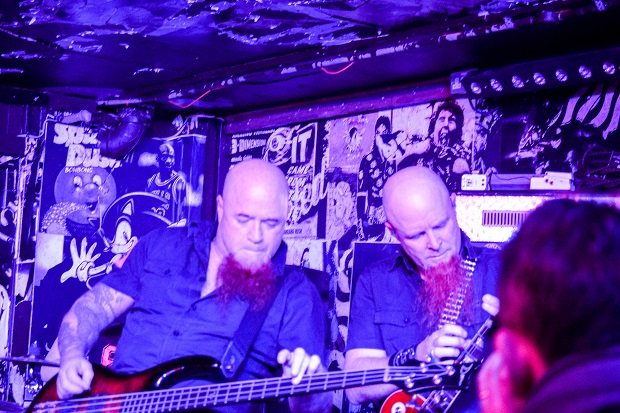 Although Devilskin may be new to the UK, their set is jam-packed with anthems. Skulander's vocal can turn from Dani Filth to Celine Dion in just a few bars, tracks like tracks like 'Start A Revolution show  why this band were originally considered the headliner of this tour. Speaking of which, Devilskin carry out a full set, loud and proud as they would in a bigger New Zealand venue, finishing with a cover of Heart's 'Barracuda'. A fantastic set and great introduction to the hard rockers.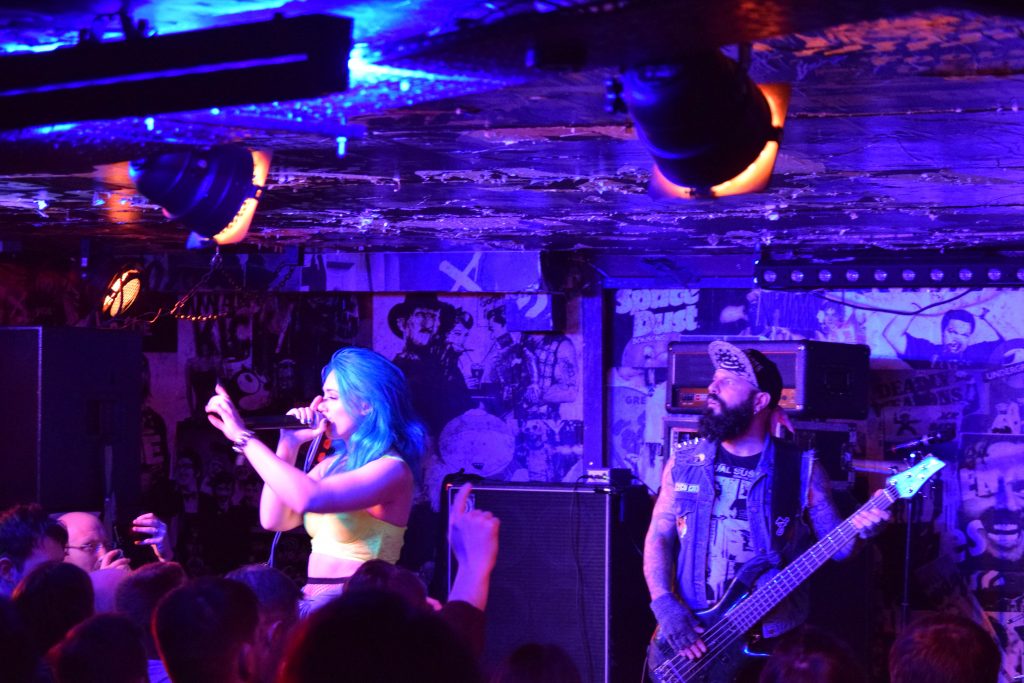 So this leads us to our actual headline act – Sumo Cyco. A band who have grown so much in the past three years. A band who despite financial and workload issues have always pulled it out of the bag in the studio and on stage. Now headlining tonight's show with a brand new bag of tracks from their second record Opus Mar.  Starting off with the now-classic 'Interceptor', this promises to be a perfect showcase of both albums. Following with the lead single from Opus Mar. 'Anti-anthem' confirms this band already have a great show ahead of themselves.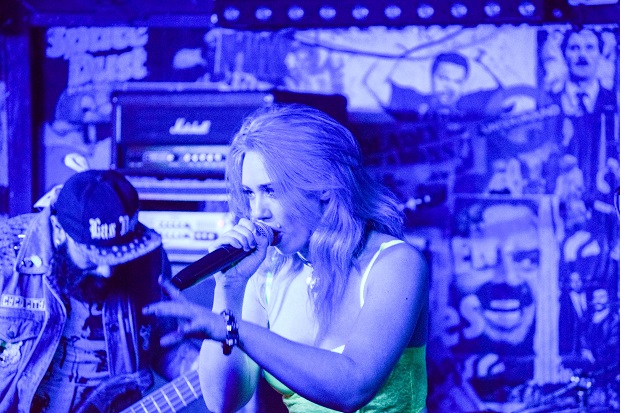 The energy of vocalist Skye Sweetnam is boundless, leaping around the stage as well as the rest of the venue…who needs a stage anyway? At one point she even balances on the shoulders of guitarist Matt 'MD' Drake. Tossing back and forth between records, this really feels like a 'greatest hits' set. The penultimate track is 'Move Mountains' which is a collaboration with Skindred's Benji Webbe on 'Opus Mar'  – he isn't here, as you can imagine – but MD and Skye do a great job of taking over his contributions.
The set ends with the track that got this band noticed, 'Fighter', drawing a line under the set-list, albeit a zig-zagged line. Sumo Cyco usually include a cover version with their unique twist on it. Sadly this wasn't the case tonight, but also shows Skye and the boys are confident enough to fill their set with original material at this stage. Which is more than a good thing. As mentioned before Devilskin's set was pretty huge for what isn't a headline slot, leaving SC with less time. With more time the Canadians could have played their full back catalogue and more.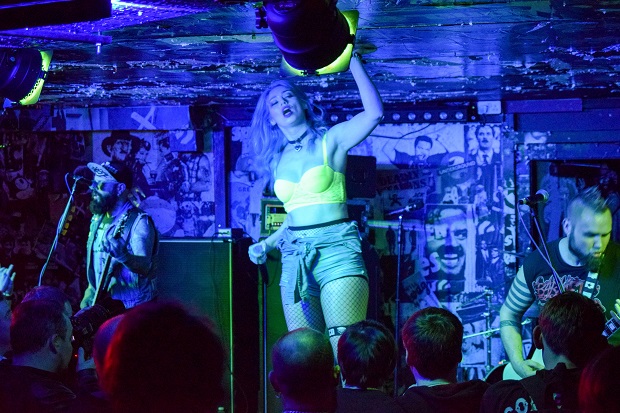 We caught up with Sumo Cyco's vocalist, Skye Sweetnam, before the show. You can listen to the interview below: