When you are told to take out just under two months from gigs for health reasons from your doctors, some choose to return to it lightly, others jump in the deep end. I returned to doing gigs with photographing Nails the weekend previous, nothing quite like an explosive gig such as that to get you back in the game. Is there anything that can match that electricity and intensity though, well of course! Just as my wounds seem to have healed, it is time to really test the waters, after all, no one chooses to jump off a cliff edge into deep water just the once.
Fast forward a week since my return to gigs and I find myself in one of my favourite Camden rock/metal pubs; The Black Heart. A sucker for great beer and good music, this place is perfect for me and many others, and tonight is a great night to be down. In the extremely small capacity venue upstairs are three bands preparing to provide a night of pure heaviness, and the crowds downstairs are well underway in drinking in anticipation.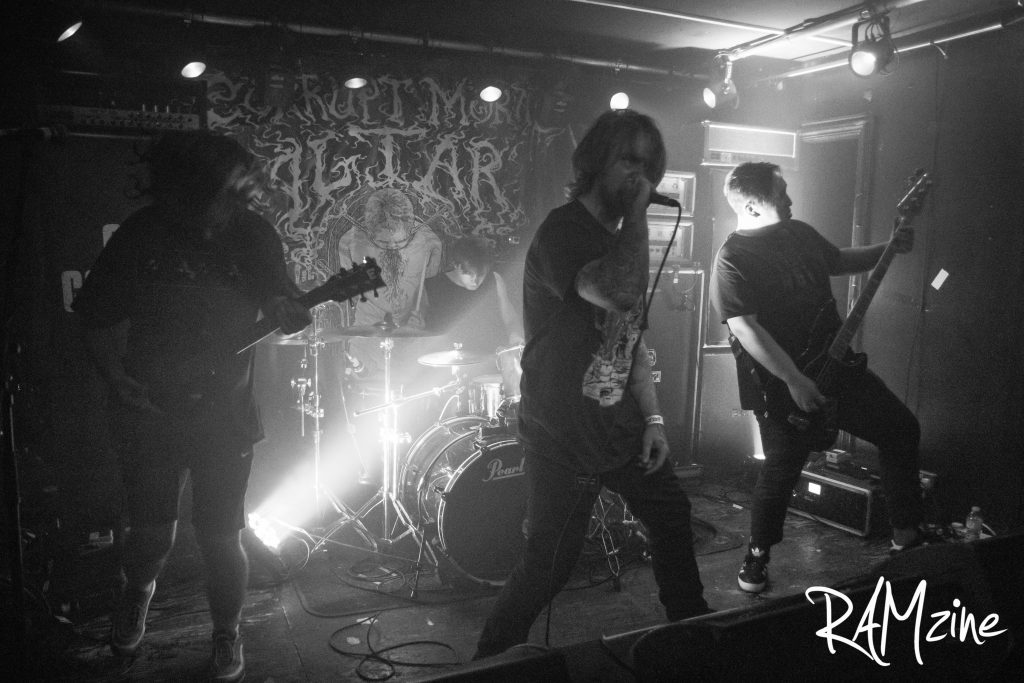 Up first were God Complex, a four-piece metal outfit newly started out this year hailing from Merseyside. Despite their lack of years as a unit, they are under Tone Management which really shows just how much promise the band has. A heavy, bludgeoning set off tracks giving those that love a beat down plenty to get their energy out in, they provided a great start even if not to the taste of everyone, come the end of their set, it may have seemed almost incomplete as they finish and clear the stage as the final song ends with little to no word, but they certainly started the night well.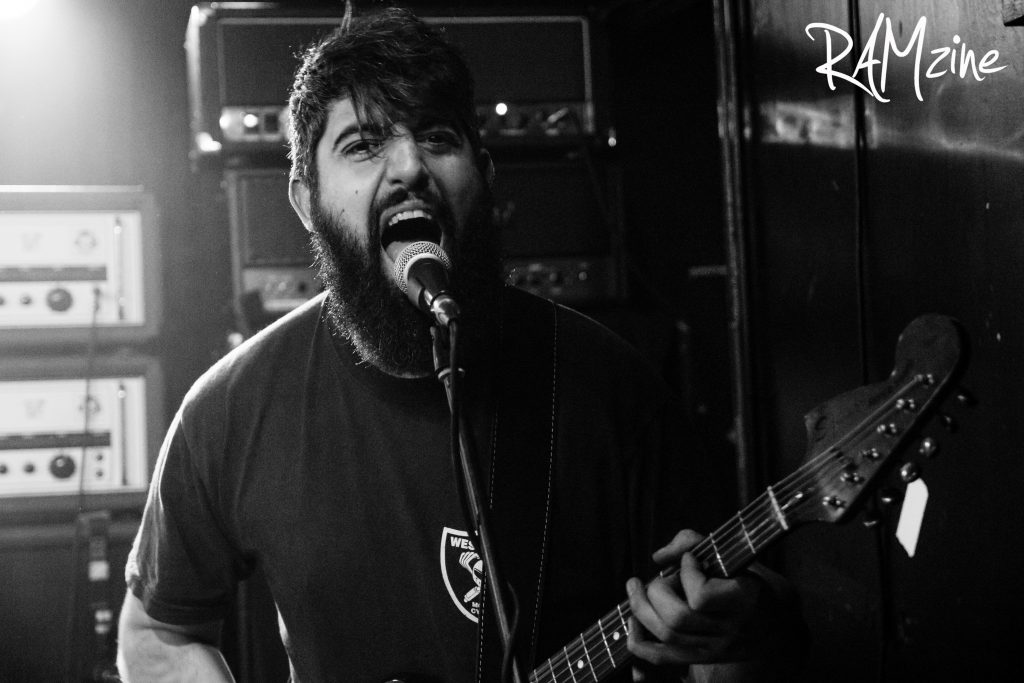 Following up were another band I didn't know too well, but I knew enough of what I thought to expect. Corrupt Moral Altar raises the bar and keeps it there throughout their show. Hard to pigeonhole into anyone few styles, but all to the far end of extreme with each one. Punk, sludge, grind, hardcore, it is all there and strongly present with absolute masses of presence. Music aside they are highly entertaining too, but you can't expect a band not to be when they take to the stage with bottles of Buckfast in hand. A seamless set with pinpoint accuracy, not a moment is left wasted in the alcohol-fuelled frenzy. Worth the cost of the ticket alone, they are a must-see band, but until you get a chance if you missed out, it is highly worth checking their band camp site to find their latest album release with a name your price tag on it (Don't be shy on that price, it'll be worth it).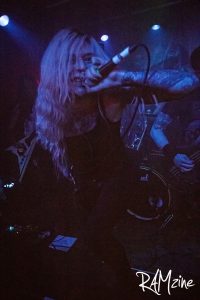 Possibly the most intimate gig they'll be doing this year, Venom Prison had the venue at full capacity, a far cry from when I last captured them on the main stage at Bloodstock Festival earlier this year. It was never in doubt that they would have the place sold out, and for good reason. Many bands have flirted with both hardcore and death metal but never has a band blended they two so well together. Dropping all the lights to almost nothing with strong, floor level strobe lighting from behind, it brought they already compact room into the palm of the band's hands, and they throttled the life out of it. Larissa made full use of what little room she had on the packed stage, often leering into the crowd, at times thrusting the microphone into their faces grabbing their vocals, a truly most encapsulating experience that those fans will not forget. Jay seemed to be lethal hidden away behind the kit in-between the amps, firing on all cylinders, while bassist Mike and guitarists Ash and Ben run an extremely tight ship on the strings. Their set rested mainly on their one full release 'Animus' of which the tour is supporting, with a couple of tracks from their EP 'The Primal Chaos', but it did seem to fly through too quickly. Maybe it was the fact it was a Sunday night, or perhaps taking into account the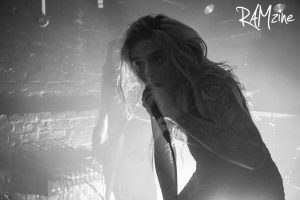 sheer energy and enjoyment that all had, one thing is for certain though. Despite how short it may have felt, they left nothing on that stage and most definitely got the most out of the crowd. Just to add to the level the band goes to, within moments of finishing and leaving the stage, Larissa made her way back to meet and greet fans and have pictures taken without a moments hesitation, a real fans band and perhaps the most ideal role model any female could find in a frontwoman, let alone in just the person she is and what she stands for, the World certainly needs more people like her. I imagine come next year where they will be supporting Trivium will see them wasting no time between being on the stage and at their merch stall to meet the people. I for one will be doing all I can to get myself back down to see them again without a shadow of a doubt!
Venom Prison setlist:
Abysmal Agony
Babylon the Whore
Desecration of the Human Privilege
Corrode the Black Sun
Devoid
Perpetrator Emasculation
Womb Forced Animus
Celestial Patricide
Primal Chaos