If you think you've had a good 2013, there are five boys from Cambridge that just might have beat you. Releasing debut album 'Signals' at the beginning of the year and touring worldwide since – has thrust Mallory Knox into the eye of the rock scene, with the album receiving widespread acclaim and making it on to many an 'album of the year' list. So it's quite unsurprising to see them playing tonight to a sold out audience.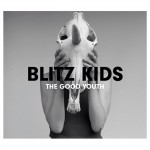 Serving as main support, Blitz Kids are definitely a hit with the audience, with vocalist Joe James proclaiming the night – the "best reaction we've had in London." With their soaring choruses and tight harmonies, playing pop-punk with a rock and roll edge, their catchy tunes could definitely find them new fans in 2014. They provide a great warm up, bringing a fun and upbeat set-list; even slowing it down for new song 'Title Fight' didn't discourage the excitable audience one bit.
If the reaction for Blitz Kids was incredible, Mallory Knox pushed it up to the max, with the floor exploding from the word go. Having only released one full length album, the set list featured plenty of tracks from 'Signals', along with some older songs from their 'Pilot' EP. The boys also treated the audience to a brand new song, 'Ghost In The Mirror'. Despite their relatively short time in the spotlight, Mallory Knox have definitely found themselves a definitive sound, which the new song definitely continues. Things slowed down for '1949', somewhat of a modern day take on a power ballad, and the performance featured much lighter and phone waving, as well as and a lone shoulder standing from one of the crowd. The track also proved that you don't always need to twiddle like there's no tomorrow, with a simple yet evoking and powerful solo.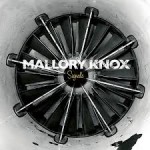 At moments throughout the night, it nearly felt like the band didn't even need to be there, with the crowd almost drowning out the vocals – particularly during 'Oceans', which had one of the biggest crowd reactions of the night. But Mallory Knox still dominated the stage, with an engaging and exciting performance and spot on vocals and musicality. With vocalist Mikey Chapman repeatedly thanking the audience for supporting them, the relationship between band and fans seemed incredibly strong, and just a simple hand movement had the crowd parting during the final moments of 'Death Rattle'.
Ending the encore with 'Lighthouse' – the track that propelled the band onto mainstream radio – gave the perfect chance for the band to demonstrate exactly why they've been making waves in 2013; a catchy anthemic track that translates fantastically in a live setting. Leading the way in contemporary British rock with a more diverse fanbase than a lot of other young acts, don't be surprised if 2014 takes Mallory Knox to the next level.
The Tour Poster: