Imagine that when the original The Jeff Beck Group imploded Rod and Ronnie didn't team up with The Small Faces but the main man himself along with Rod's replacement Bobby Tench did instead. This version of The Faces would keep the blues rock/psychedelic-proto hard rock and soul from the original JBG while the melodies and good time singalong hearts-on-their-sleeves soul bent of the former mod group would also be retained.
It could only ever last one album because of the personalities involved, but there's a fair few tracks on this here new album that wouldn't have been out of place on such a disc. And, one senses, there's likely to be more harmony in this particular gathering, so it may have some mileage.
There's also no denying album opener 'Come Together' leans on same-named titled Beatles classic rather heavily but as if retooled by US metal funk act Mother's Finest, with added juiced up heavy psychedelia – An environmental, mental and war cautioning number with soul rapping and rocking strut funk brings it up to date.
Similarly, 'Let Me Love You' slides in with a soul blues roll before veering oh so close to its Jeff Beck Group namesake from their Truth album. Malone stakes a claim as writer of this proto hard rock tune, while Sibun injects flashes of other early Beck style lines into the number. The listener's reaction to these two numbers is going to influence how they feel about this combo overall.
Diverting a little, 'I Want You Back' could be Robert Cray's 'Strong Persuader' with a different male perspective, gospel backing and a rockier guitar in the soloing, while 'A Taste Of Your Love' features an acoustic intro that may have you thinking along the lines of Page & Plant's early folk excursion while lyrically it gets a bit Hendrix-as-space-child, before the drums come in and it builds to a fine Free come Stones workout.
'Jodie' is good time rock and roll, 'Lovelight' a shuffling boogie with melodious slide and upbeat vocals, both the kind of numbers that might have made the top twenty single charts back in the 70s alongside bands ranging from Blackfoot Sue to Geordie onto The Climax Blues Band. 'She's My Girl' has a rockier stance with Faces style singalongs, right down to an "Oh la la" bit, neither would it be out of place lobbed on some early Whitesnake album, 'Rabbit Hole' with its hiccupping boogie riff even more so – Malone's lyrics being familiar tropes held together in a fun evocative narrative rather than clichés it has to be said.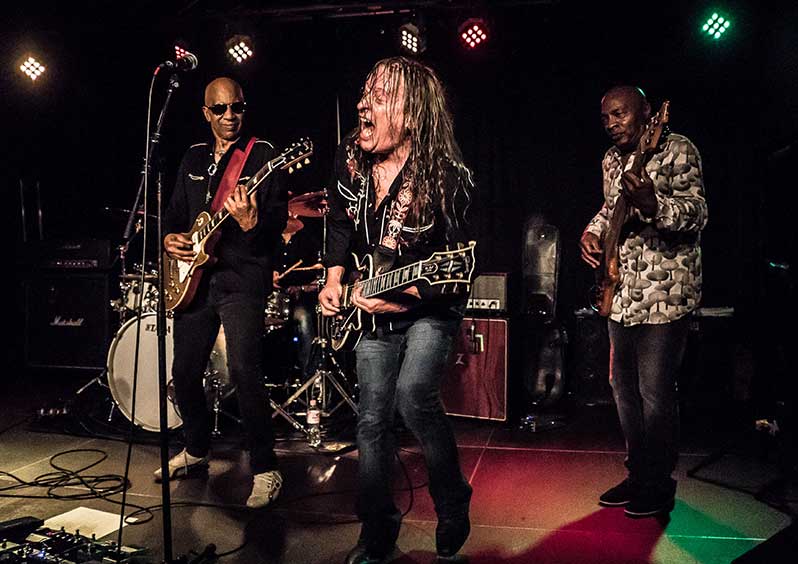 Look, comparisons are easy, too easy on occasion, but it's what they do with the songs that I admit grabs my attention. For the most part, they play like they mean it, right down to the bone. For instance, 'So Tired Of Living' might be simply a slow heart-broken blues tune but there's lengthy emotional soling that keeps your attention, taking in some minor jazz rock phrasings without coming across as either flash or crass.
'Everyday's A Miracle' is another case in point, a soul-funking number I ended up danced round the room to while decorating! Something Bobby Womack and Curtis Mayfied might have co-penned for The Isley Brothers back in the day, but should Malone and Sibun find some former Disney TV actress now old enough to wear a low-cut dress and lip-synch the ditty they could have a hit themselves.
Comparisons aside. This is a classy record. You can see why a band like this would win live awards. While there's nothing new here, it is most certainly quality listening material.