Marc Bolan, what a chancer. He played the fame game time and time again, but once he'd struck gold stayed too close to a formula that worked and it proved to be his creative downfall. The fact that he actually had talent wrapped up in his precocious elfin frame would have made him the envy of today's X-Factor wannabes.
A male model on the mod scene, chain-whipping lead guitarist in art rock band John's Children, acoustic free festival troubadour in Tyrannosaurus Rex who went on to make a much bigger noise as front man in T. Rex, and as the hit singles faded become a children's TV presenter of his own show where groups like The Damned proclaimed him the fairy godfather of punk rock. Then, as the music press began to reappraise him, and he was ready to take advantage of it again, there was a fatal car crash.
Bolan's work has been recycled if not regurgitated many a time since. At one point his fan club unearthed and produced material for eager devoted listeners but too often there were record company fat cats looking to make a quick buck. Perhaps Bolan wouldn't have seen that as a bad thing, so long as he got his cut on the deal and they used a good looking picture of him.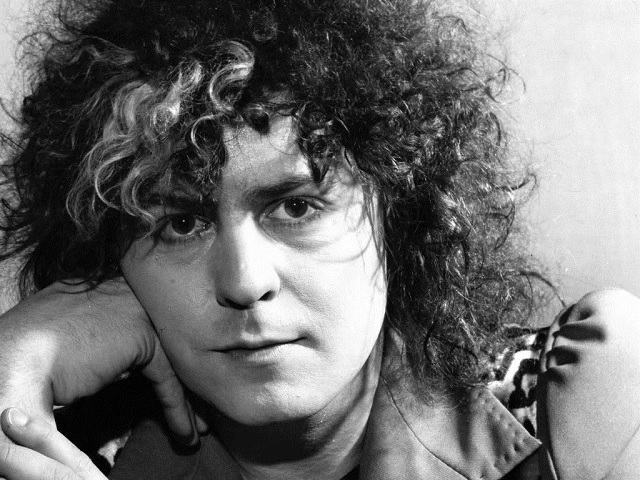 What makes this BBC 6 CD Box Set from Universal such an interesting curiosity is the amount of interviews taking up space alongside the musical output. With only an eleven track to sample of the many hours available to review, perhaps I should be grateful if his spoken words are only to promote his latest record of the time, though to listen and find any discerning distancing between him and John Peel, who had championed him so much in the early Tyrannosaurus Rex days, could prove illuminating. As it is, the Interview with David Hamilton for Insight that has Bolan talking off the cuff intimately, explaining so succinctly that he understands the rock and roll game, and that it's a glorious one where not only the fans can get off on the excitement but the performer too. Such honesty about fame is refreshing.
There are 117 tracks across the boxed collection, and though it is said to date from 1968 onwards with Disc 1 – John's Children and Tyrannosaurus Rex it must actually be 1967 as he had left John's Children by then. Legends have grown up concerning their Who-like character, but basically they were a raunchy British garage band, rowdy rockers who could hold a tune – Hot Rod Mama being atypical, what's most interesting for those unfamiliar with the band is to hear Bolan chiming in alongside main singer Andy Ellison rather than the Flo & Eddie backing vocals most people associate with T. Rex numbers, although Bolan's own fey vocals were never to everyone's taste.
It's claimed that all of the surviving BBC recordings with previously unreleased sessions taken from transcription discs, off-air recordings made on reel-to-reel tape recorders and the occasional cassette tape are contained over the length of the set, alongside 16 previously unreleased Tyrannosaurus Rex tracks, and over 20 T. Rex ones. No doubt most long-term fans will have many, even if in bootleg form, but to have them all packaged together neatly has got to be a plus. There is also the historical archiving of songs captured in live session and the studio for performance on the radio, something that was demanded back then by the Musicians' Union as a way of ensuring vinyl recordings didn't do players out of earning a living from their chosen profession – Try making that one stick in today's world where pretty young faces who can't a note without the studio correcting it.
With Tyrannosaurus Rex I've always been uneasy. When they did beat rock with acoustic guitars and heavy bongos they could be rather cool, and the Top Gear show that features them playing Salamanda Palaganda on the collection ticks that box nicely. The sub-Tolkien stream of consciousness lyrical stuff leaves me cold for the most part, mainly because it just never felt convincing but something written to try and interest a hippy crowd, despite which  it must have worked as  it's what most of that duo's fans were into.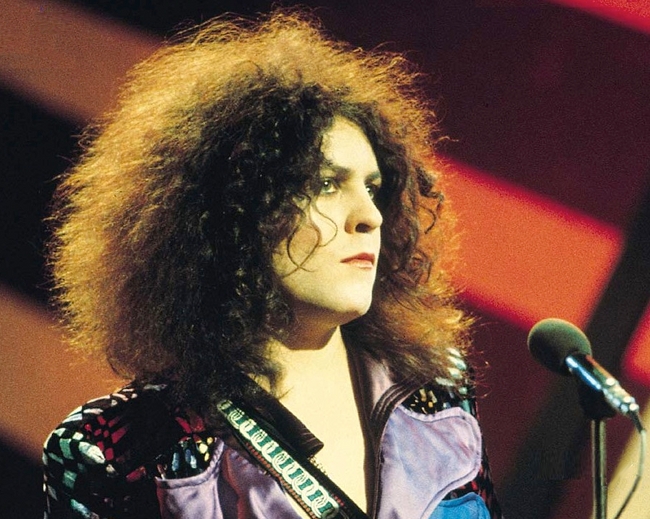 Disc 3 is when things get interesting – from the 1970's crunching guitar strut of Jewel that has all the light and drama of an early Led Zeppelin track, and the brace of T. Rex hits that made Bolan a star. And with these being different recordings you get to appreciate how the rest of the band reacted to the songs having become more familiar with them, thus there's Get it On, Metal Guru, Telegram and the rest of the 45rpm gang prowling out your speakers (no one should listen to T. Rex on headphones!). For the most part that band was about retro 50s rock and roll groove given a 70s glam sophisticated production with Bolan's previous astrological babblings replaced with black jiving sci-fi lyrics built to stupefy and daft as they were work, and very well too. Electric Warriors outtake Sailors of the Highway is interesting in that it's a slow blues played without any sense of pastiche, for sheer laidback regal rocking any version of The Slider tends to hit the spot – in fact I can't tell much difference from the album version and the one on Disc 5 where the mixes were done specifically for the BBC, while 20th Century Boy still sounds raunchy and just as irreverent in this millennium, and as a guitar player he was able to be as instinctively primal a player as Page or Townsend when he hurled out a wall of sound from his Gibson Les Paul.
I have a love/hate thing with Bolan's music. Sometimes I think his work such pretentious twaddle, at others I get what he was trying to achieve and the very rawness of it reaches me on a guttural level. I'm not that familiar with Bolan's later records wherein he went for a more New York funk bent for a time, but after too many down days with cocaine and champagne he apparently began playing with new vigour and still worth a quote or two on the BBC until the end as evidenced by the interview and recordings he did for the David Hamilton show on Disc 6, less than a month before he died.
Based on the tracks heard, Marc Bolan at the BBC – 6 CD Box Set hasmade me want to play a T. Rex's greatest hits collection. I hope his more devoted fans will find more depth and insight into their hero's inner workings from this box set and that it proves to be value for money.
7/10
The most complete ever collection of Marc Bolan, Tyrannosaurus Rex and T. Rex BBC Recordings out now via Universal Music.