Sometime back in the 2000s, a five-piece from rural North Norfolk, who could have been neatly slotted into the post-hardcore/screamo scene, took to the stage in front of a relatively small crowd at The Waterfront in Norwich. Fast-forward to 2013, the same band have played to huge crowds at major UK festivals, sold out tour venues across the UK, changed their lineup and had a very noticeable change in sound. After the departure of former screamer/vocalist Ryan Mellor, Deaf Havana's 2011 album 'Fools and Worthless Liars' ended up worlds away from their previous material, with a much more stripped back sound and James Veck-Gilodi taking over full lead vocal duties – and 'Old Souls' continues in a similar direction, albeit with more of an American alt-rock feel on some of the songs.
Lead track, dubbed by Zane Lowe on its release as his 'Hottest Record In The World' has a Springsteen-esque feel, something that's echoed throughout more of the 12 tracks. If 'Subterranean Bulls**t Blues' is the most obviously Americana track, 'Tuesday People' is its British counterpart, with a laidback Britpop-esque intro. Moments in songs such as 'Kings Road Ghosts' and 'Speeding Cars' demonstrate some of Veck-Gilodi's vocal depth, which is something the album does lack – although his strong range and expressive delivery is evident across the board, the rougher side of his vocal ability is something that could be made more use of to great effect.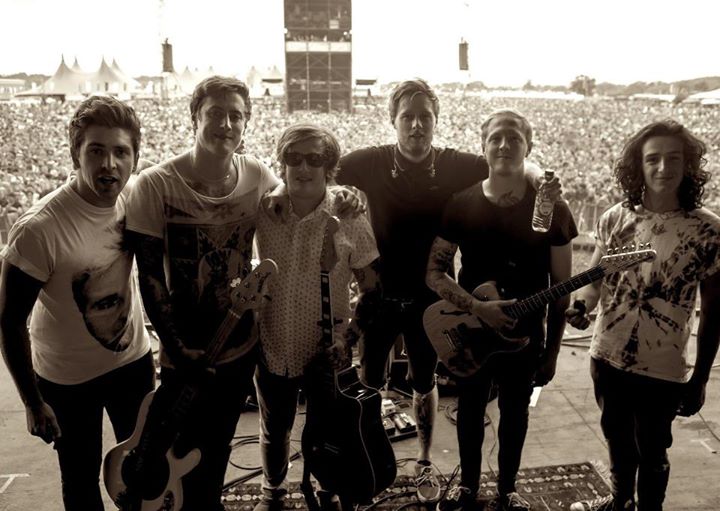 A melodic rock album tinged with pop sensibilities doesn't sound like reinventing the wheel, but what's really noticeable about 'Old Souls' is the thought that has gone into it musically, with some great instrumental texture and depth – along with some really great songwriting. Deaf Havana's songwriting style is rooted in folk ideals, with storytelling and a personal feel at the heart of the lyrics. A strong theme of home and moving away from it is something that's carried on from 'Fools and Worthless Liars', particularly evident in 'Night Drives'; and the combination of jaunty horn sections with introspective lyrics about loneliness and insecurity in 'Everybody's Dancing And I Want To Die' is a great juxtaposition. The honesty in the songwriting really stands out in 'Caro Padre' – where Veck-Gilodi opens up about his estranged father, with a power-rock chorus enhanced by stirring backing vocals, creating a strikingly emotional finale to the album.
Looking back at their early days, Deaf Havana seem like a completely different band. Gone is the more frantic, run-of-the-mill screamo band sound, and in its place is a much calmer yet still emotive style. The technical prowess of the band and strong songwriting principles take the band above being middle-of-the-road guitar rock. It seems rather like 'Old Souls' is Deaf Havana's affirmation of their band identity; and with songs as enjoyable as the ones on this album, it's a pretty good place for them to be in.
Old Souls is out now, and Deaf Havana will tour the UK in October – see here for full dates and to buy the album.
8/10