According to Matt Phillips, author of the comprehensive new biography of the sophisticated 1980s dance-pop act LEVEL 42 — titled "Level 42: Every Album, Every Song" part of the (On Track) series published by Sonicbond — the band "excelled at supplying two musical elements not exactly native to British shores: groove and virtuosity."

These thoughts are worth keeping in mind as you consume this gloriously abundant & dignified book because they help conciliate your thoughts as you nibble all the tasty tidbits that are keenly presented within. This is a book of groove and virtuosity…
The book differs somewhat strikingly from Michael Cowton's sparingly commended 1989 "Definitive Biography" because it features fully detailed recording information, full musical analysis, overheard studio gossip, full credit history, and eyewitness testimonies from those that were actually there, including contributions from Mark King and Britfunk band-mates Gary Husband and Phil Gould. The book also (helpfully) places the band's creative output within the contextual musical landscape of the 1980s and 1990s. You will much appreciate this if you weren't a listener (and dancer) during that period, but it's also nice to reminisce if you were!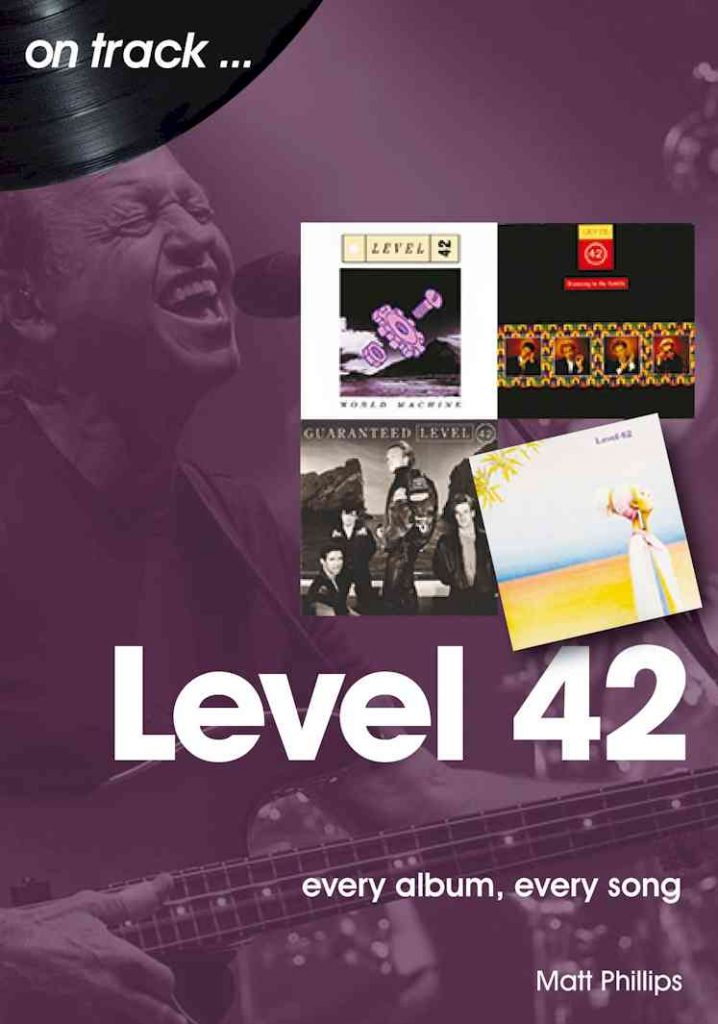 Phillips is an author, multi-instrumentalist musician, and web editor of a certain note who specialises in writing for jazz and has appeared in Jazzwise, Classic Pop, Uncut, MOJO, The Guardian and London Jazz News. He was Music Adviser on Mike Dibb's Channel Four documentary "Keith Jarrett: The Art of Improvisation" and for the 2014 feature film "Titus" so he's well-suited and fully equipped for the task in hand. But before you start, stand back and think about the ginormous challenge the author sets himself: Level 42 released eleven studio albums (between 1981-2006) thirteen live albums, over twenty compilation albums, 23 top twenty singles, 25 music videos, and all this was recorded and presented by an ever-evolving line-up that included about 22 musicians (including touring members of the band.) So take a deep breath! This will be a long dive!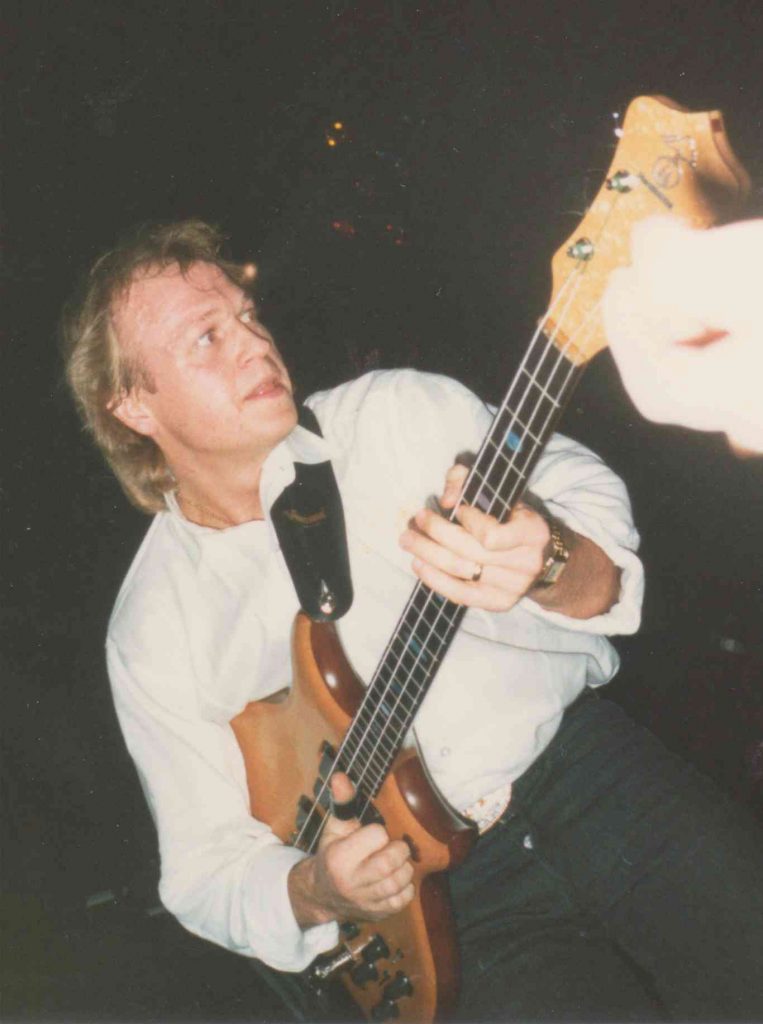 It's likely you'll already know that the Isle of Wight jazz-funketeers were founded by Mark King and the Gould brothers (Phil and Rowland aka Boon) who played the little English Isle in various musical endeavours before exploring the mainland and all its offerings. It was when Phil Gould met keyboardist Mike Lindup at the London Guildhall School of Music and Drama (both musicians recognised a shared interest in Miles Davis, John McLaughlin, and Keith Jarrett) that the combo formulated an identifiable jazz-funk fusion style that would become their key to success.
Surprisingly, in this early embryonic state, the lad's instrumental roles were flexible: Boon Gould played bass and sax, Lindup doubled on keys and drums. And Mark King was primarily a drummer (he also played guitar) but he'd sold his drums to pay for transportation back to England (after an unfortunate European escapade) and since Phil and Boon Gould had already established themselves (respectively) as drummer and guitarist in the quartet, King played bass and we are probably grateful for the fortuity. He'd go on to make the bass his trademark instrument.
The first deployment of the band was an entirely instrumental act, and, as everyone knows, they took their name from Douglas Adams's "Hitchhiker's Guide to the Galaxy" because "42 is the answer to the ultimate question about life, the universe, and everything."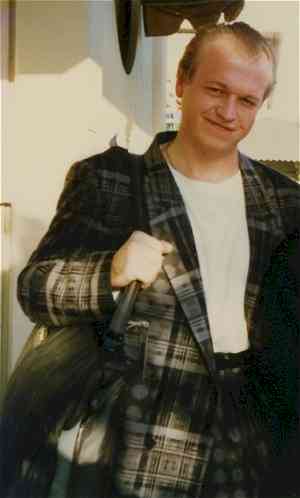 Songs such as The Sun Goes Down (Living It Up) — this book describes how the song was developed and how influences from Grandmaster Flash and Furious Five helped expand the band's ideas — and, later, "Lessons in Love" (produced with readiness, according to the book, in response to Polydor's request for new material) and "Something About You" (also produced in haste in 1985) — are now deeply imprinted in the psyche of the late 80s dance generation: although, as Phillips points out, by the band's seventh studio album "Running in the Family" cracks had already appeared in the brittle fabric, and several prolonged dissatisfactions meant departures were imminent (Boon Gould was first to leave.)
Phillips is methodical and consistent in his approach…
This book is splendidly reproduced with gratifying colour photographs and is well evidenced (a little subjective at times, perhaps, with words like "harmless" "ambitious" and "tasty" thrown in…) but, hey, this guy's a fan — he's been watching them develop since "The Chinese Way" on TOTP 1983 — so it's obvious his personality & motivation will shine through the collection of concrete facts. And, of course, conclusions have to be drawn. And anyway, if every adjective in a book this size had to be evidenced, it would be five times longer. As it stands, it is already broad enough, and Phillips is methodical and consistent in his approach. Yet, the writing style is always enjoyable and often very enlightening.
If you've ever wanted to be with a band, in and out of the studio, to sit by them as they write, create and learn about each other's imperatives… this is a book for you. You don't even have to be a fan to get satisfaction and knowledge from this or any of the other "On Track" Every Album Every Song series of books.

And this one is a shining example: it's a consummate and fully accomplished manual, if you like, on how a band must hokey-cokey around, tying themselves into knots sometimes, in an effort to please the increasing demands of an insatiable industry, the expectations of persistent producers, plus the yearnings of fandom while, horizontally, just trying to be the best creatives they can possibly be. Indispensable!
Level 42: Every Album, Every Song (On Track) by Matt Phillips
Publisher : Sonicbond Publishing (28 March, 2021)
Language : English
Paperback : 160 pages
ISBN-10 : 1789521025