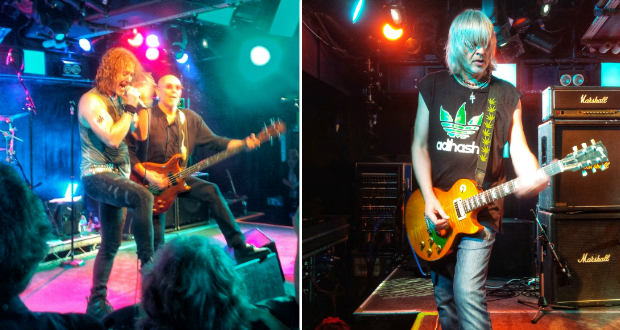 The last time Nazareth visited East Anglia, frontman Carl Sentance was new to the band, filling the shoes of band member and founder Dan McCafferty.
Sentance did a great job on that occasion, but there was inevitably an air of uncertainty about the band – with bassist Pete Agnew being the only original member left, Nazareth could have become one of those outfits with a revolving door of personnel, keeping the band going only in name. There had already been one aborted attempt to fill the shoes of the recently-retired McCafferty.
Sentance has been a resounding success though, and tonight he looks like he's been part of the furniture for years. For starters, he has got the balance just right between respecting the original Nazareth sound and bringing his own influence to the party. Razamanaz still sounds classic Naz but it's not a copycat performance – the new boy makes it his own.
Meanwhile, Agnew seems to be having as much fun as anybody. He's clearly happy still to be on the circuit, and he and son Lee on drums form a tight rhythm section.
Jimmy Murrison on guitar is the epitome of cool, and from opener 'Silver Dollar Forger' onwards, this is a band at the top of their game.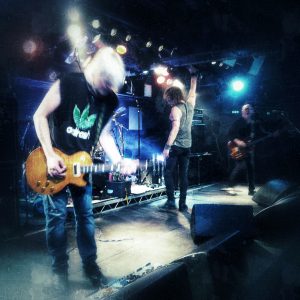 The set is nicely balanced as they play 'Shanghai'd in Shanghai' followed by 'My White Bicycle', a brilliant and extended 'Hair of the Dog', 'Love Hurts' and encore 'Broken Down Angel'. These form the backbone of the set, but there's a good pace throughout with the hits slotting in alongside the album tracks.
It would be easy to say that there's more than a hint of Zeppelin in there. Certainly, that sort of addictive blend of heavy rock and blues shines through. But given that both bands began life in 1968 and Naz are still going more than a quarter of a century after Led Zep called it a day, that's doing this lot a disservice.
Nazareth are genuine trailblazers in their own right, and this performance highlights that they are still up there with the best – on the road, at least.
Which brings us to the one thing that's missing. McCafferty will always be the main man for the purists, but Sentance is no longer a trialist – he's made this gig his own. So is it time for an album from this line-up, perhaps?