Project Genesis is the debut album coming from Irish symphonic power metal trio Ravenlight. Despite the band having only three members, they're not short on firepower as they deliver a harmonious, melodic sound behind sensational operatic vocals.
Since forming in January of 2018, Ravenlight didn't take long before announcing their first EP, End of the World, being released in September that same year. The four-track EP formed the basis for Project Genesis, with all four songs featuring to make up the eleven-track offering they have created.
Project Genesis opens with 'The Circle', a track opening with a synth before transitioning into true symphonic metal territory. High operatic vocals and a killer guitar solo get the album off to a flying start. This is followed up with the aforementioned 'End of the World' featuring fast, high-octane, speed drumming from Mike Bugajiski.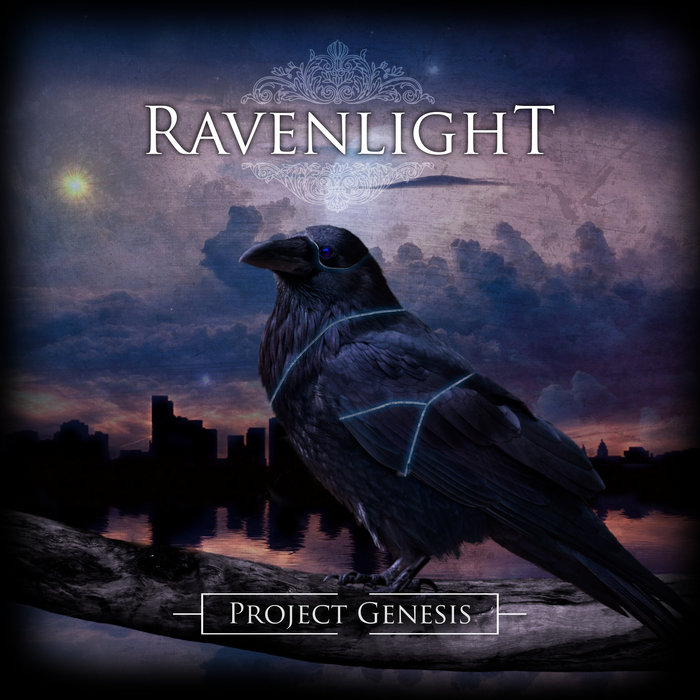 One of the best displays of musicianship on the album comes during 'Words Spoken', featuring both the guitar and drums working together in unison to form a powerful and anthemic sound. This is followed up by the ballad 'Where the Stars Grow'. A powerful intro of calming piano and aggressive drums open this track featuring a brilliant guitar solo round this out as a true power metal ballad.
Also standing out is the track 'Strong Enough to Fall', a powerful and mighty piano ballad that transforms into a raw, emotive guitar solo, played exquisitely by John Connor. At almost five minutes in length and with lyrics detailing that of a love long lost, this stands out as one of the most enjoyable tracks on Project Genesis. Whilst Rebecca Feeney's vocals impress throughout the rest of the album, they are really given the chance to shine here.
'Call of the Wind' brings the album to a close. Featuring more of the drum work that deserves such high praise along with another high-quality solo and wonderful vocals and lyrics, this closes out the album perfectly.
Project Genesis is certainly one for any fan of symphonic power metal to have, especially for those that are fans of bands such as Nightwish, Epica, and Within Temptation.