From the typically unreadable band name for those not used to it, the unsettling album title, and the not so family friendly name. Anal Fissure looks to be everything you want in your face, a brutal, death metal release. Definitely not something you could get away with in front of the grandmother!
I knew nothing of this band, other than they hail from a place that seems to have a good footing when it comes to creating death metal bands and fans (the Philippines). When I first looked at this to review, I knew instantly what to expect when hitting play, as if everything already mentioned wasn't enough to go by, track titles like 'Sodomy Fundamentals', 'Gorging On Rotten Flesh', and 'Rectal Bludgeoning' all pretty much sum up what the album will play like. Anal Fissure have gone out of their way to make sure you everyone knows what this is about before you even open this can of worms, and they clearly are not going to care if you don't like it, I for one though, know full well I will.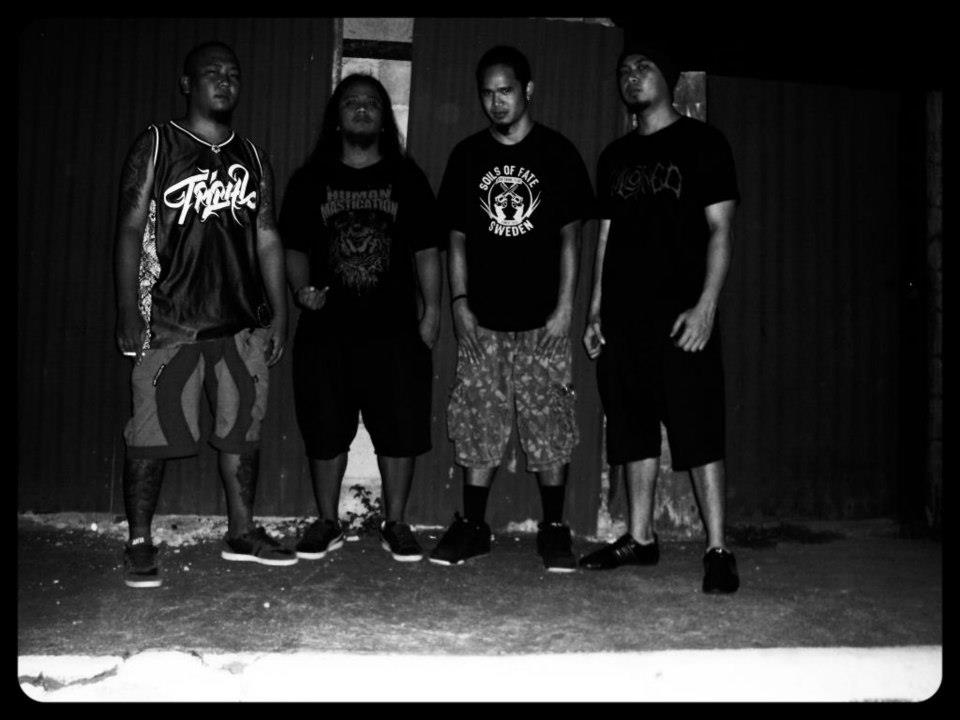 Opening up with 'Sodomy Fundamentals', your met with the horrible shrieks of a screaming woman, hysterical laughter of a man, already this is starting to sound twisted and I haven't heard a single bit of music yet! Then one minute in, they strike with a force and barrage of noise that you didn't expect to sound so good!
'Swarming Vile' soon comes around as the second track, and finally we hear some vocals, these are as brutal as can be but hold off just before the point of becoming unintelligible pig squeals, something that sounds extremely deliberate. Fast in pace and extreme in distortion, but all easily noticeable, there's no drowning in any of the waves of punishing tone, riffs are cutting through articulate and fast without any shortage of brutal ideas.

'Crack Epidemic' kicks off, bringing in blast beats galore, and possibly the biggest nod towards brutal death metal kings Cannibal Corpse, even with a small bass part that just screams 'Hammer, smashed face'.
After three songs, if you don't know if you like it or not, then there's something wrong with you, over the next seven tracks you get nothing but the same attacks over and over, but that is what brutal death metal is about, it's unrelenting and unforgiving.
Brutal death metal is very marmite, you either stand side by side with those that do, or you stand with the masses that don't. This album might not please most, but for those standing side by side, it is a must buy!
Just 10 tracks sitting at a little over 30 minutes of play, it deserves to be heard by fans of the style. This album is no fluke, Anal Fissure knew exactly what they wanted and how to go about it, and I think they've smashed the ball out of the park. The production is outstanding, the writing ability is nothing short of impressive, this band sounds like it has big ideas, and did I not yet mention this is only their debut? No debut should sound this good! Make sure you check it out.