Possibly one of the most anticipated releases of the year is soon upon us, and this will be one that will really prove their worth. Back in 2011 saw the release of Worship Music, with the return of Joey Belladonna on vocals which made people nervous. Would Joey still have his voice? Will it be an album to forget? Will they be able to pull it off live? All those questions were soon shot out the air with a phenomenal release and it truly lived up to the album's name. 2013 saw the release of Anthems, a release consisting of covers of Anthrax's favourite songs and artists, but 2016 is the year that will determine if they can live up to the bar they set with Worship Music, and if it really is fit 'for all kings.'
Straight away you can see that the thirst is still there, just like they had back when they started in the early 80s. 'You Gotta Believe' smashes you into the wall like a freight train; all of Anthrax's thrashy goodness is fresh and Joey's' vocals soar as much today as they did 30 years ago. 'Monster at the End' is catchy as hell and filled with the superb writing skills that have made Anthrax one of the most reliable bands in the metal industry.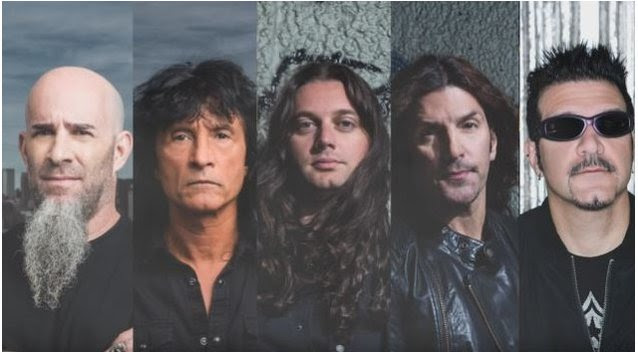 'For All Kings' is as fitting a title track you'll get, while 'Breathing Lightning' and 'Suzerain' follow on in great form. 'Evil Twin' will have you throwing yourself around wherever you are like you're forever young. 'Blood Eagle Wings' takes the prize for the longest track of the album hitting almost 8 minutes, something neither Megadeth or Slayer came close to with their most recent releases.
'Defend Avenge' sounds like it could fit in any era of Anthrax, proving they are as reliable as ever. 'All of Them Thieves' is one hell of a battle cry, fittingly going into one slugger of a track, 'This Battle Chose Us,' followed by closing track 'Zero Tolerance,' which finishes the album just as strong as it started.
Going from strength to strength, these Old Guard of thrash are far from resting on any laurels and have more than proven their worth time and time again. This is yet another album that sounds amazing, and will be worth its weight in gold to hear live. Anthrax can really sit back and enjoy a bottle of Punk IPA (I know Scott Ian most definitely will!) after this, although I am sure they will be doing anything but sitting back as this really is an album For All Kings.