There has been considerable pressure put on Swedish melodic death metal legends Arch Enemy over the past few years particularly since the departure of founding guitarist Chris Amott and long time vocalist Angela Gossow, surprisingly their first album with the new lineup, War Eternal, was the strongest release from the band in quite some time and with once again a new lineup, now featuring Jeff Loomis (ex-Nevermore), the band release their 10th studio album, Will to Power.
The album starts out with the first of several brief instrumental tracks used to bridge the gap between songs, 'Set Flame to the Night' followed immediately by 'The Race', a fast paced track that sounds like Arch Enemy's attempt at writing a thrash metal song complete with intense soloing and relentless drumming.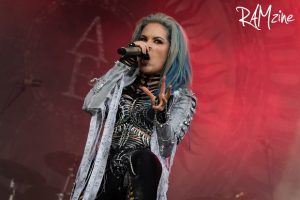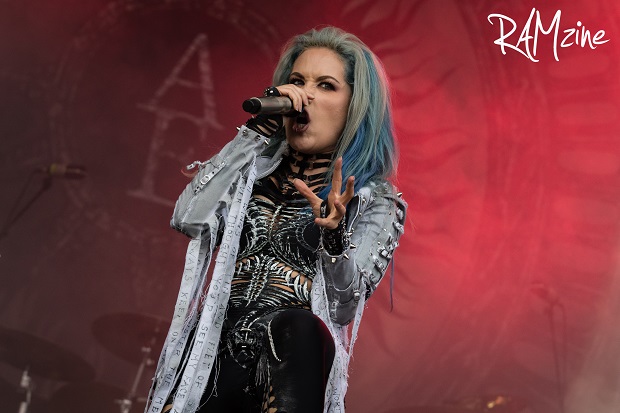 A great opener that will inspire confidence among wary fans thinking this album was a sign of Arch Enemy watering down their sound to have more mainstream appeal.
This album is the first appearance of former Nevermore guitarist, Jeff Loomis, and while he did not contribute to the main songwriting his influence on the music is particularly felt in 'Blood in the Water', a slower paced thrasher that showcases some almost Neo-Classical style guitar work as well as a huge chorus accented by harmonised guitars which leads me to believe that this song was at one point a contender to be the lead single, 'The World is Yours', which is as close to power metal as Arch Enemy are likely to get which is by no means a bad thing as the song still manages to show off some incredibly heavy riffing while still being melodic.
Now comes the song that will divide fans, 'Reason to Believe', a slow ballad that is also the first Arch Enemy song to heavily feature clean vocals, one of my major complaints about the previous album, War Eternal, was that recently enlisted vocalist Alissa White-Gluz (Ex-Agonist) seemed to be trying to imitate Angela which was probably the right way to go considering that album was make or break for them, while some may say that it is blasphemy to use clean vocals on an Arch Enemy album others will commend this song for being experimental and making use of the already incredibly versatile vocal abilities of Alissa.
'First Day in Hell' is easily the heaviest song on the album, starting out with a middle eastern sounding buildup before the guitars enter to devastating effect, this song is designed to be played live and is bound to become a fan favourite, the power of the song lies in the simplicity of its main riff and the raw power of Alissa's vocals who has never sounded more aggressive.
Ending the album is 'A Fight I Must Win', which I feel is the best album closer Arch Enemy has produced to date, it manages to display the talents of each of its members, the dual guitar harmonies are memorable and complement the vocals perfectly and the strings section accompanying it adds more depth and would make for an amazing spectacle if it was to be played live on the accompanying tour.
Overall, this album is a worthy successor to 'War Eternal' and with the addition of clean vocals feels more accessible without sacrificing any of the aspects that have made Arch Enemy such a big name in modern metal. 
Will to Power will be released September 8th via Century Media Records.