Aversions Crown, one of the rising stars from Australia's ever growing metal/deathcore scene, have proven themselves to be a formidable set of heavy handed beef cakes; with extended range guitars, incredible vocal range, a grim outlook on the universe and the fate of the human race. All of this is manifested into their most recent album, 'Tyrant', released on Nuclear Blast Records.
The band have just toured with technical metal giants Within The Ruins and I Declare War. They are finally getting the recognition they deserve. True masters of the c**t crushingly heavy riffery.
I'm a fan of music, and a huge fan of deathcore and all variations of it. Technical, down tempo and alien. Aversions Crown have quickly established themselves as one of the big names in Aliencore and my god they're good. I saw them support Thy Art Is Murder in 2014 and Jesus Christ they were f*cking good. I even got a chance to chat with them and they're a sound bunch of guys! But I digress, the album. The manifestation of a hella tonne of bleak imagery and (most likely) truth.
This album is crushingly heavy and f*cking fast. The amount of god damned, glorious blast beats is spunktastic. Its technical as f*ck, and with 3 guitarists you'd expect so. The album is as tight as a dolphins butt, and they are exactly the same live.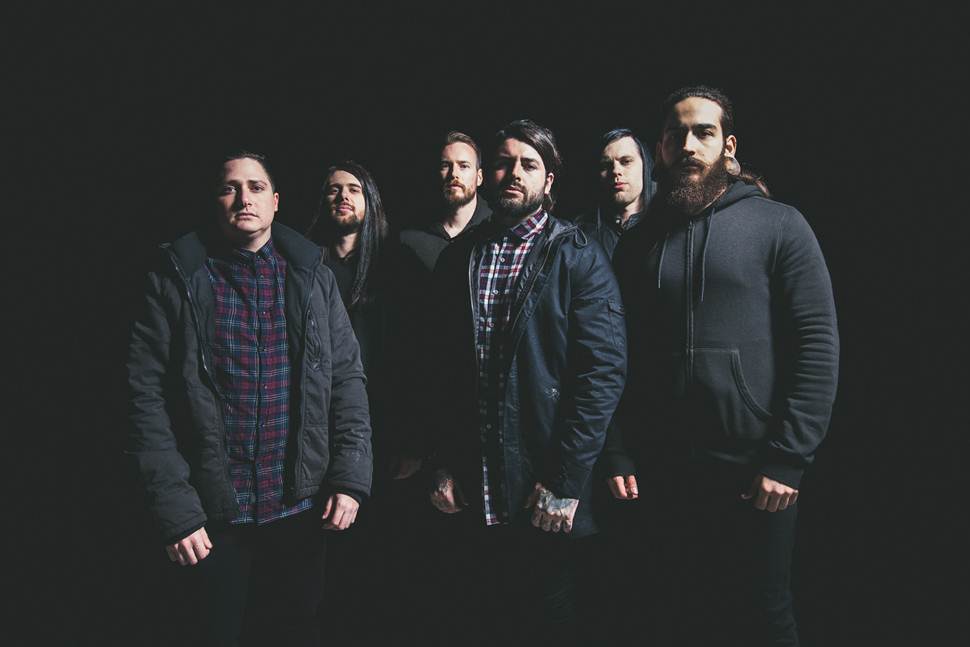 The structure of the songs is fantastic, and nothing seems too long or too short. The album isn't repetitive and it doesn't sound like anything I've heard before. For lack of a better word, I must use this cliche, it is 'unique'. Truly, this album and this band are unique and well worth a listen. Fast technical riffs, with a Djent-ish edge to them, backed up by insane drums, heavy ass f*cking bass and some fantastic melodies. And not to forget the incredible vocals.
You can check them out on Facebook. You can also find them on Youtube and watch their videos, 5 of which are off the new album; Hollow Planet, The Glass Sentient, Overseer, Avalanche and Vectors. 5 sick videos and brutal ass songs.
This album never ceases to sound absolutely f*cking massive. The production on it is fan-f*cking-tastic. Now I'm not a professor of music, I don't study it or have a hell of a lot of technical knowledge about it, and I don't have a good ear for bass. But I'm a fan of music and fans are what drive music on, no? From one fan to another, listen to this f*cking album or aliens will eat your f*cking soul and devour your children in front of you.
The track list goes as such:

 Hollow Planet, The Glass Sentient, Conqueror, Vectors, Earth Steriliser, Avalanche, Xenoforms, Overseer, Controller, Faith Collapsing.
The ones I highly recommend are; Hollow Planet, The Glass Sentient, Vectors, Overseer and Faith Collapsing. Seriously solid band, that are climbing the ladder through hard graft and heavy ass music.