A fantastic start to what sounds like a brilliant album. Vocally strong with real power backing them up – you could say real head banging ferocity can be obtained when listening to this. It's a bold track with a lot of clout and heavy metal rhythms. The second track '
The second track 'Strike With Power' does that most definitely with a raucous flavour that sizzles and burns with instant likeability. You could say, a band that has your body in its metal vice like grip and is going to shake your teeth out. There is a bit of Sabbath creeping into this track 'Preachers of The Night', which is always a good sign providing you love Sabbath, who couldn't? That deep rhythm just seduces and embraces with bolstered infectiousness.
'Betrayal' – probably so called as your senses leave you in somewhat of a quandary, as the humongous riffs and gigantic beats leather you to within an inch of your life – an Immense track!
'We Feed The Fire' changes tack and gives off an air of dark ambience as it snakes its way forward. It holds an air of doom in its bones and ravishes the soul with a unity of mass infection.
'Angel in Black' gives your ears a nudge in the right direction as the riffs come at you with torrid passion and strength – I dare anyone to try and sit without moving at least one part of the body… it is impossible.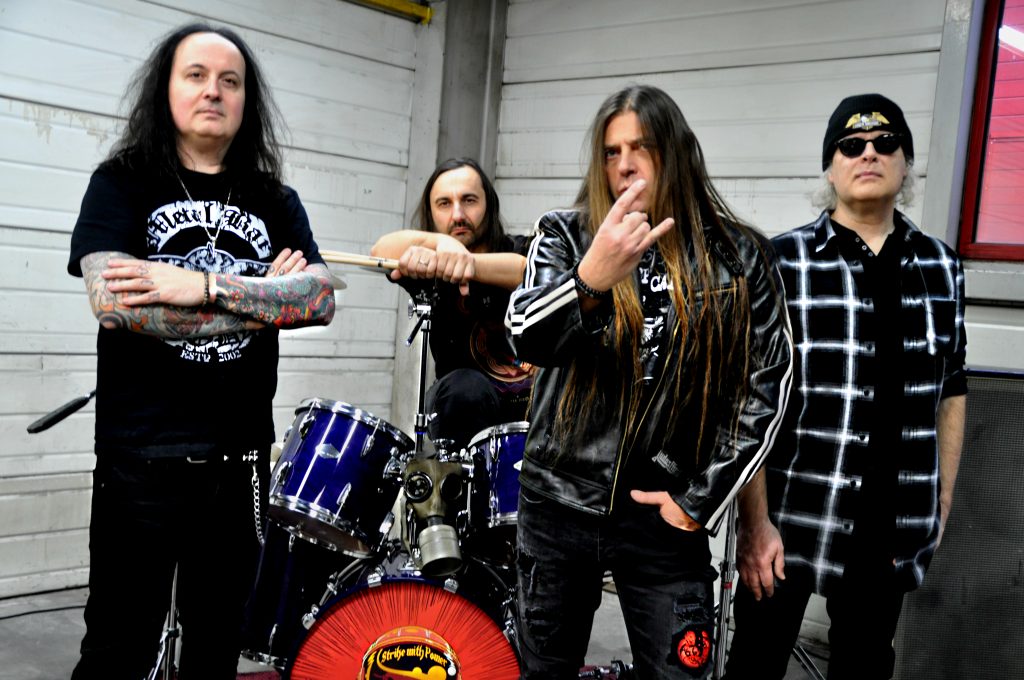 'Deal With The Devil' is one of those tracks that love engaging and catchy too. Plus singing along is obligatory.
'Wings of Hate' is another track that houses a very familiar chug and catchy till the last note. The chemistry is there and at the moment it is reacting with body elements and what it produces is a good and enjoyable listen.
'No Class' –is the Motörhead classic done in Born Again style – oh I am in heaven already! Fuck it, crank the volume to 11 – superb!
'Dawn of The Gods more heavy doom laden riffs to salivate too! I will have to listen to this album again in its entirety as I just want to savour its power and strength. What a fantastic start to 2017!
This is one album that definitely deserves to be in every metalhead collection. It's loud, forthright and displays signs of Sabbath and Motörhead – Get in there!
Born Again's Strike it with Power is out 24th February 2017 via Massacre Records.